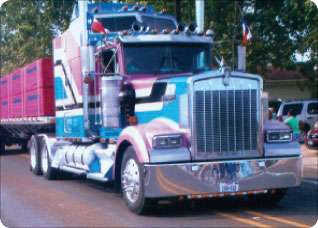 East Texas plowboy
W.J. Moore, known on the air waves as the East Texas Plowboy, owns this 1993 Kenworth W900L, which runs on a 460-hp Cummins and an 18-speed transmission. Moore hauls lumber under his own authority from Pineland, Texas, to Houston. Before Moore owned it, the truck won an award at Overdrive's Pride & Polish in 1997. Moore says he likes the paint job the best of all the truck's customizing. He owns the 1999 Trans Trap flatbed pictured here. Moore has been driving for 49 years and has been an owner-operator for 23.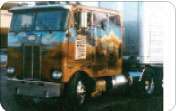 Run for the Border
This 1979 Peterbilt 372 double bunk cabover has "custom everything," says its owner, Scott Howe. The show truck runs on a 400-hp Cummins and 13-speed transmission and has an engine compression brake and wet kit.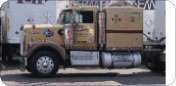 Tigerman
Kenny Frohnapfel owns this 1984 Kenworth W900B, powered by a 440-hp Caterpillar. He runs a nightly regional haul in New England. Frohnapfel, who has owned the truck for 18 years, does most of the maintenance himself. It has been hooked to a wrecker only three times in 2.7 million miles.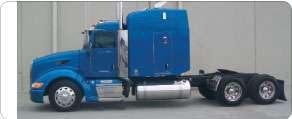 Daddy's Hand
David and Wanda Shelby, of Hilliard, Fla., own this 2007 Peterbilt 386, which hauls dedicated freight from south Georgia to south Florida. The truck, which is the couple's first, has 475-hp Caterpillar power. They plan to add 8-in. stacks, wood floors, a Pittsburgh Power engine upgrade and a 13-speed transmission to get it ready for the show circuit.
SUBMIT YOUR PHOTO
To display your truck online and have it considered for Overdrive's Truck Gallery, go to the Reader Truck Gallery at www.OverdriveOnline.com.