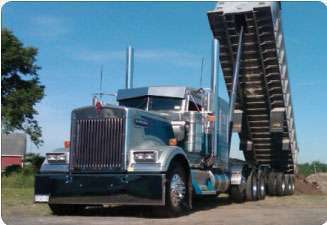 Dirty Intentions
An owner-operator for two years, Rick Weisheit Jr. bought his 2006 Kenworth W900L, equipped with a 635-hp Caterpillar and an 18-speed transmission, in March. He hauls contaminated soil, salt and stone. The 28-year-old from Selkirk, N.Y., says the truck is "literally all I have, but it's what I've always wanted." Weisheit says he puts everything he makes into the truck. He's added a custom visor, custom bumper, straight pipes and full fenders.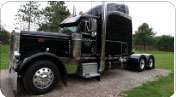 The Grumpy Pete
Dean Croke uses his 2003 Peterbilt 379 extended hood mostly for charity, community fundraisers and Make-A-Wish rides. He also takes the truck, powered by a 550-hp Caterpillar and geared by a 15-speed transmission, to shows and hauls an occasional load of produce. The Acton, Mass.-based 379 has a 22-in. TV and "loads of chrome and rosewood accessories," Croke says.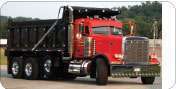 Diablo
Mark Voeltz's 2006 Peterbilt 379 extended hood tri-axle dump truck hauls blacktop and concrete daily. The truck has a 475-hp Caterpillar and an 18-speed Fuller transmission. It also dons a custom visor, painted mirror brackets, custom bumper and a custom fuel tank.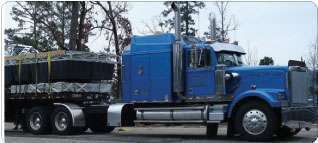 Old Blue
This 1996 Western Star Heritage, which has a 430-hp Detroit and a 13-speed Fuller transmission, is owned by Bob Verdi, of Harrietta, Minn. Though Verdi says the truck is a work in progress, it's "the best truck I have ever owned."
SUBMIT YOUR PHOTOS
To display your truck online and have it considered for Overdrive's Truck Gallery, go to the Reader Truck Gallery at www.OverdriveOnline.com.