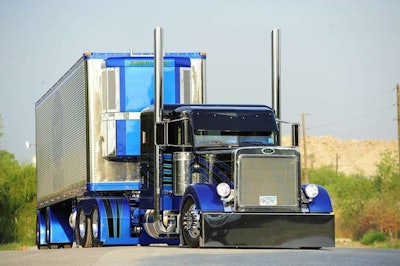 The Great American Trucking Show this week (Thursday-Saturday) will serve as the fifth and final stop of the 2012 Pride & Polish National Championship series, in which a field of the country's top working and show trucks will compete to be crowned as the nation's best.
Sixteen Best of Show winners from the previous four Pride & Polish events – dating back to the Charlotte Diesel Super Show in October 2011 – were invited to the event and will square off against one another in a special round of judging to decide the four national championship trucks.
Dozens of other show and working trucks will be on display at the Dallas Convention Center as part of the GATS Pride & Polish, too. The awards ceremony will be held Saturday at 11 a.m. Central. Check OverdriveOnline.com for winners and photos of their trucks then.
To register to attend the show, visit gatsonline.com.