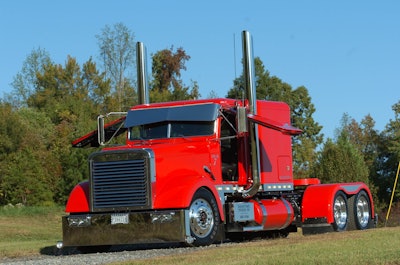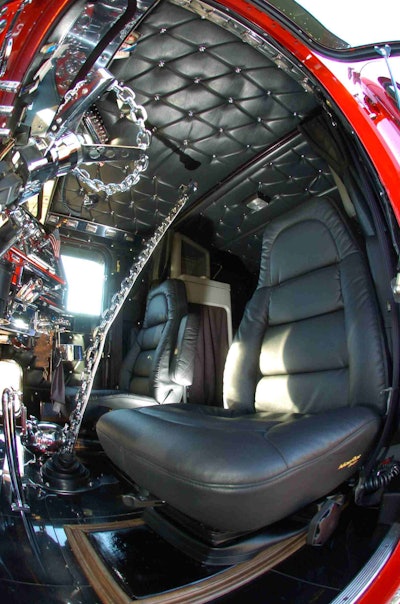 Showtime Trucking owner Troy Huddleston has no regrets about converting what was a '91 Freightliner FLD to a square-ended Freightliner Classic. "I always like the square front better," Huddleston admits, and when the truck needed a paint job in 2006, the small fleet owner says he bit at temptation's beckon to tear the rig down and rebuild it to his liking.
The challenge, though, was that he and his shop had only a two-week timeframe to do so. He was scheduled to have the truck at a photo shoot, but had already started work when the phone rang to set the date. "We were thrashing trying to get it back," together, he says. "We worked night and day trying to get it done."
The Hunt City, Ill., resident says the truck became a Freightliner 120 Classic after he moved the axle forward 16 inches, exchanged hoods and slapped on a new coat of paint. He also gave the interior a makeover, adding a chrome chain steering wheel and shifter, a granite floor and one-off stainless parts on the console, visors and door panels, among other touches.
Though the name's inspiration came from a favorite Molly Hatchet song, he says it also refers to an incident when he once rolled a loaded tanker full of anhydrous ammonia onto its side in 1996. "I never spilled a drop," he says. "But everybody told me I was flirting with disaster."