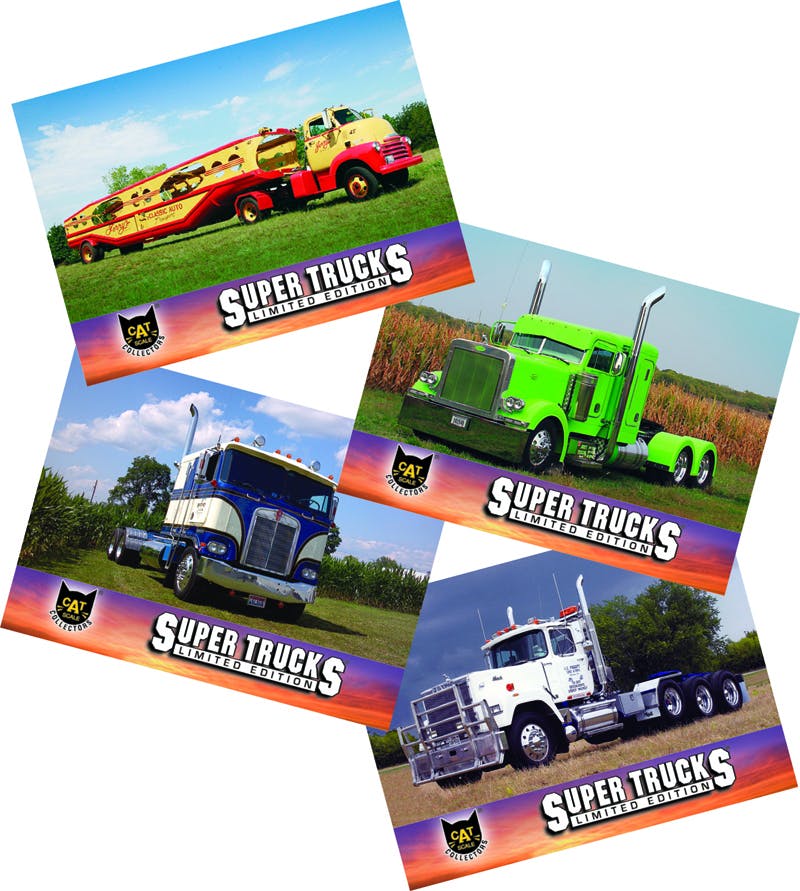 Drivers who weigh on a CAT scale will soon begin receiving Super Trucks collector cards when they weigh in, the company announced this week. About 60 cards are in the series — CAT Scale's 13th — and they feature a mix of antique trucks and newer model rigs.
The promotion runs between now and the middle of next year, and a driver will receive one card each time he or she weighs on a CAT Scale. Collector books, designed to protect and display the cards, will be available through CAT Scale locations and can be ordered online at catscale.com.
CAT Scale has run the promotion since 1994. Drivers wanting to be featured on the set of cards in a future edition can download an application here.