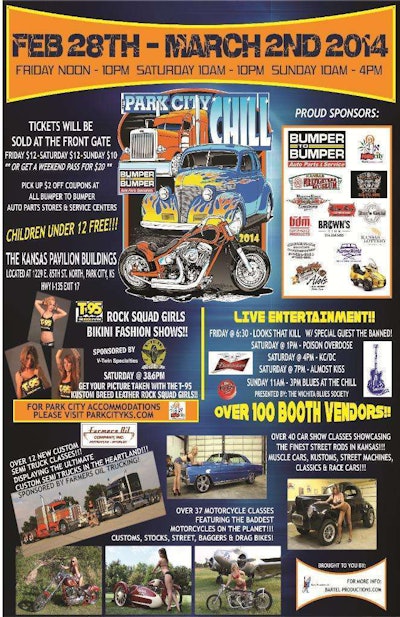 The Park City Chill event in Park City, Kan., bills itself as the "largest indoor motorcycle, car and custom semi-truck show" in Kansas — it runs Feb. 28-March 2 at the Wichita-area Kansas Pavilion.
The custom-rig portion of the show, says organizer Richard Bartel, is sponsored by Farmer's Oil Trucking and will offer awards in different categories with prizes in two up to $500 for first-place winners.
Entry costs $50 and registration forms can be found via the event's main site.