A dispatch from the Northeast today, where I'm covering a Tech Summit put on by the ALK Technologies company for the next couple days. Owner-operator Charles Timbrook sent in these pictures of his 265-inch wheelbase 1999 Freightliner Classic — a rolling project under way, he says: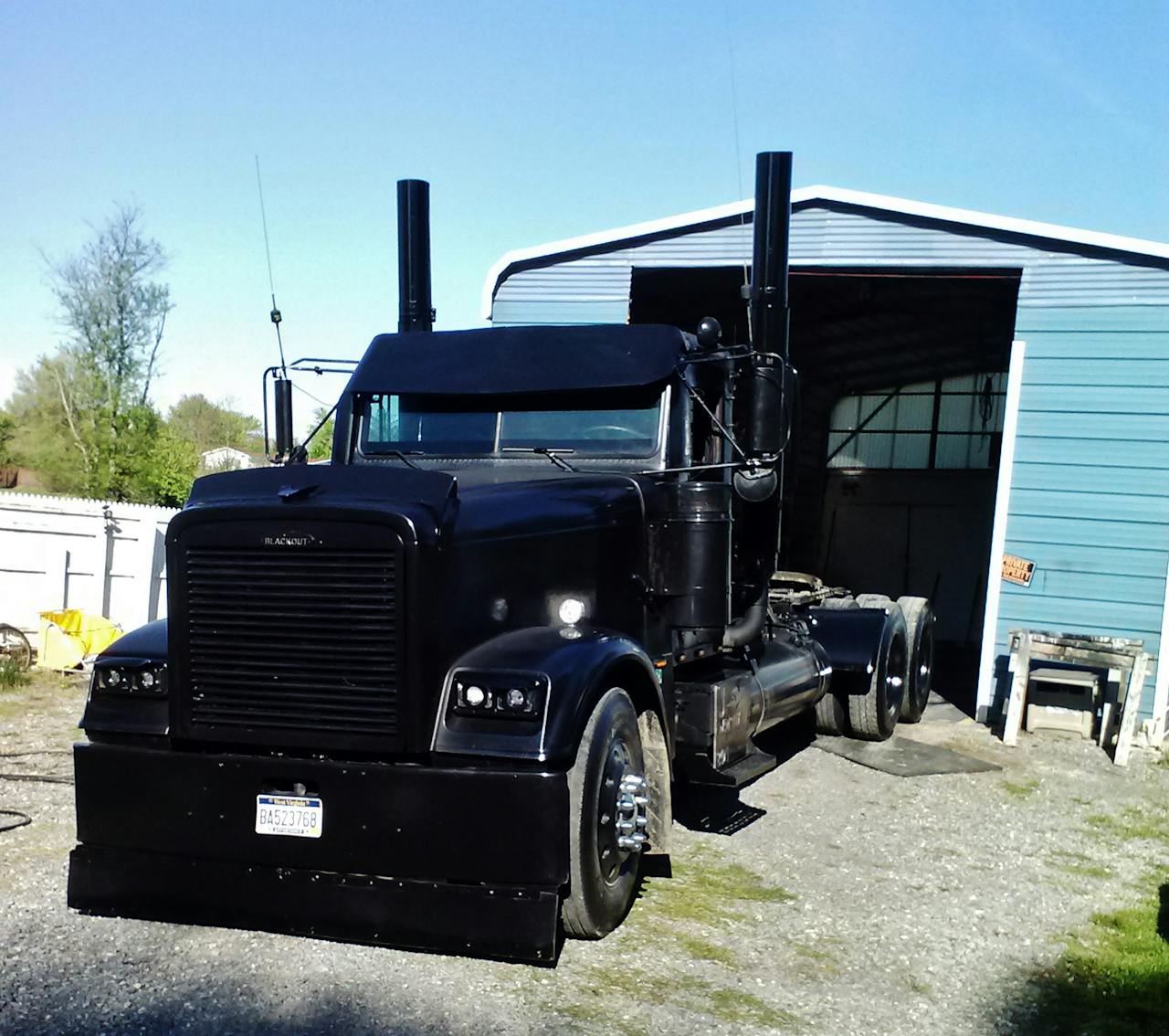 The truck, known as the "'Black Out' … works three to four days a week " at this point, Timbrook says. It's powered by a 550-hp Series 60 Detroit.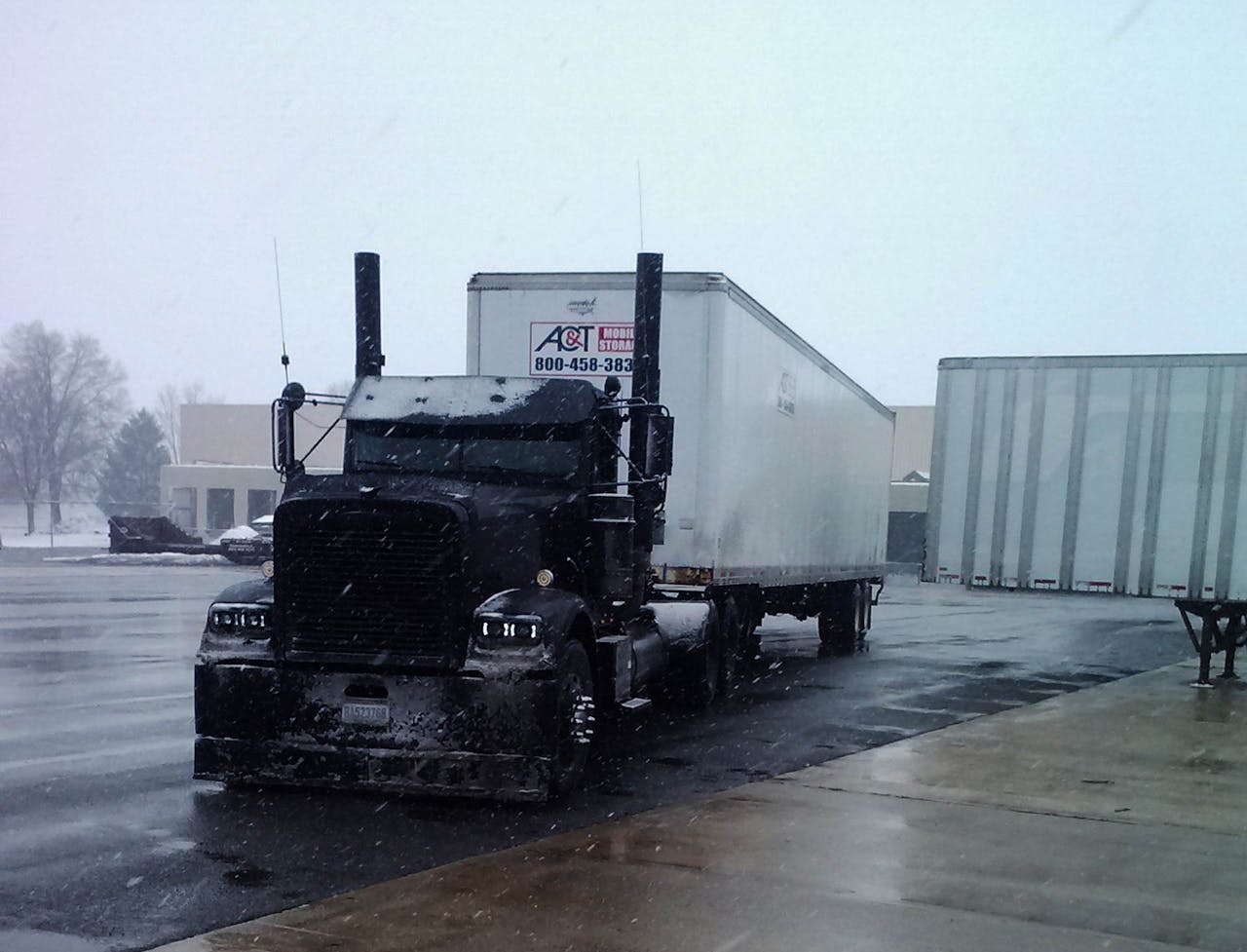 Among the mods he's planning are a custom deck plate in the top frame extending "from cab to end of frame. Likewise, tear-drop covers over the rear wheels.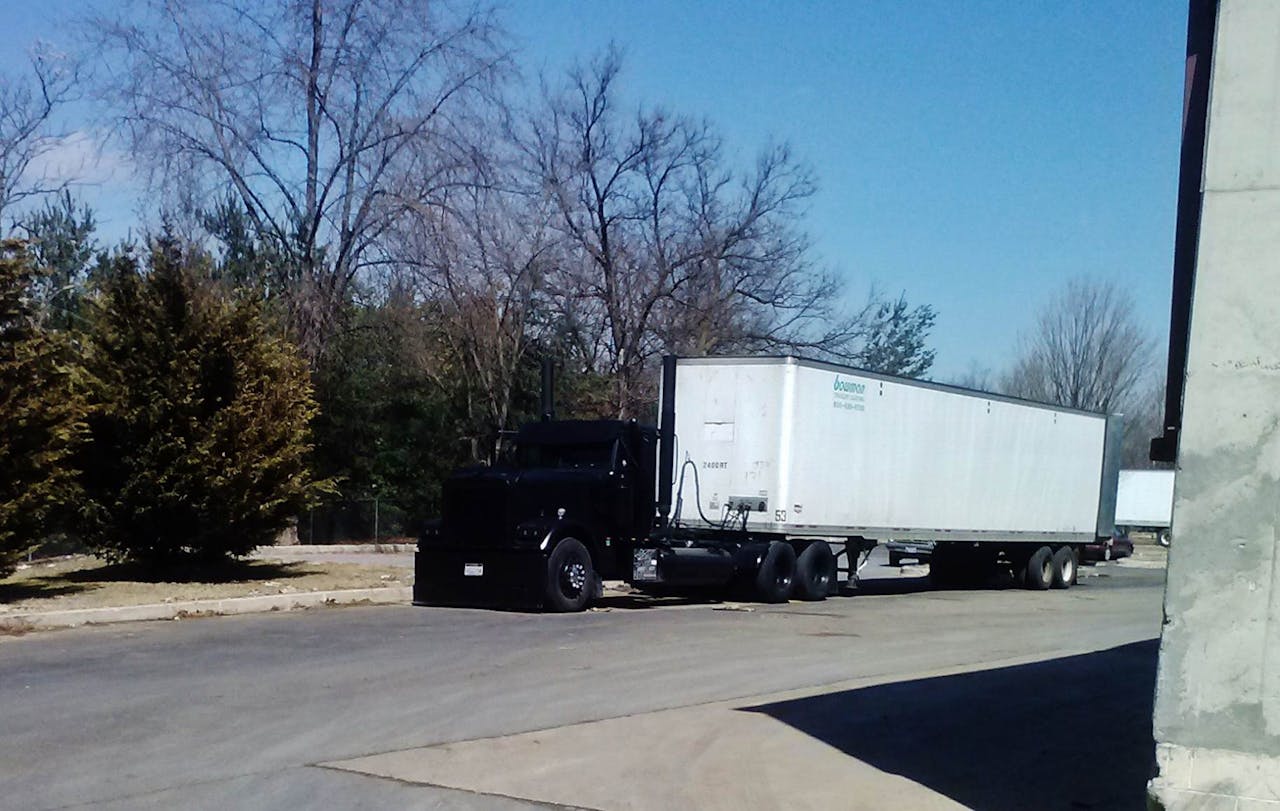 Timbrook also will replace the current eight-inch stacks to ten-inch versions, then "will repaint the whole truck," he says.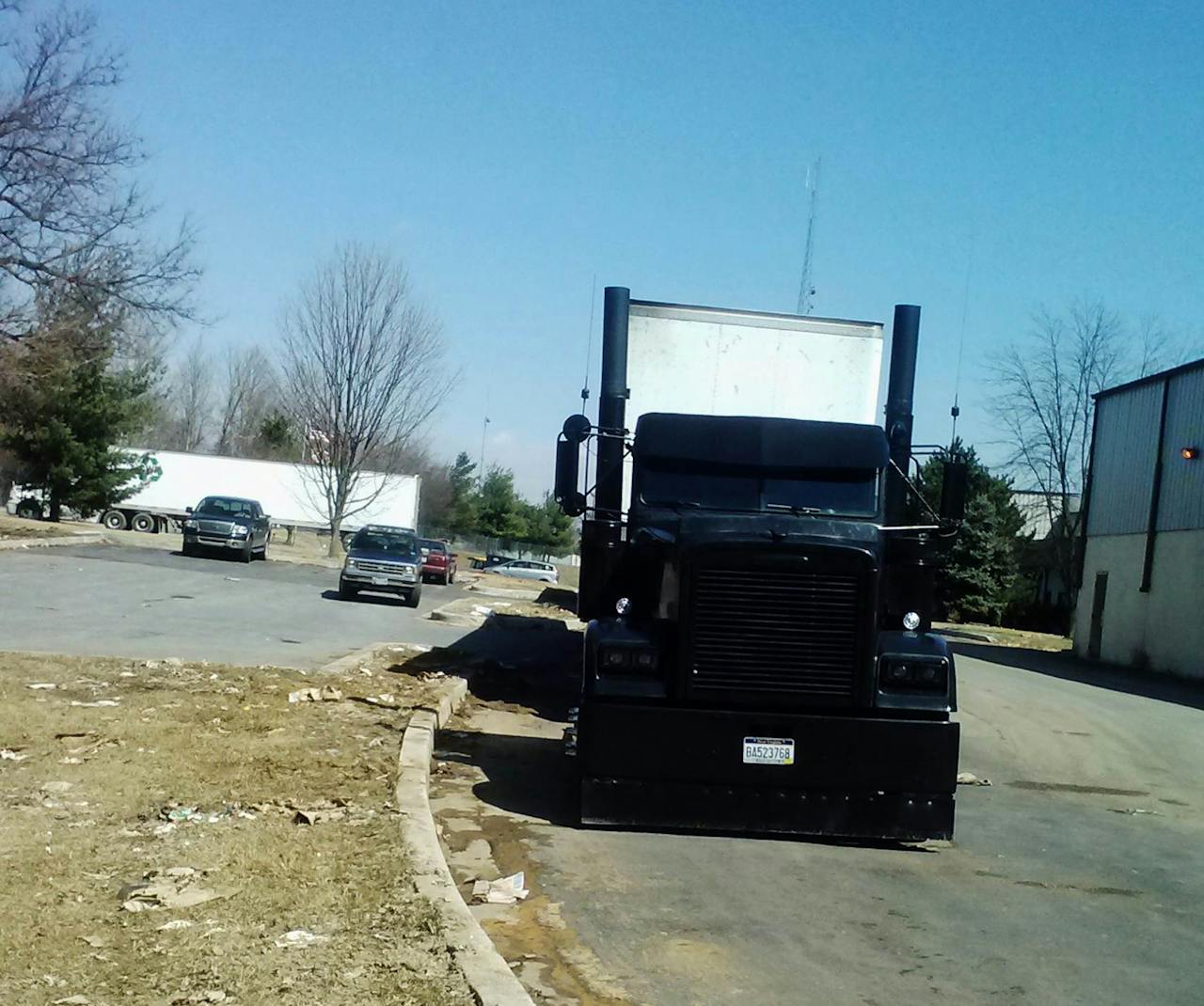 Timbrook, of Martinsburg, W.Va., says he's about "four months into this project," meanwhile running van freight mostly for Rustoleum and Quad/Graphics. When he's finished, too, he'll have a complete set of train horns to announce the Black Out. "I'll have eight horns on the back behind the cab," he says. Sixty pounds of air will deliver the "full train sound." It'll be something to see (and hear), no doubt.