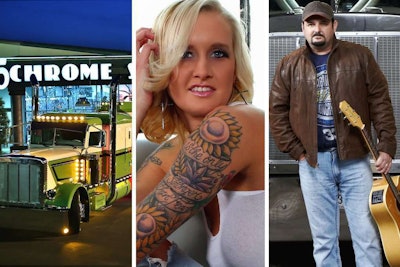 Overdrive's Pride & Polish National Championship will culminate in Dallas at The Great American Trucking Show next month, but that's not all the yearly trade show offers.
The Aug. 21-23 event will also have seminars on managing the Compliance, Safety, Accountability program, owner-operator taxes and other topics.
It'll also host a crowning ceremony for Overdrive's Most Beautiful winner Emily Weymouth and the finale of Overdrive and Red-Eye Radio's Trucker Talent Search.
Highlighting the educational opportunities are Overdrive's Partners in Business seminars for owner-operators. In the free two-hour sessions — one on Aug. 23, radio host and small fleet owner Kevin Rutherford will present some basic business practices on how to run a one-truck operation more profitably.
Click here to cast your vote for the Truckers' Choice Pride & Polish National Champion.
In addition to the dozens of show trucks on hand for the GATS Overdrive's Pride & Polish competition, there will also be a special display and judging for the Pride & Polish National Championship finalists. The finalists are Best of Show winners from the six Pride & Polish events held nationwide since last August. The four national champions will be announced Aug. 23.
Show info:
Where: Kay Bailey Hutchison Convention Center (aka Dallas Convention Center)
When: Thursday, August 21: Noon to 5 p.m.
Friday, August 22: 10 a.m. to 5 p.m.
Saturday, August 23: 10 a.m. to 5 p.m.
Register: Free online at GATSonline.com
Lodging: Hotel information at GATSonline.com
Parking: Free truck parking will be available across from the Dallas Convention Center