Melvin Davis' Michigan 'Hillbilly Hilton' comes out of the graphics shop a champ
I shared some in-progress coverage of Davis' custom 2000 Freightliner Classic long in the making several months back in a post you can take another run through via this link. This weekend, the truck's independent owner-operator took home big trophies for it up in Hartford, Mich., near Davis' home base, at the annual truck show at the Van Buren County fairgrounds. It'd come back with new graphics to finish the 163-inch custom-fabricated sleeper's exterior shortly prior.
"They even put a picture of me on it," says Davis: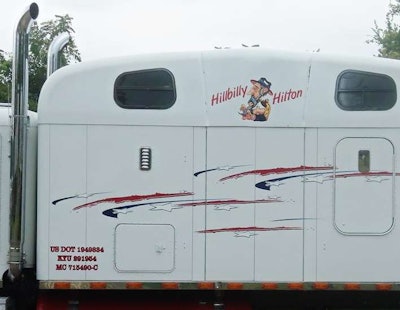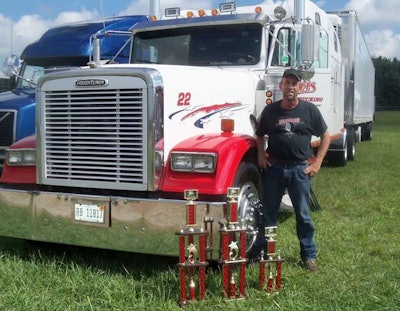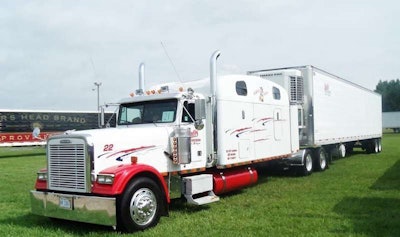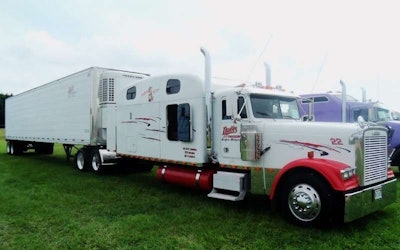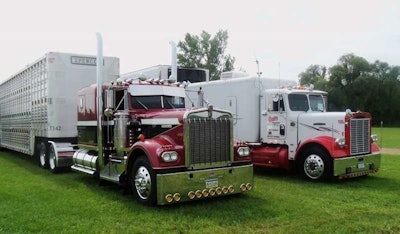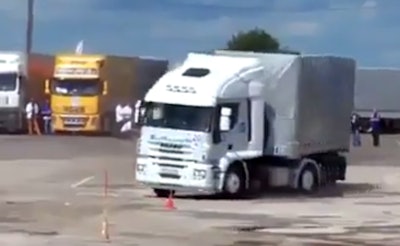 'Pretty good driving'
Reader Michael Newman sent in an email with that subject line, including only a link — to this video posted to Facebook from a combo-driving competition — the video's been making the rounds of the driver-centric Facebook pages, but I'm still unsure of its origins, exactly (believe it comes from Australia, at least). Pretty good driving indeed. Take a look at it via this link, come on back and tell me: How would you fare on a similar course with a conventional hood?