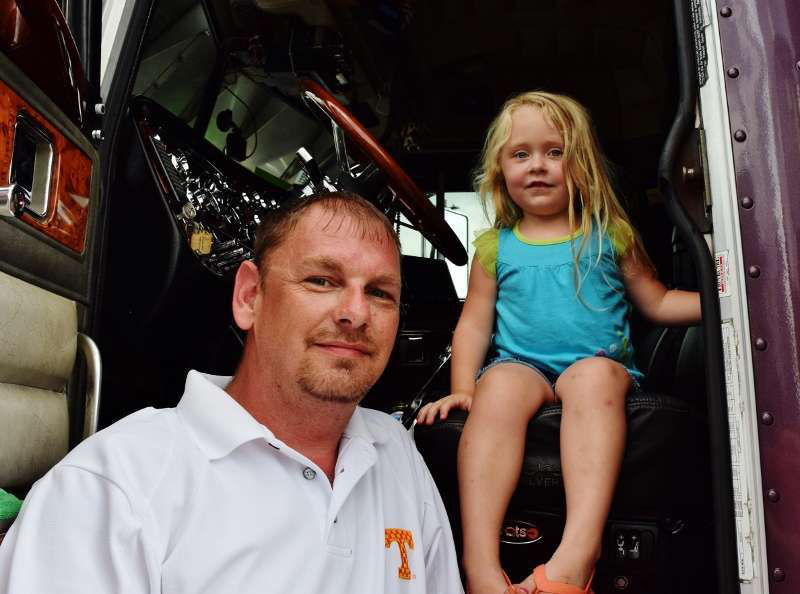 It was quite a scene around David McDaniel's 2002 Moore Freight Service-leased Peterbilt 379 last weekend at the Pride & Polish in Crossville, Tenn. The truck he's dubbed "The Mistress" on account of something of a quip his wife, Kelli, offered years ago about where the owner-operator spends most of his time (though officially Kelli disputes this version of events, let it be known).
McDaniel's pictured at the top with his and Kelli's four-year-old, Desiree, who made it abundantly clear the kind of fascination young children have with trucks and trucking. As we talked, she climbed up into the cab with her father's help, and McDaniel patiently explained the gauges and what they do in response to her queries way up in the driver's seat.
The Mistress Pete, which we've featured in the magazine before, I managed to get some great photography of, including several unique features. Enjoy.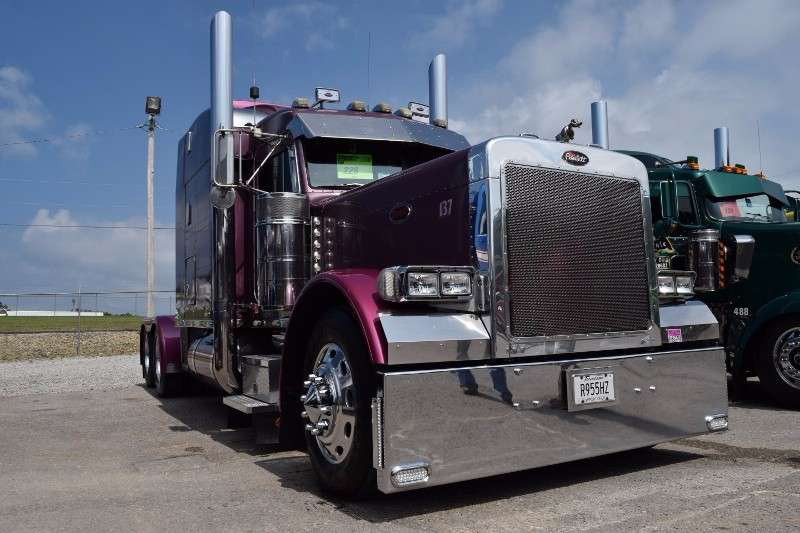 Jefferson City, Tenn.-based McDaniels' "Mistress" 2002 Peterbilt 379 he purchased used in 2007.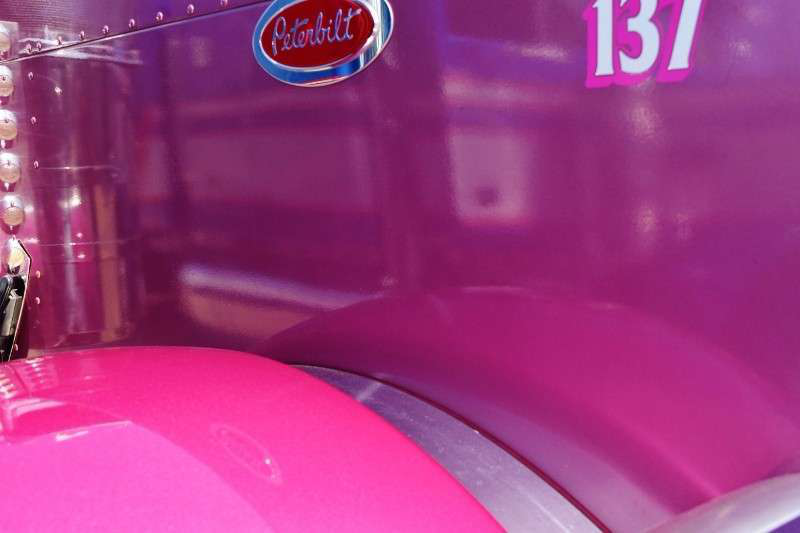 Part of what attracted McDaniel initially to the rig was the unique two-tone paint scheme of raspberry and magenta.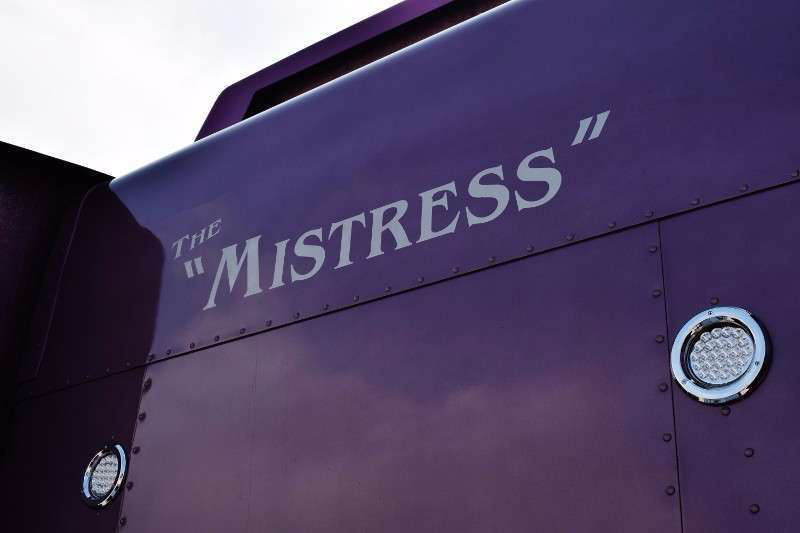 Today, The Mistress has logged upward of 1.6 million miles, the greater part of them under lease with Knoxville, Tenn.-based Moore Freight Service.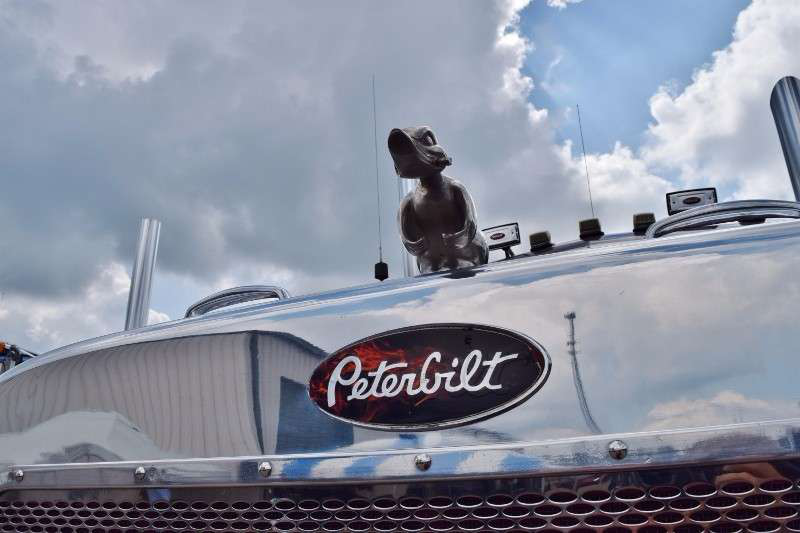 The unit's classic hood ornament. Copy, Pig Pen?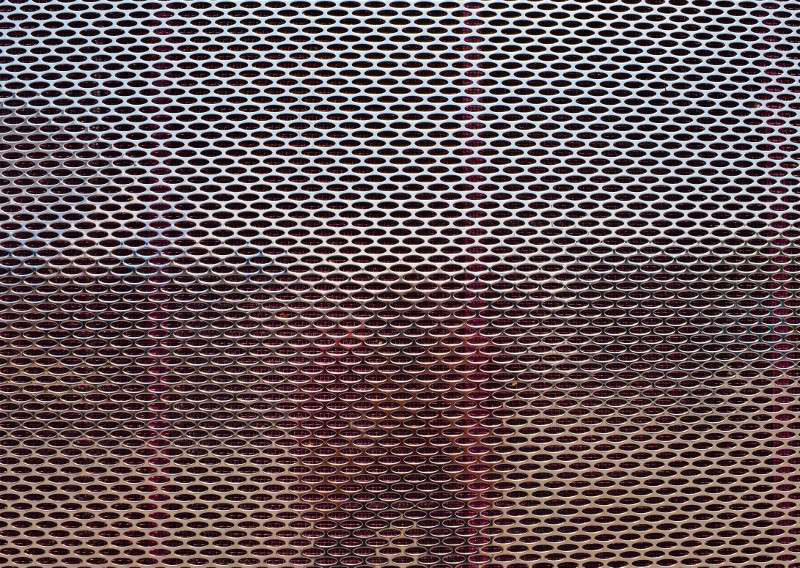 It's tough to see in the photo but "the bug screen behind the grille," McDaniel notes, is painted the same raspberry hue as the fenders, a detail that causes a stir when captured in just the right light.
McDaniels recently installed this Dynasys auxiliary power unit system to replace an older APU from Rigmaster Power. He lauds the quiet at which the unit operates. "The first night out with it," he says, "I woke up and jumped up to listen closely to even make sure it was still running."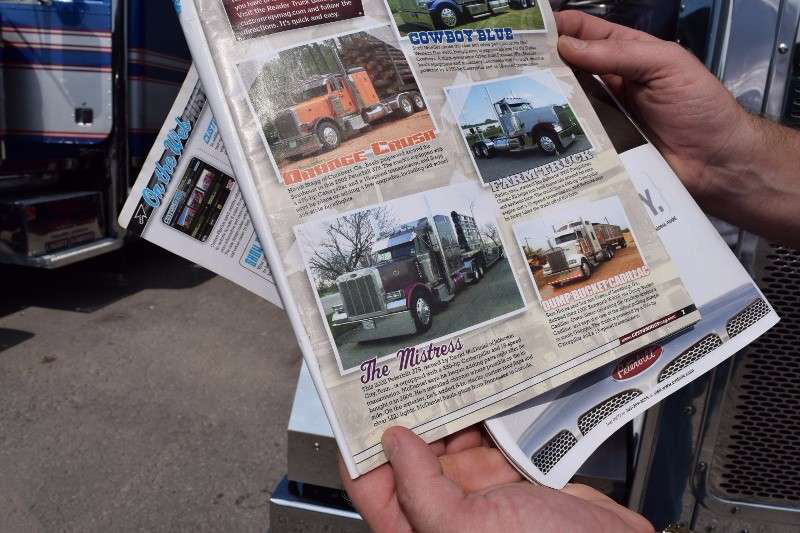 From a past issue of Overdrive, when The Mistress was featured pulling McDaniel's standard A-frame glass trailer for Moore. Lately, he's been hauling very-thin glass sheets in a dry van out of the wind from Tennessee up to Quebec on a regular round.