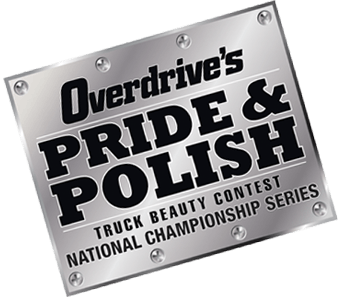 The 2014-2015 Overdrive's Pride & Polish National Championship culminates in just over a month at the Great American Trucking Show in Dallas, where 20 of the hottest show trucks in the country will square off for the four championship trophies.
The judges at the show, however, aren't the only ones who will have a say in who takes home hardware: Overdrive readers again have a chance to pick their own national champ in the third annual Truckers' Choice contest.
Truckers' Choice voting pits all 20 finalists in the Pride & Polish National Championship against one another to produce a winner, based on votes by Overdrive readers.
Upcoming Event

Where Trucking Improves
The Great American Trucking Show is bigger and better than ever before. Don't miss out on the rigs, the swag, the education and more.
Discover GATS! →
Join a community of truckers at GATS
From free concerts to highly educational sessions, GATS is where trucking gathers. August 23-25, in Dallas, Texas. Register today.
Finalists include those trucks that qualified to compete in the championship by winning Best of Show at one of the five Pride & Polish events held since last August's GATS.
Click here to see the full gallery of competitors and to vote.
Voters can cast one vote per day until Friday, Aug. 21. The winner will be announced at the Great American Trucking Show's Pride & Polish ceremony in Dallas on Aug. 29.
Check Overdrive in late August to see who won.