Overdrive will feature one Truckers' Choice 25th Anniversary finalist each day this week. Click here to see all of the competitors and to cast your vote. The contest is being held to celebrate the 25th anniversary of Overdrive's Pride & Polish.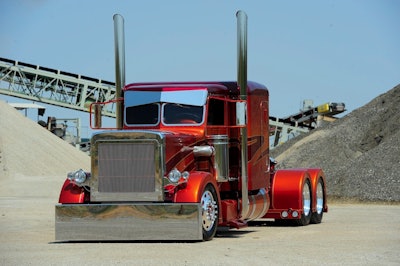 Competitor: "First Class" — 1984 Peterbilt 359
Owner: Randy Stroup
Details:
Stroup's class '84 359 won the first-ever Pride & Polish National Championship in 2011, following up on the rig's victory at the 2008 Big-Rig Build Off held that year in Louisville, Ky. Stroup followed this win up with another in 2012, with his then-18-year-old son's First Gear.