Dozens of custom Class 8 working combos and bobtails convoyed through Joplin, Mo., Friday night, eventually taking over the city's downtown streets with a four-hour block party that featured live music from trucker/singer-songwriter Tony Justice, an hours-long truck lights contest and fireworks show.
Shell Rotella hosted the event, as part of its annual SuperRigs truck beauty contest, taking place this weekend at the Joplin Convention Center. SuperRigs competitors, as is an annual tradition with the contest, paraded from the convention center through town, eventually being staged along Joplin's Main St. and side streets.
Justice, who's made a name for himself in the trucking industry and among country music fans with his authentic, trucking lifestyle-driven country albums, performed a two-hour show, playing some of his popular trucking tunes and throwing in a few classic covers, such as Merle Haggard's Working Man Blues.
Thousands of spectators, both from the Joplin area and from the SuperRigs competition, took over downtown Joplin during the event.
A photo and video sampling of the custom truck party can be seen below. Overdrive will post more from Shell Rotella SuperRigs this weekend and throughout next week, including video coverage of the lights show, Justice's concert and more.
Lights, action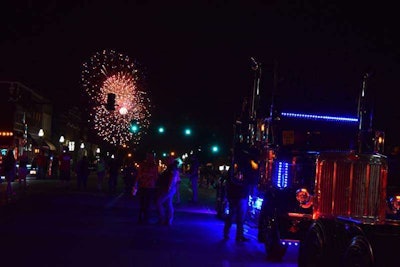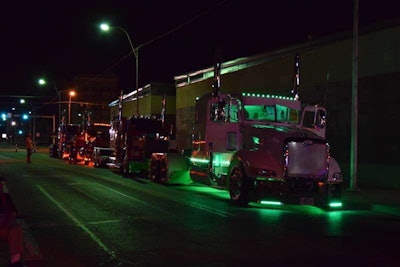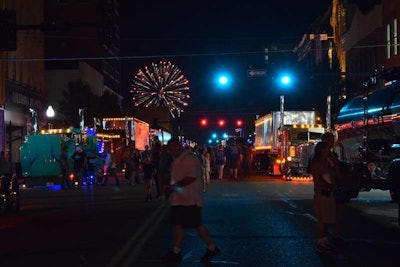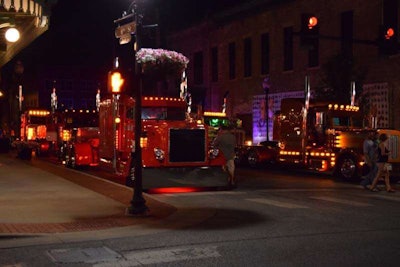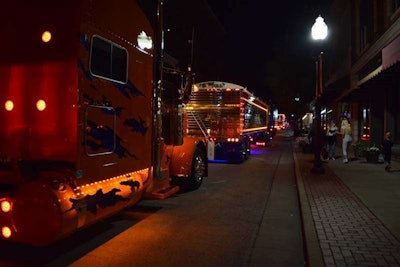 Tony Justice jamming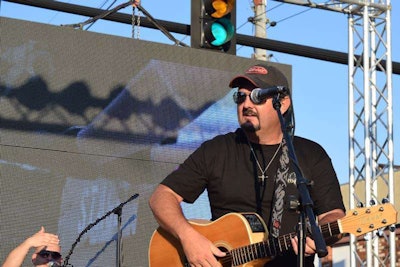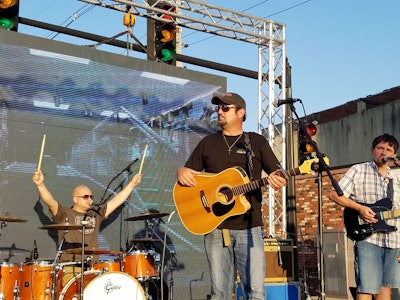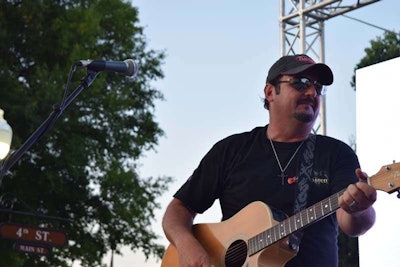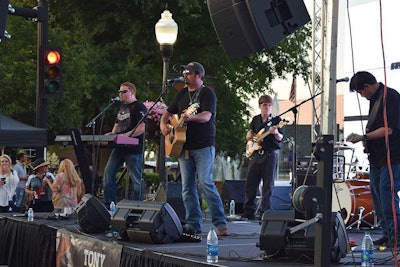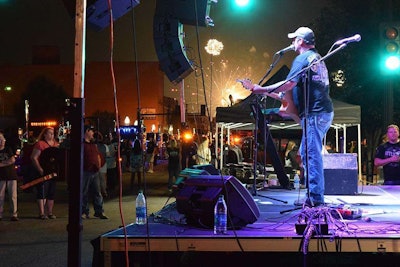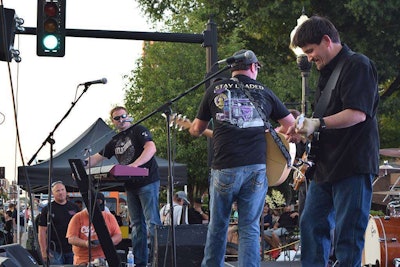 Custom truck block party