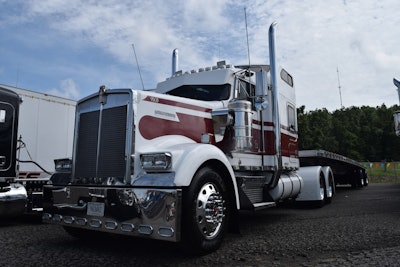 J.D. Terry, owner-operator of the one-truck business powered by the man himself and his 1995 Kenworth W900L shown here, got his start in trucking as a household-goods lumper just out of high school in his native and current home base of Crossville, Tenn. "Then I jumped on with a guy as a helper," he says, running coast-to-coast in the United Van Lines-leased owner-operator's 1996 Peterbilt with a custom 121-inch sleeper.
"I just knew that was going to be for me," he says of his decision to, when he could, obtain his CDL and go trucking on his own after running for a few months with flatbed hauler TMC to really "learn securement" in what would be his segment of choice, flatbed.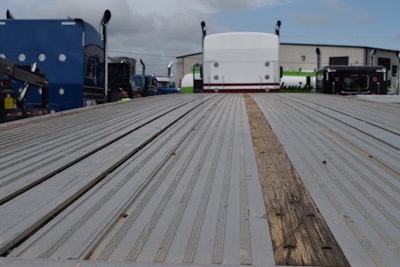 In his early 30s today, Terry's running independent with several direct customers in the area in and around Crossville, contacts for return loads in Virginia and North Carolina, and some brokers he uses as well in other areas. The 1995 KW, which he calls the "Driveway Dream" in reference to the spot where nearly all of his custom work on it has been done, he picked up several years ago from its original owner-operator in Jackson, Tenn. Take a run through his extensive modification of it in the video above.