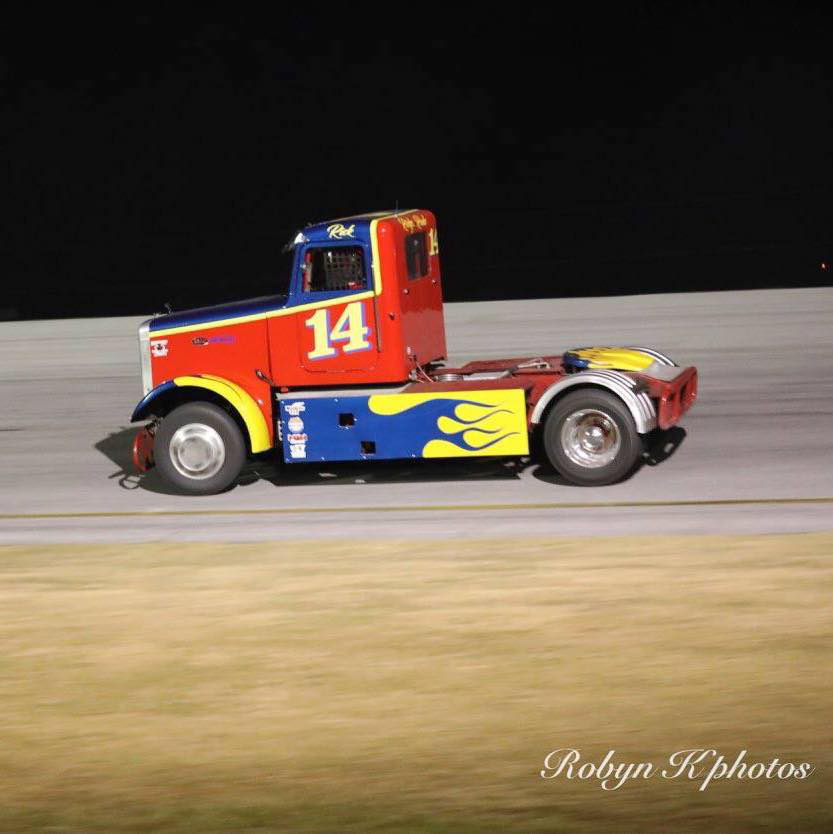 Five Flags Speedway in Pensacola, Florida, is the next stop on the 2019 slate for the Bandit Big Rig Series truck racers, the ninth of 11 races on the schedule. The race at Five Flags will be held Saturday, Aug. 31.
With just three races remaining this season, there are still several racers competing for the points championship, including two-time defending series champion Ricky "Rude" Proffitt.
Proffitt currently holds a 20-point lead over second-place Mark Noble, who just claimed his first win of the season two weeks ago at Kalamazoo Speedway in Michigan. Right behind Noble in the points standings is Allen Boles.
Tickets for this weekend's race are available online here for $15 for adults. Children 8 and under get in free. The day will kick off with the free Fan Series Truck Show at 11 a.m., where attendees are encouraged to bring their trucks to show off. Track gates will open at 3 p.m. followed by a meet-and-greet with drivers at 5 p.m. Racing will begin at 7 p.m.
Following the Pensacola race, the Bandits will have two races left to determine the 2019 champion. They will race Saturday, Sept. 21, at Hawkeye Downs Speedway in Cedar Rapids, Iowa, then on Saturday, Oct. 12, at Bristol Motor Speedway in Bristol, Tennessee.