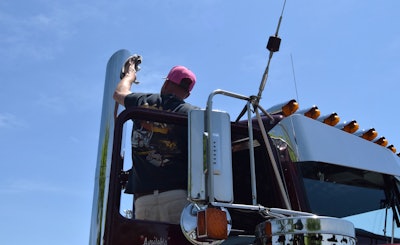 Thursday, May 6, brought dozens of truck owners out to Kodak, Tennessee, to Smokies Stadium at Exit 407 on I-40 in Tennessee to set up for the inaugural Large Cars & Guitars truck show event put on by longtime trucker-songwriter Tony Justice, Evan Steger of Evans Detailing and Polishing and a large host of collaborators. The sunny set-up day would give way to storms coming into the area late into the night and Friday morning, and pretty well every owner I spoke to setting up was well aware of that. But it didn't deter the preparations of truck owners as they arrived.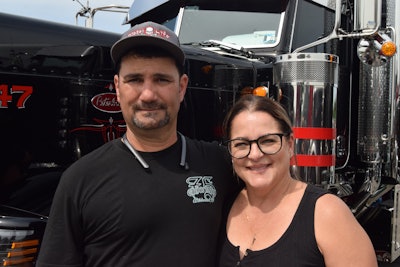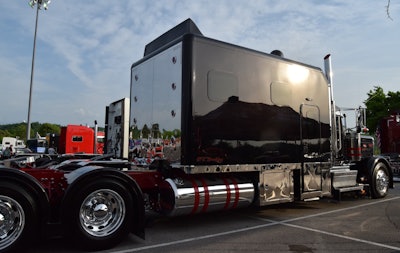 Among the first custom trucks you'll see on arrival at Smokies Stadium is a specially-requested appearance of White Pine Paving's 1998 Peterbilt 379, outfitted with its original workhorse J&J dump body. Owner Bryant D. Mann has turned the unit into a memorial for lifelong dear friend Debbie Schaffer, who lost her life to breast cancer.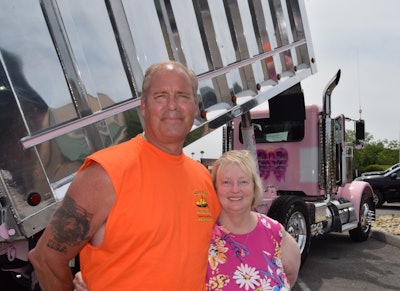 The rig is christened "Ribbon Runner," and following the work put into it, Mann and his paving and hauling business, based in Hampstead, Maryland, have expanded out the memorial mission to remember everyone they cross paths with in their personal and professional lives who've been touched by cancers of all kinds.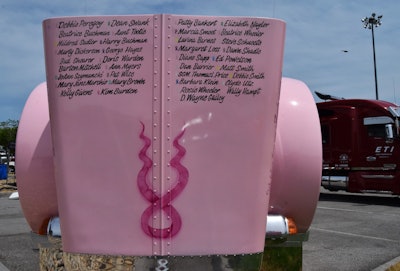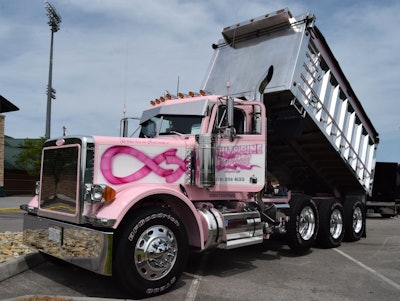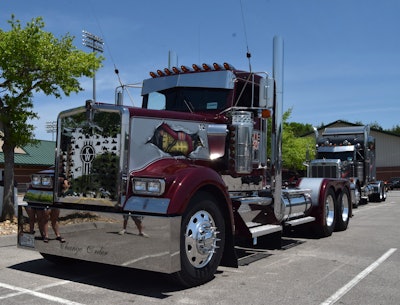 The breast-cancer awareness theme is a special one for show organizer and trucker-songwriter Tony Justice, given his wife, Misty, and her long battle with the illness. The Large Cars event itself is on the whole neither only a showcase of working trucks and their owners, nor a chance to hear a variety of trucker-songwriters' music, but a benefit to the Susan G. Komen Foundation, dedicated to breast cancer.
Saturday afternoon, the event features a Convoy for a Cure around the region collecting donations for the foundation, among other events. The truck show is a non-judged event, but for a Best of Show award based on the votes of children in attendance. As Justice told me earlier this year, that Best of Show comes with quite a special trophy -- an electric Fender Telecaster "custom-designed to match the winning truck," Justice said. He hopes it's "something they can put in their living room and look really cool," and of course play if they're skilled on a six-stringer.
Find a full schedule of events, including performances Friday night by Overdrive's own "Long Haul Paul" Marhoefer and past Trucker Talent Search winner Taylor Barker, and Tony Justice himself Saturday night, via this link.