[youtube kVemVpJ4TFk nolink]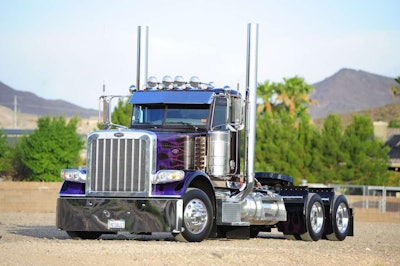 No. 136, as this 2009 Peterbilt 388 is known to shipping container hauler Yamko Truck Lines, based in Long Beach, Calif., is one of two trucks from a purchase that resulted in a few Best of Show victories at Pride & Polish events in Las Vegas and California — those coming after fleet manager John Gonzales, seen above in the video, and his crew had time to work their customizing magic on the two rigs.
Click here to see the full story on Gonzales' truck, along with a photo gallery.