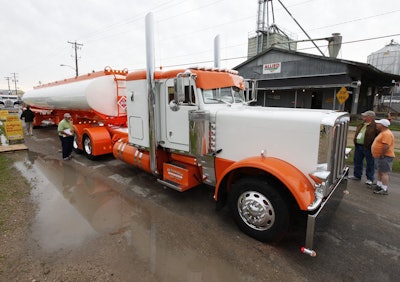 Shell Rotella Global Brand Manager Chris Guerrero issued the following statement on the winner, after careful review found the original winning rig — Jonathan Eilen's 2007 Peterbilt 379 —  did not meet all the eligibility requirements for the award: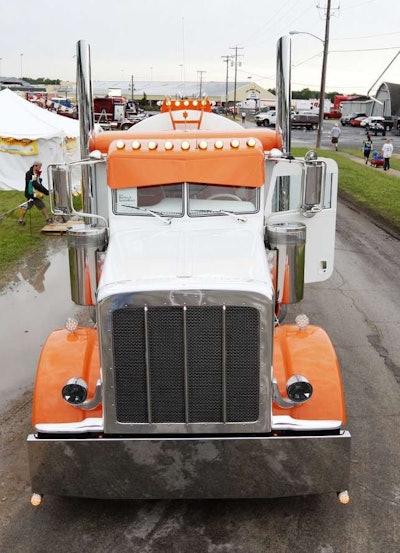 After completing our eligibility verification process for the Shell Rotella SuperRigs Contest winners, it has been determined that the original winning entry chosen for the Best of Show category did not meet all of the eligibility requirements of a working truck and trailer in the Truck and Trailer category for the 2013 Shell Rotella SuperRigs contest.  Therefore, the entry has been deemed ineligible for the Best of Show award.
The Best of Show winner is the 2012 Peterbilt 389 of Bill Rethwisch of Tomah, Wis.; Best of Show first runner up is the 1986 359 Peterbilt of Jeremy Hassevoort of Hamilton, Mich., and the Best of Show second runner up is the 2013 Peterbilt 389 of Kevin Pascavis from Richfield, Wis.
That makes two big wins for Rethwisch in the past two months, given his performance at the Crossville, Tenn., edition of Overdrive's Pride & Polish at the Fitzgerald Truck Show last month. You can now vote for Rethwisch or other rigs for the Pride & Polish National Championship Trucker's Choice award via this page. And for more on Rethwisch's Dreamsicle-paint-schemed Pete and Polar tanker, page through the gallery and watch the video below.
[youtube 1jE7Mqx28Vs nolink]