Owner-operator Trevor Hass, with Hauling Hass Transport out of South Prince George, Virginia, showed this 2015 Peterbilt 389 glider at the Kenly 95 East Coast Jamboree in Kenly, North Carolina, May 6-8, 2021.
The truck's purple paint scheme led to it being called "Baby Grape," which was a nickname Hass and his family had used for various objects around their house, like a purple volleyball he and his children played with. "When I got this truck five years ago, the purple just kind of came into [the name]," Hass said. 
The stripes on the truck were previously white and silver, but Hass wanted to change them up to make the colors pop more. He added the black and lime green striping in his driveway just a couple weeks before the show. "I did it outside in the driveway, in the garage right there at the house," he says. "Shade-tree-mechanic stuff." 
Under the hood is a Detroit 60 Series with a 13-speed and 3:55 rears. The truck, which sits on a 300-inch wheelbase, had 600,000 miles on it at the time of the show in early May. 
Hass' parents started Haulin' Hass Transport, and he leases his truck onto their authority.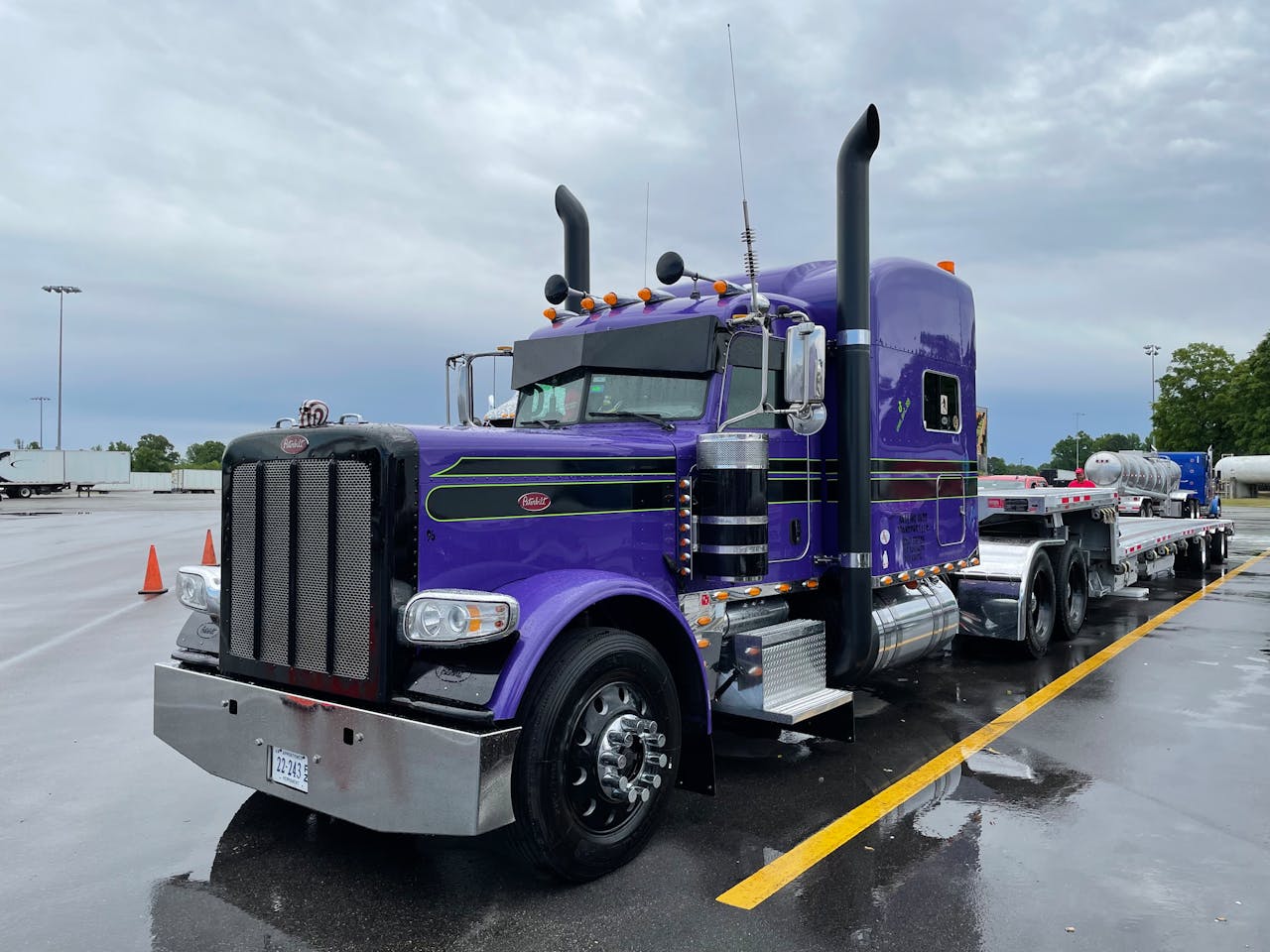 Trevor Hass' "Baby Grape" 2015 Peterbilt 389 was on display at the Kenly 95 East Coast Truckers Jamboree in May.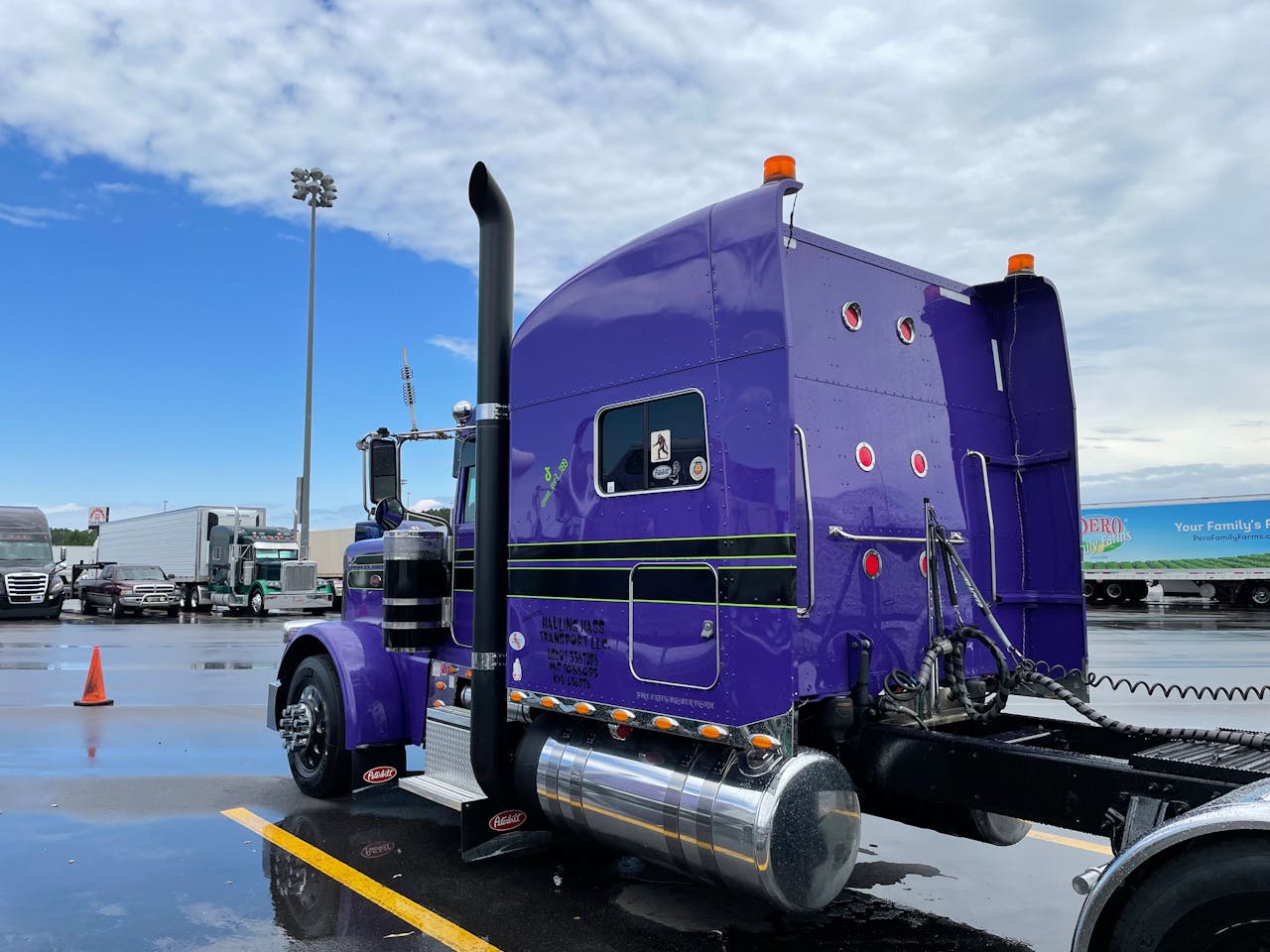 All of the black and lime green paint, including the striping, stacks, wheels and more, was done by Hass himself at his house.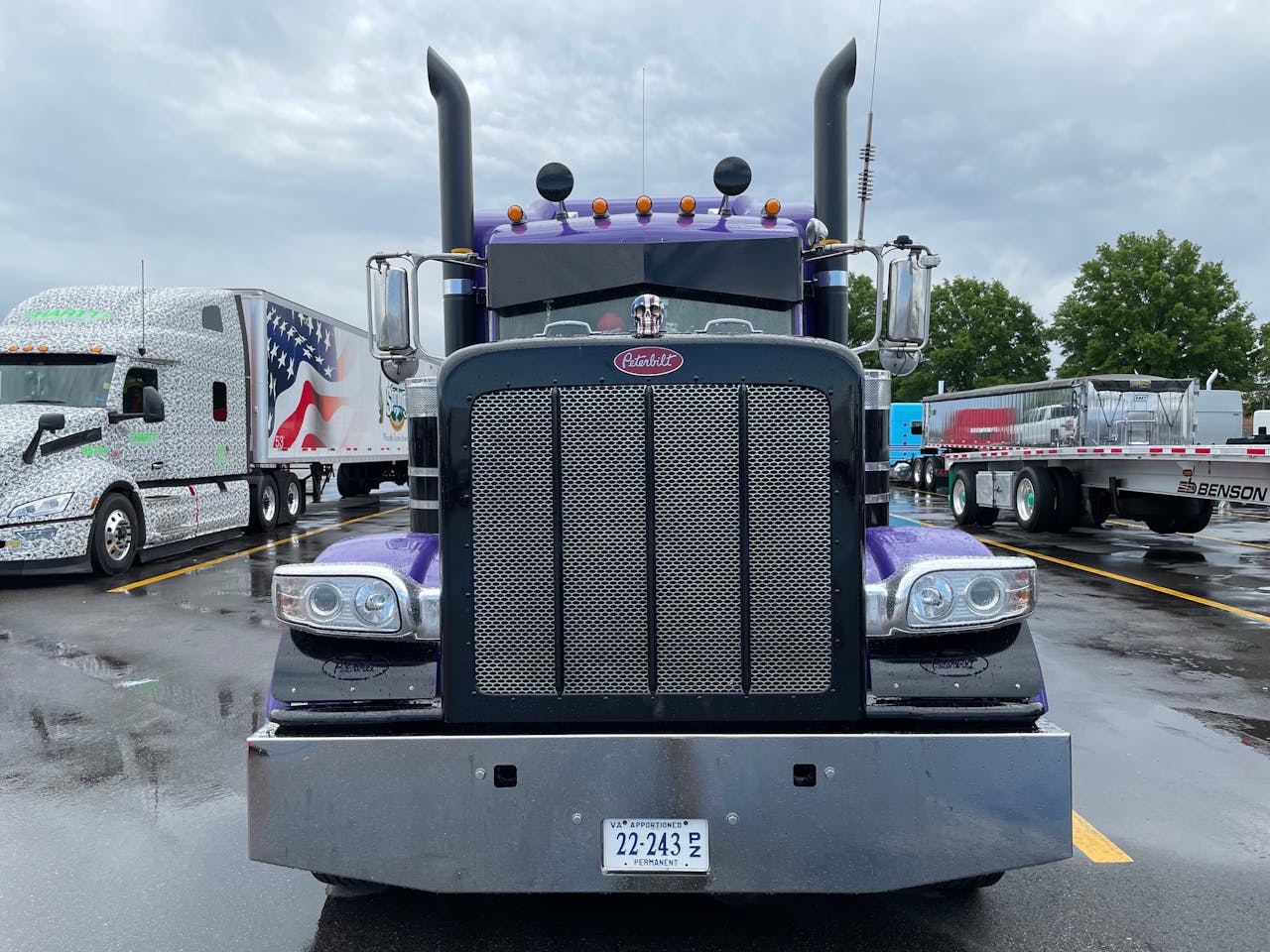 Hass also painted the grille black to go with the striping, stacks and wheels.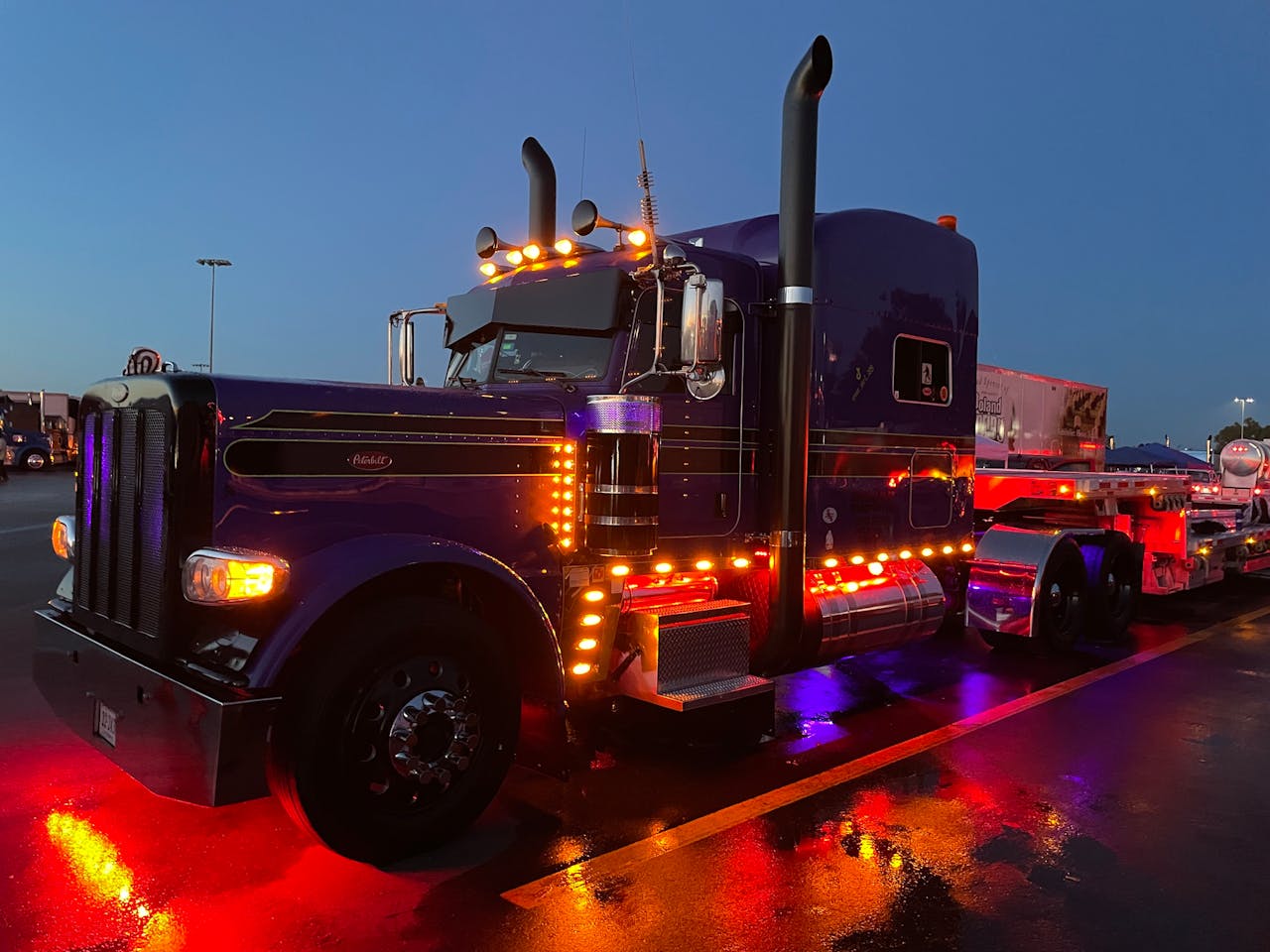 Hass' 389 features plenty of lights, including purple underglow.