Virgil Nolt Trucking company driver Steve Brubaker showed off this classic 1986 Peterbilt 359 at the Kenly 95 East Coast Jamboree in Kenly, North Carolina, May 6-8, 2021. Brubaker has been with the company for about 20 years. 
After being involved in an accident in 2003, the truck underwent a remodel and swapped from a short hood to an extended hood. The rig is powered by a 425-hp Cat with a 13-speed.
The paint scheme was done by Denver Truck Painting, out of Denver, Pennsylvania. Brubaker says the story behind the color is that the man who ordered it sat down at the table with some Crayons and came up with it. While it was repainted after the 2003 accident, it still features the original color scheme and striping. 
[Related: Super Trucks winners and more from Walcott]
Other custom upgrades include the visor and some other "small things here and there," Brubaker says. Inside the cab it's mostly original aside from some chrome bezels and other small upgrades.
The trailer is a 2021 Great Dane 48-foot van, which the company uses to mostly haul potatoes up and down the East Coast and in the Midwest. The railing on the trailer is painted to match the truck.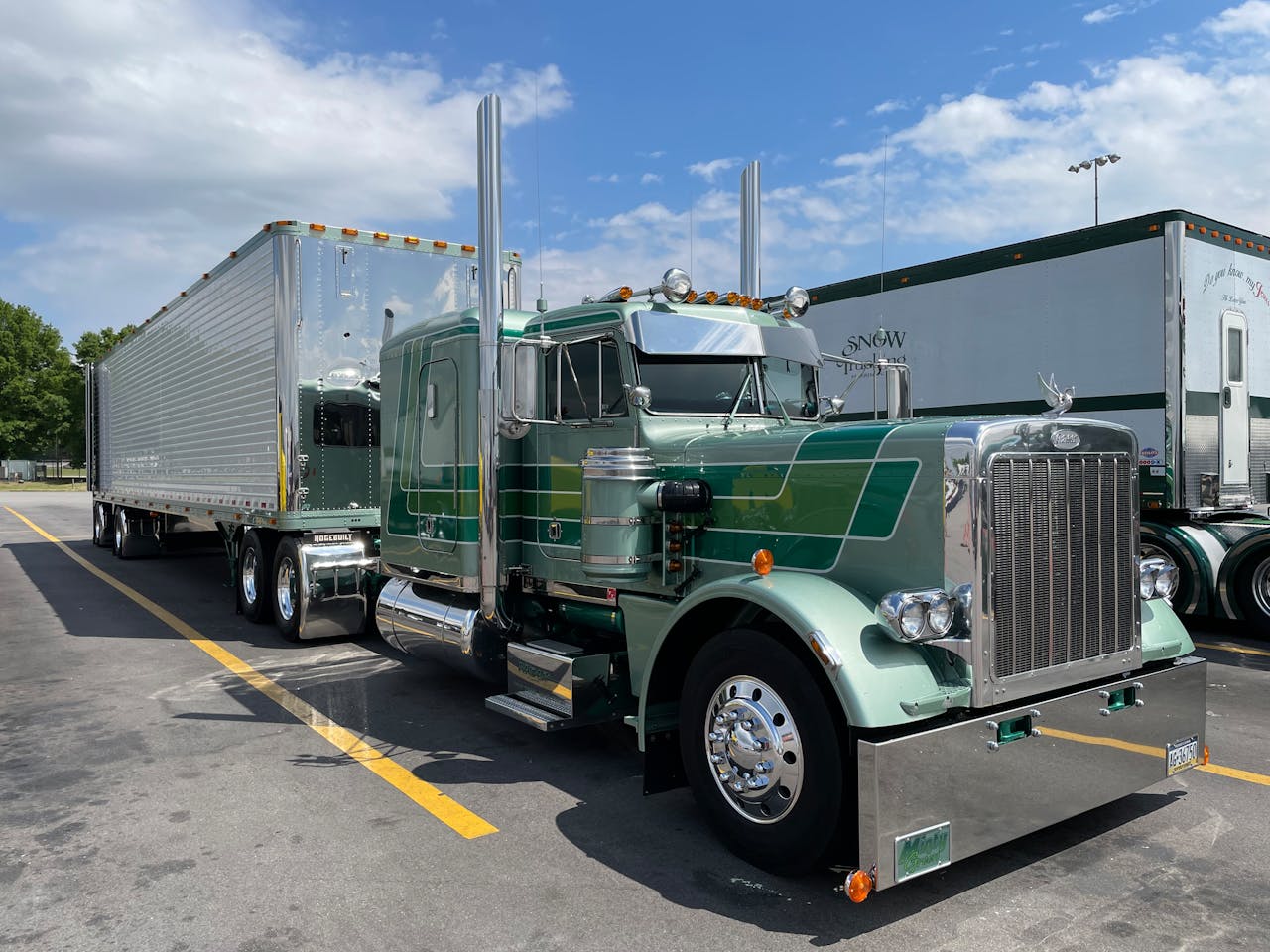 Steve Brubaker drives this 1986 Peterbilt 359 for Virgil Nolt Trucking, out of Ephrata, Pennsylvania.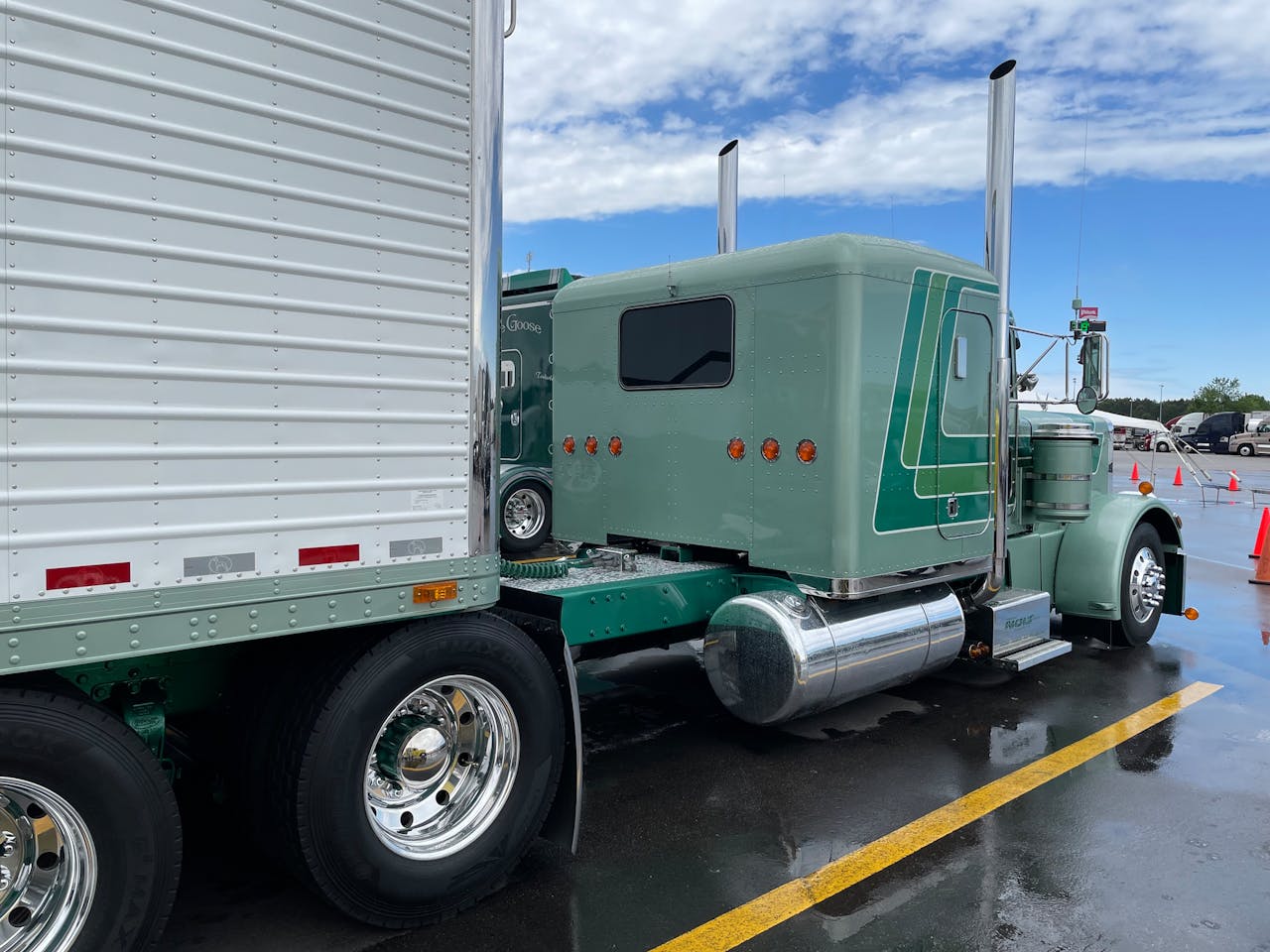 The color scheme on the truck is original, though it has been repainted since it left the factory.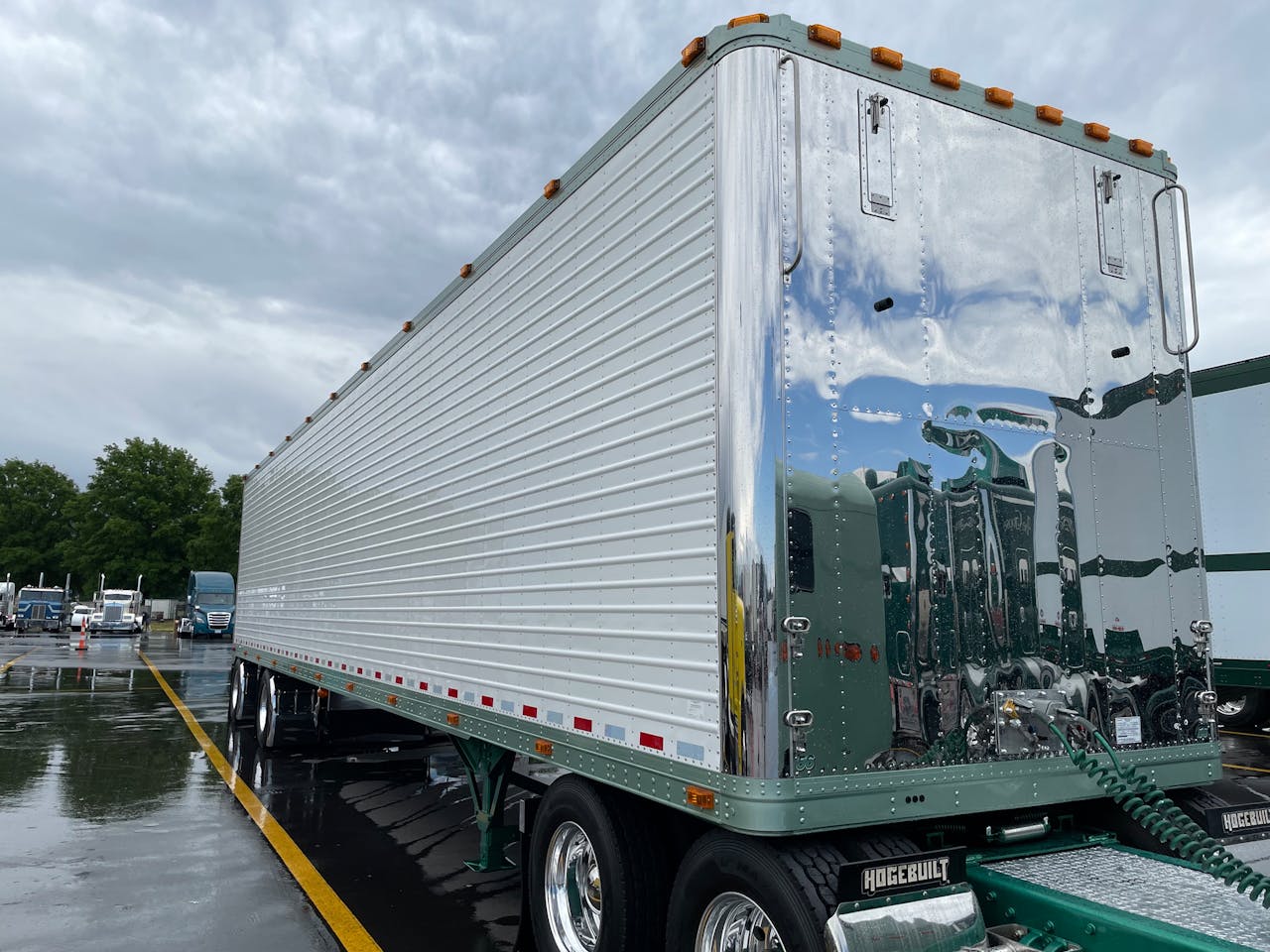 The top and bottom railing of the 2021 Great Dane van trailer was painted to match the scheme of the truck. The company also added fenders to the trailer.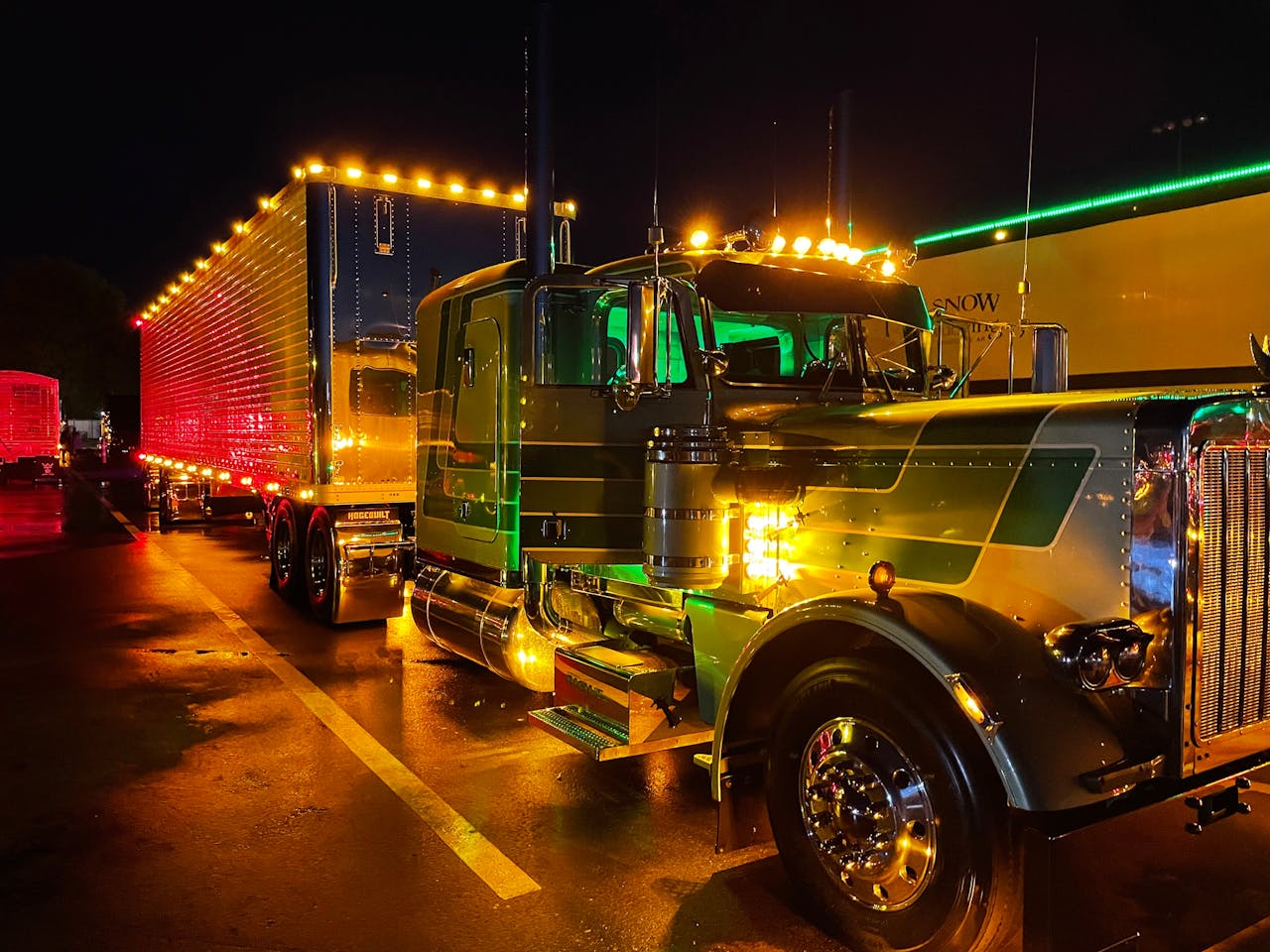 The truck features some extra lights, while the trailer is lined with lights all around.