Owner-operator Chris Young hauls with his authority but principally runs about "70% hogs, 30% cattle," pulling Livestock Express trailers out of Iowa to points in the Southeast and beyond.
Young, who hails from Shellsburg, Iowa, attributes the "Phantom Gray"/teal color scheme and more on this rig to the influence of his better half, "boss lady" Miranda Eggers, whose informal moniker is painted on the passenger-side door.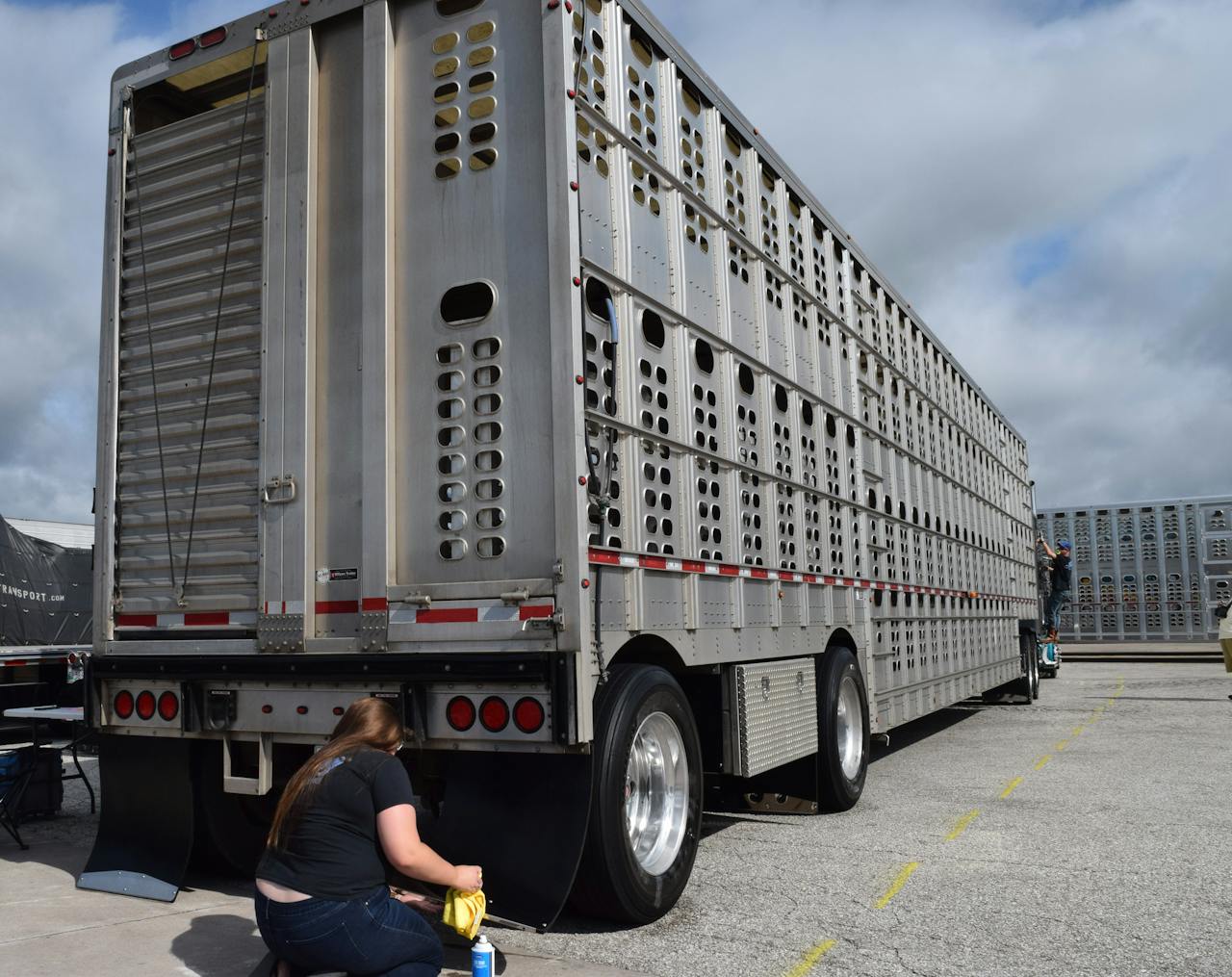 Eggers is shown here doing some final detail work ahead of the Walcott Truckers Jamboree Super Trucks contest where she and owner-operator Young showed the combo.
Young spec'd the truck new and has been adding custom touches to it "one piece at a time," he told Overdrive at the Walcott Truckers Jamboree in July 2021. Those include new dash paneling, 379-style headlights, and a custom storage compartment built into the deckplate to Young's liking by Star Auto out of Sully, Iowa. He worked closely with the shop on the rig, otherwise.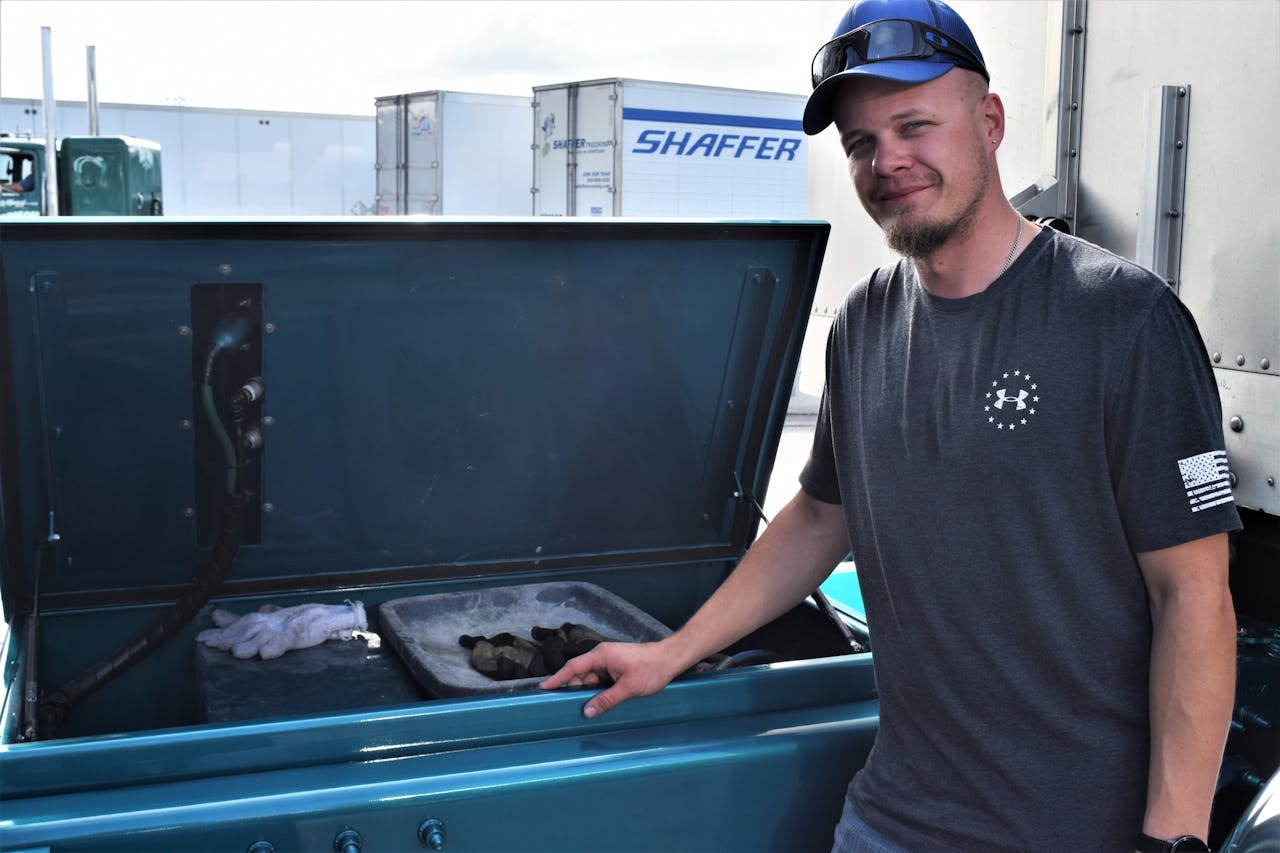 Owner-operator Chris Young and the in-frame deck-mounted storage box he worked with Star Auto on.

Catch plenty more views on and information about the special unit in the video up top.
You can hear more about Eggers' influence on the 29-year-old owner-operator in this recent past edition of the Overdrive Radio podcast, too, where Young speaks to the importance of learning to regularly take a well-needed break from the business to recharge -- for long-term sustainability: