The small fleet owner-op team of Big Rig Blake and Barbie might be familiar to Overdrive readers who lurk around the corners of the trucking social media world, particularly on the Instagram platform.
A few years back, Barbie, inspired in part by marketers she knew utilizing a social-media-first strategy around trucking, posted a picture of herself and this custom 2001 Cat-powered Peterbilt 379 to her otherwise empty Instagram profile. When she woke up a day later, she had 30,000 new followers, and the rest is history.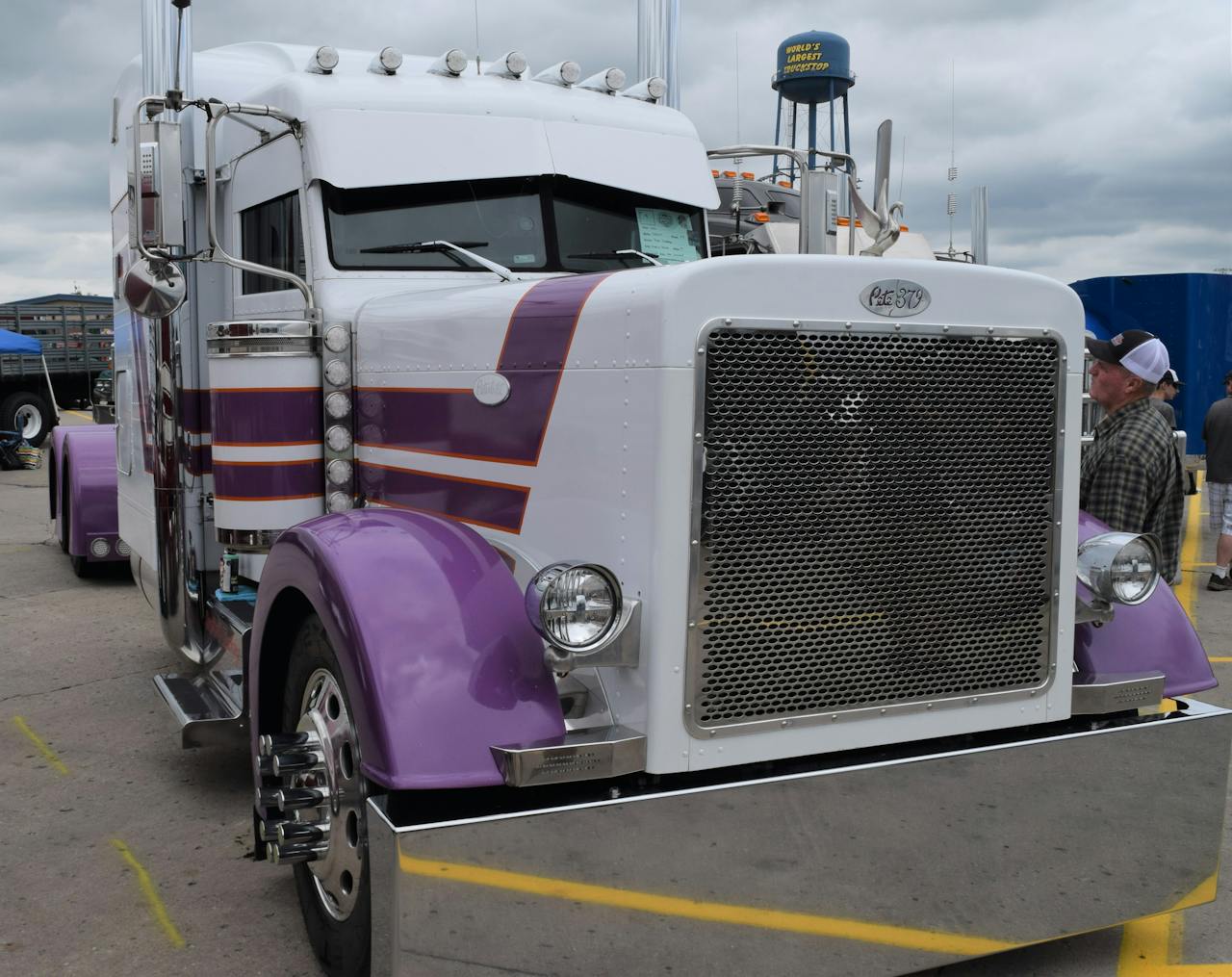 The flagship Pete, with its "Looney Tune" moniker prominent on the back of the cab, was bought used out of Miami, Florida, a few years back. Since, Blake and Barbie have don't all custom upgrades on the rig themselves, a DIY spirit that extended to a full repainting of the rig performed in the pair's front yard.

The couple actually makes a modest income via social media today, but it's not all fun and games. Barbie asked that we withhold her real name and Blake's last name given the volume of stalking-type behavior they've encountered online.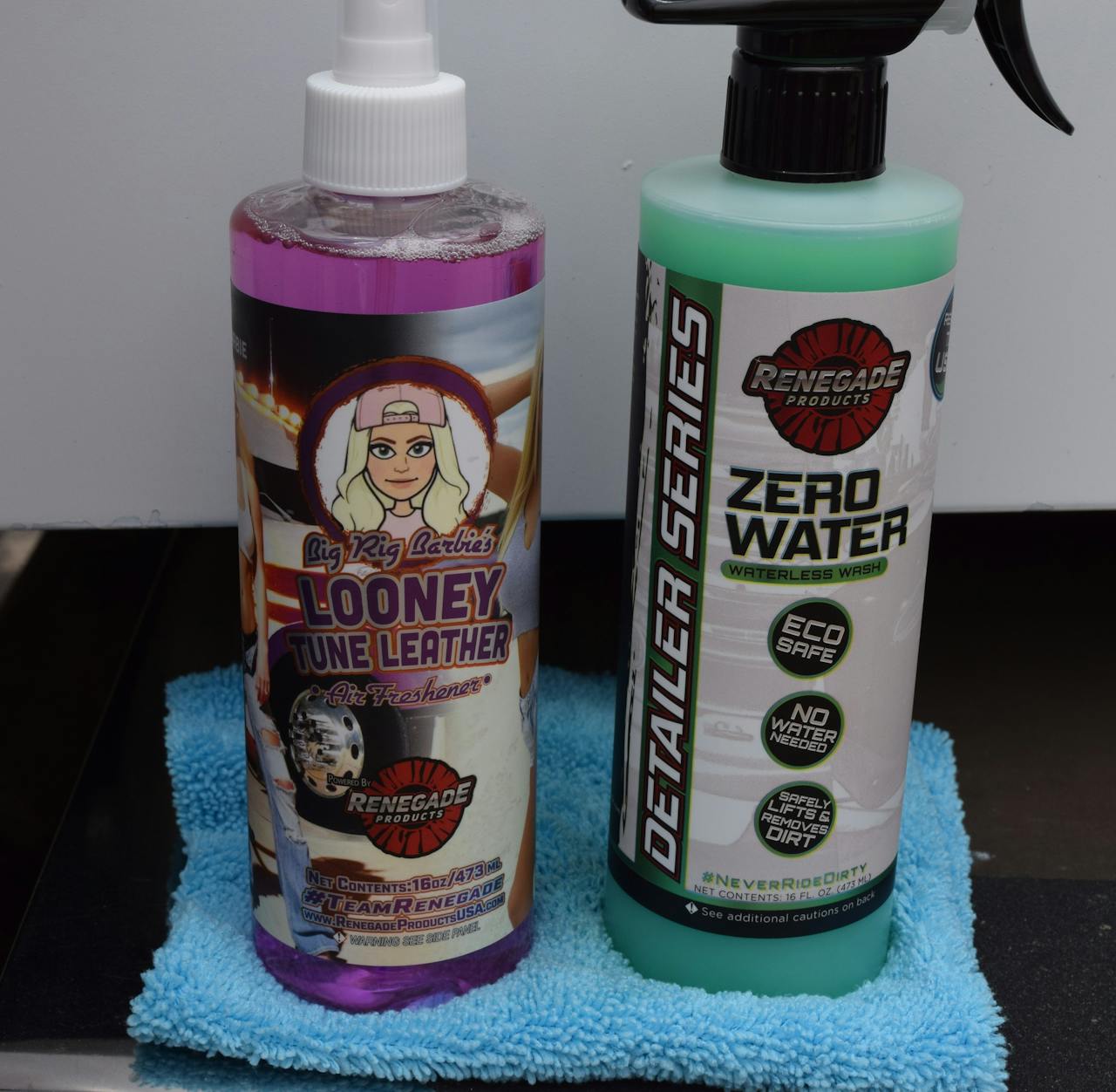 Ancillary income opportunities have extended of late to this Big Rig Barbie-branded air freshener in partnership with Renegade Products.And it's still hauling that's their first, and biggest, love. With this and two other trucks, they've built a business trucking with authority regionally around their rural East Texas home base, delivering drinking water as Pure Class Water, after years doing end dump work, also regionally.
Take a run through their story via the talk with Overdrive in the video above, with plenty views on the work they've put into the Pete. It was conducted as they showed their 379 flagship at the Walcott Truckers Jamboree last month. 
[Related: W. Tim Miller's grain-to-market hauler -- a 1982 Peterbilt 359 emblem of owner-operator history]