Owner-operator W. Tim Miller has been showing Peterbilt 359s at the Walcott Truckers Jamboree at the Iowa 80 Truck Stop nearly since the show's inception in 1979. The 1982 model featured in the video above replaced his original 1969 359 just more than a decade ago, as he explains.
The 1969 itself had been a subject of coverage in Overdrive prompted by the appreciation of his then-teenage daughter, Megin Miller, for her father's dedication to the family business, farming corn and beans and trucking to deliver the crop to market.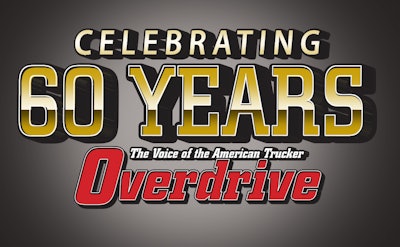 Yes, owner-operator Miller himself is something of a living legend in that regard, a model of where the first owner-operators of heavy trucks and truck-tractors emerged -- from the fields of small farming operations all around the United States. Many of those early owner-ops, of course, were situated in Miller's native Iowa and the greater U.S. breadbasket that is the Midwest.
Catch more stills of the 1982 in the video, or listen below to hear more from Miller in a recent edition of the Overdrive Radio podcast.