The Shell Rotella SuperRigs working truck show has a little something for everybody this year, the show's 39th -- impressive cabovers, decked-out combos and bobtails galore. 
Around 60 trucks are registered for the show as of Thursday afternoon, with more continuing to file in at the three-day event at the Love's Travel Stops location in Hampshire, Illinois, just west of Chicago off I-90. 
Here's a sampling of the trucks in the competition.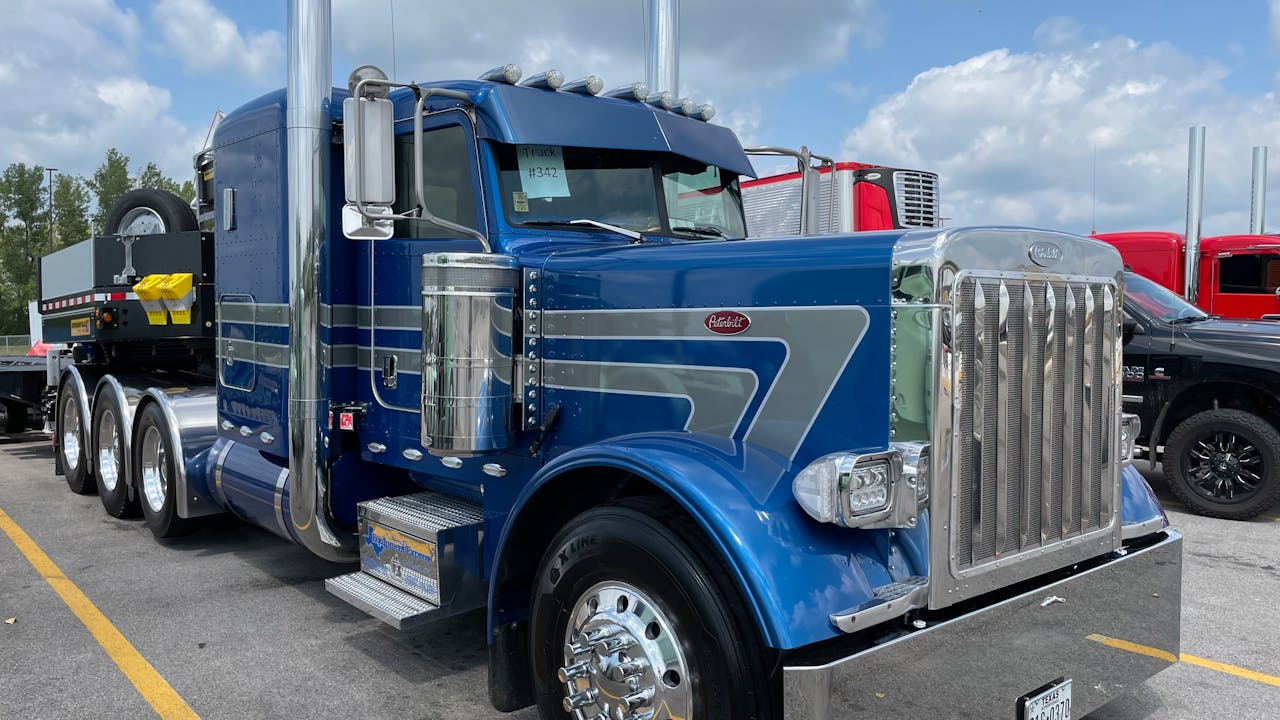 Matt Brune, a company driver for Caldwell, Texas-based Equipment Express, drives this 2007 Peterbilt 379, which he uses in heavy-haul operations. And while the truck is nice on its own...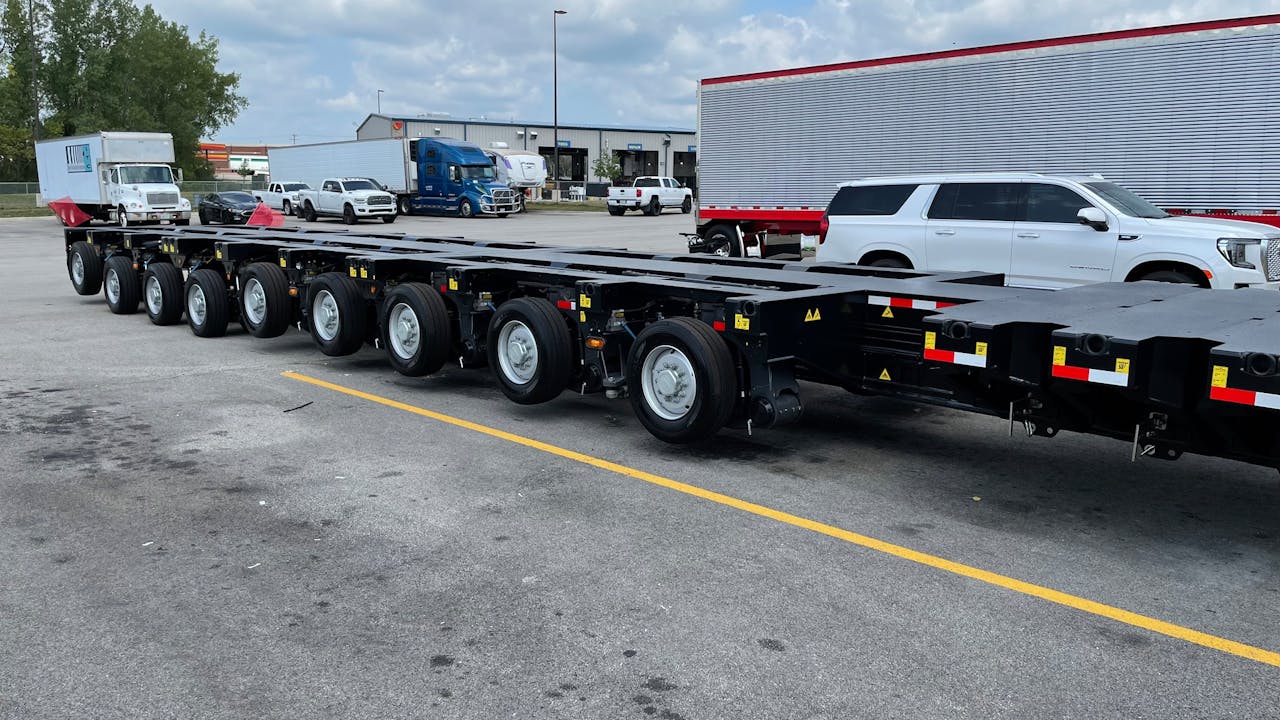 ...get a load of what Brune recently picked up. The Faymonville heavy-haul trailer has 13 steerable axles and is one of only about a dozen in the U.S., Brune says. Stay tuned to Overdrive for more on Brune's truck and Equipment Express' new trailer.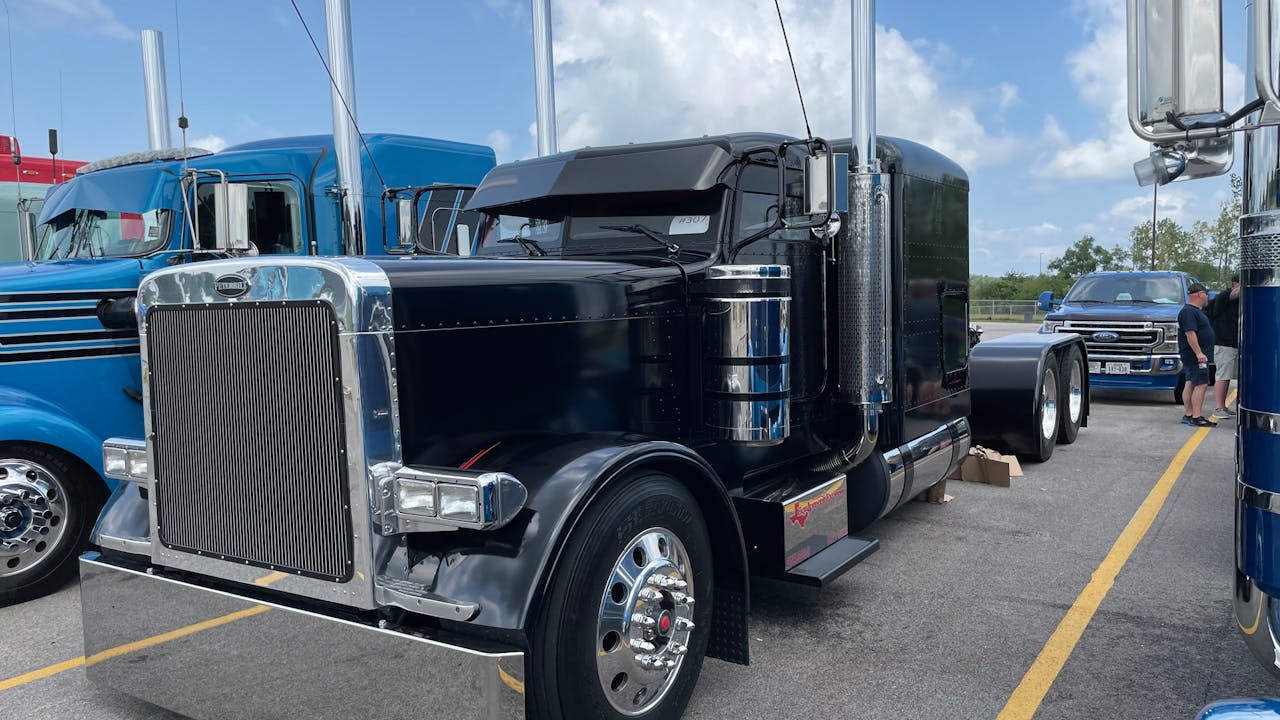 Speaking of Equipment Express, the company has four trucks on display at the show, including this blacked-out 2005 Peterbilt 379 flattop.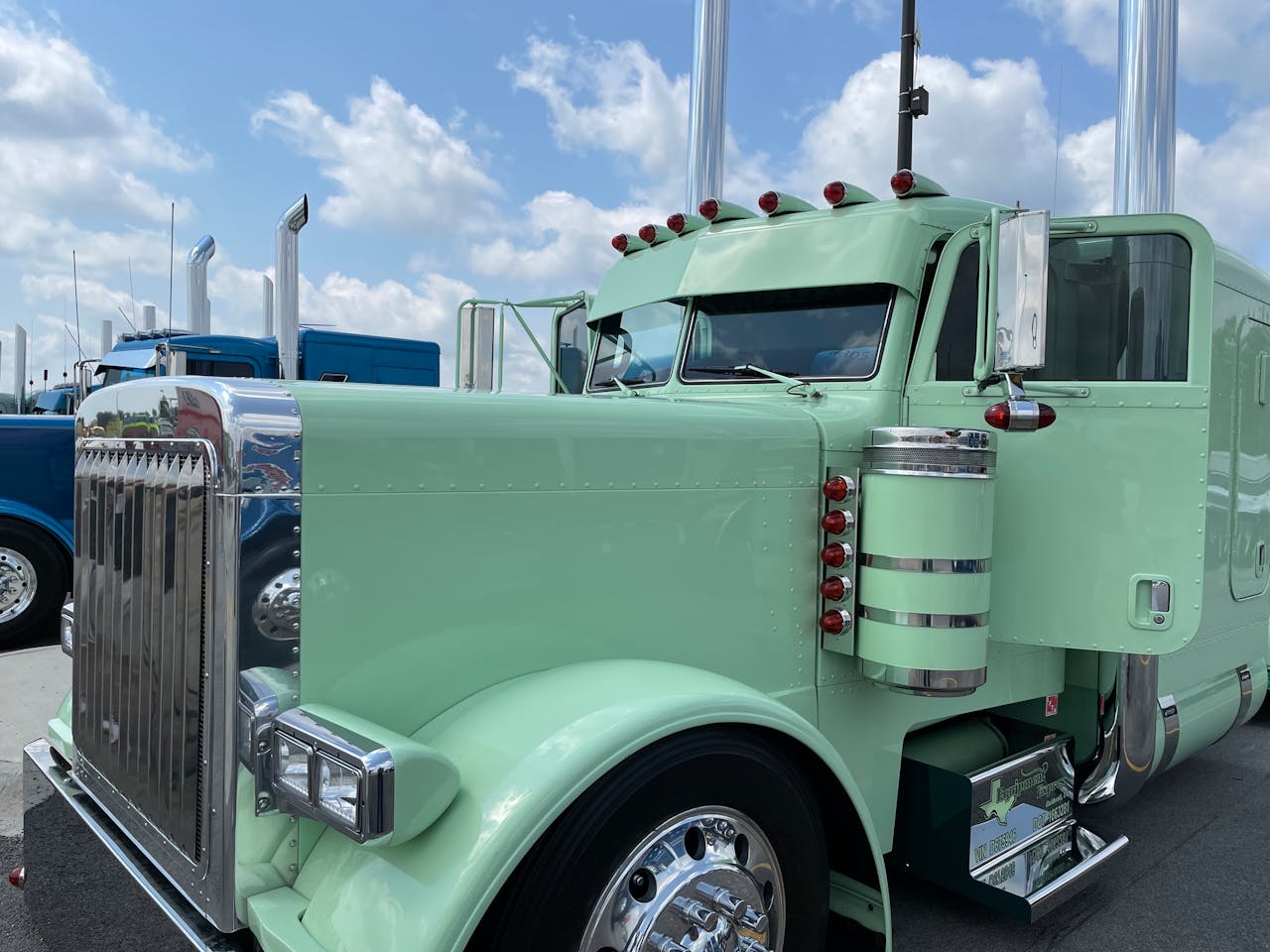 Randy Supak also hauls oversize/overweight freight for Equipment Express with this mint green 2007 Peterbilt 379.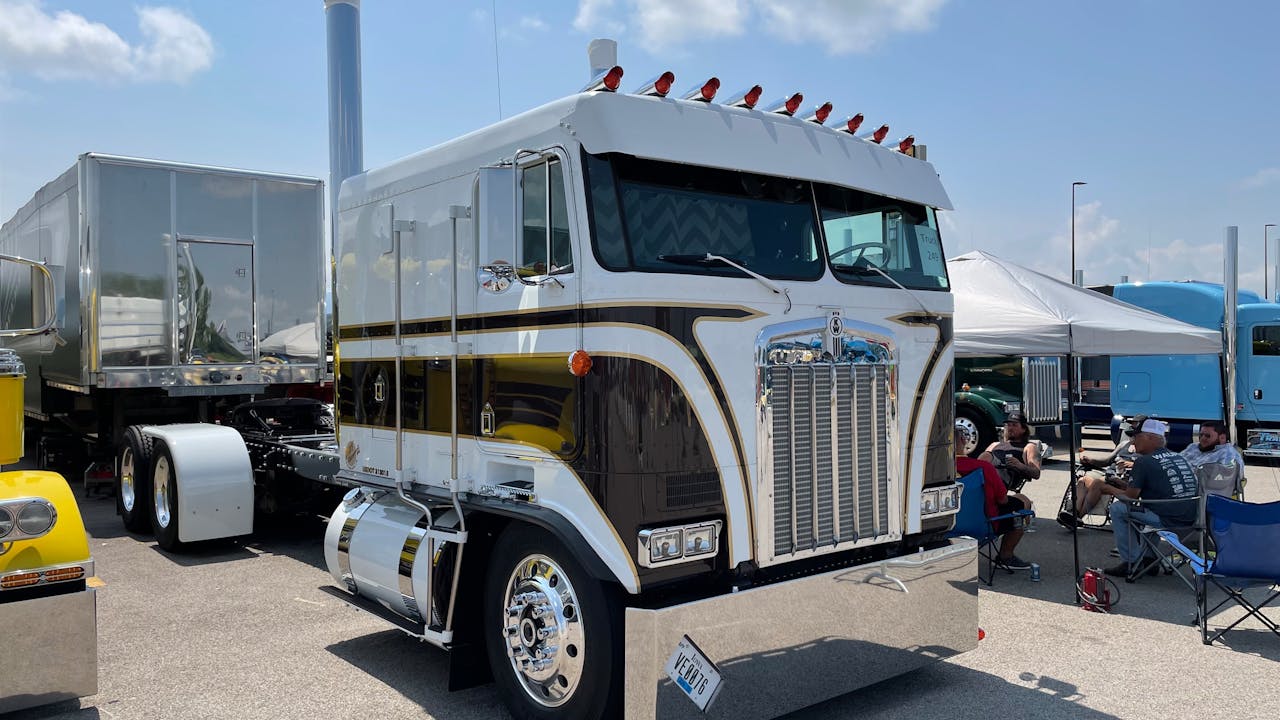 For the cabover fans out there, this stunning unit was built by J.R. Schleuger out of Britt, Iowa. It's a 1985 Kenworth K100E.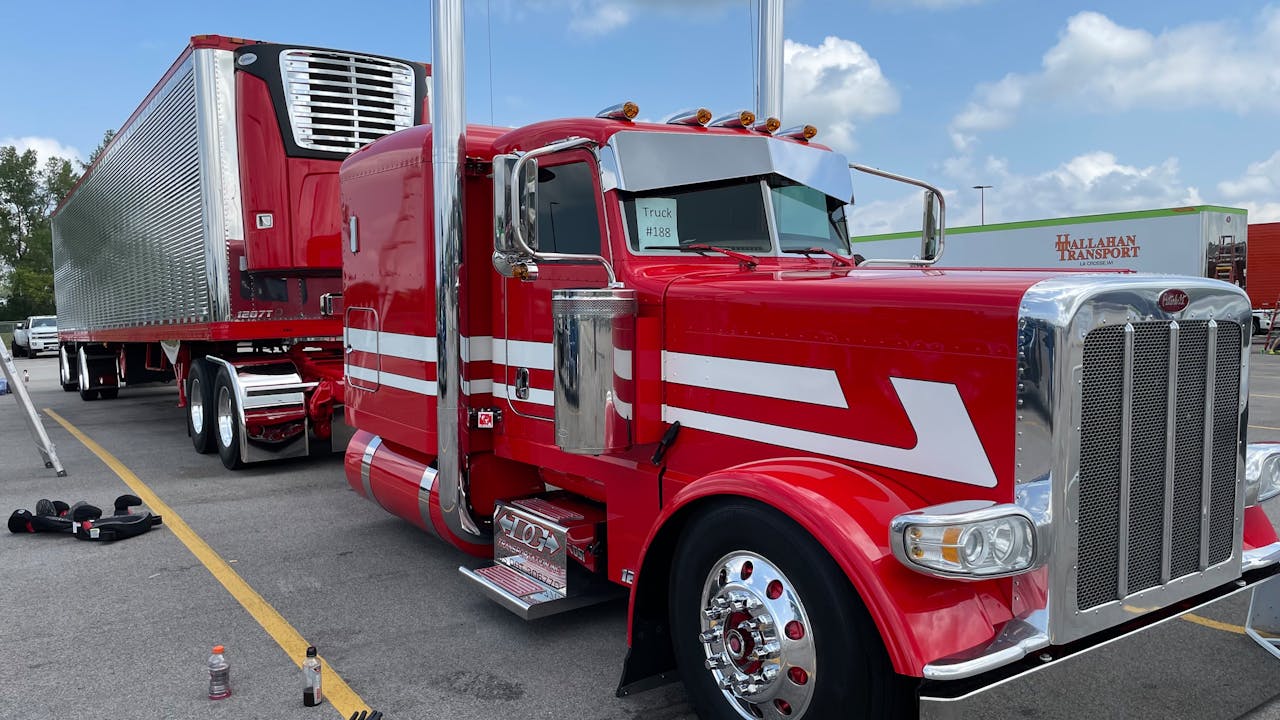 Ganski Inc. is showing this 2014 Peterbilt 389, which sports a 550-hp Cat 3406 with an 18-speed and 3:36 rears.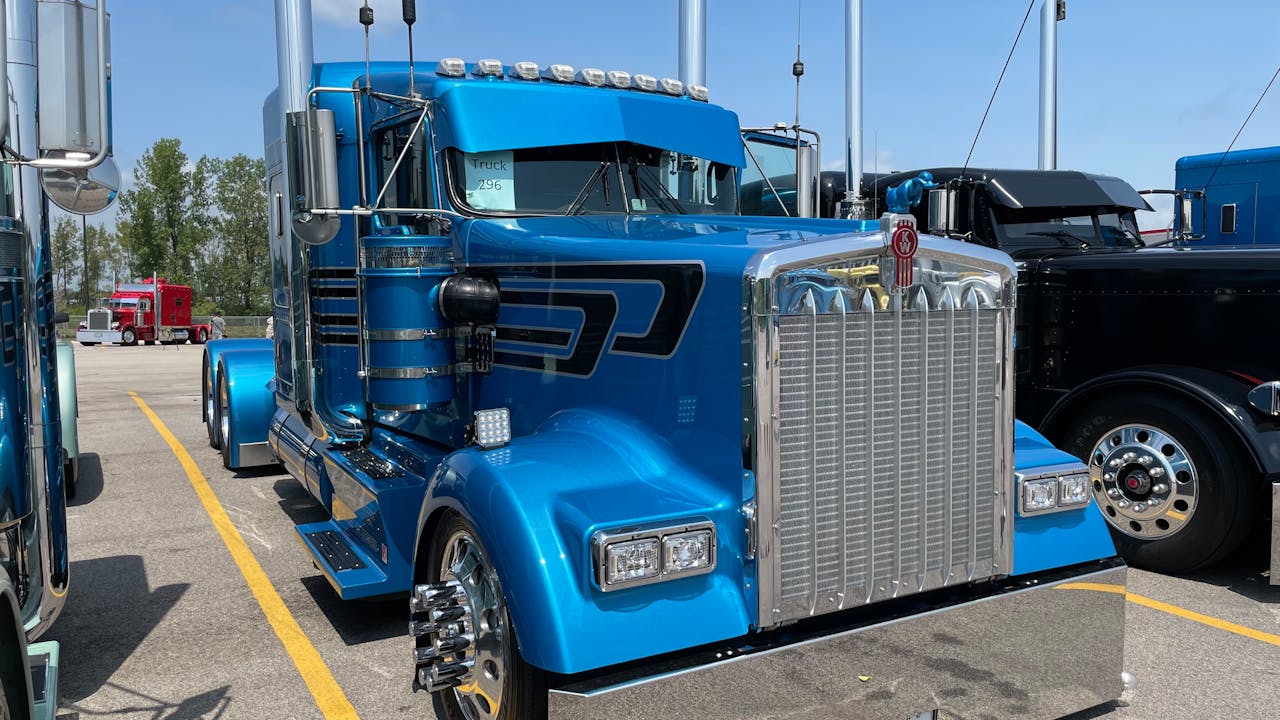 One-truck owner-operator Clayton Driskill is showing his 2018 Kenworth W900L, "That's My Job," at the show.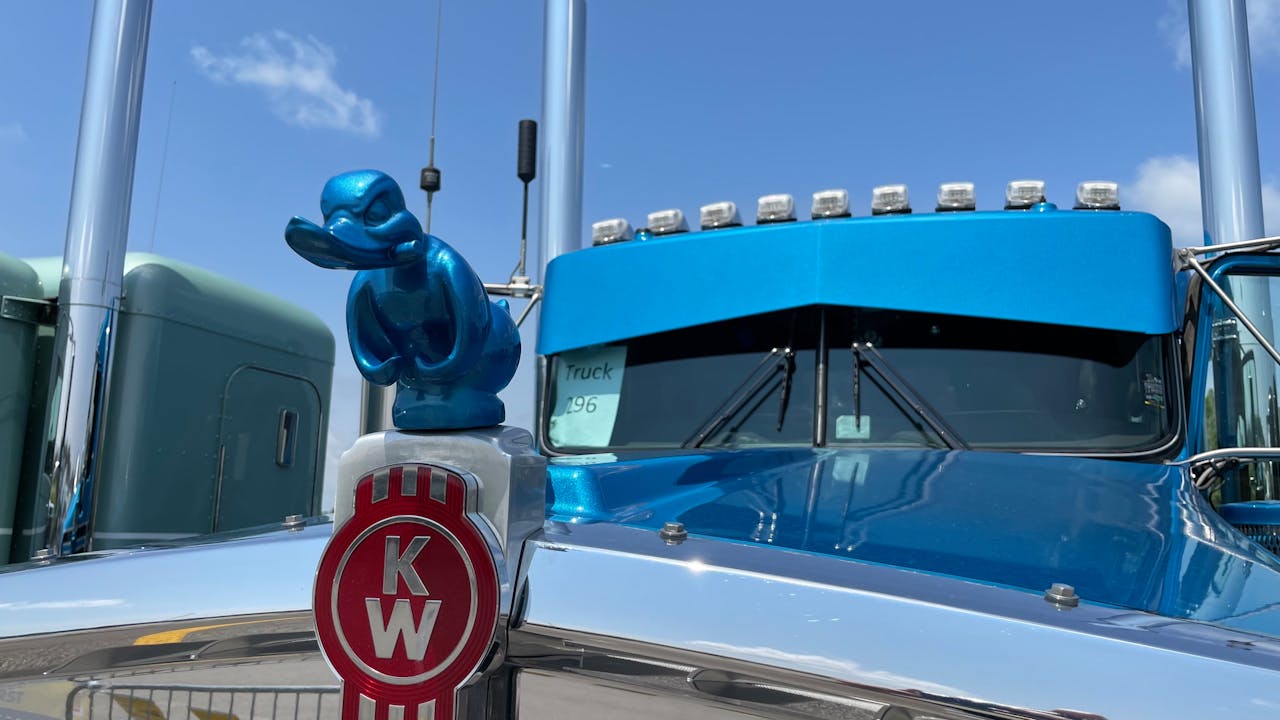 And don't miss this nod to "Convoy" leading the way for Driskill.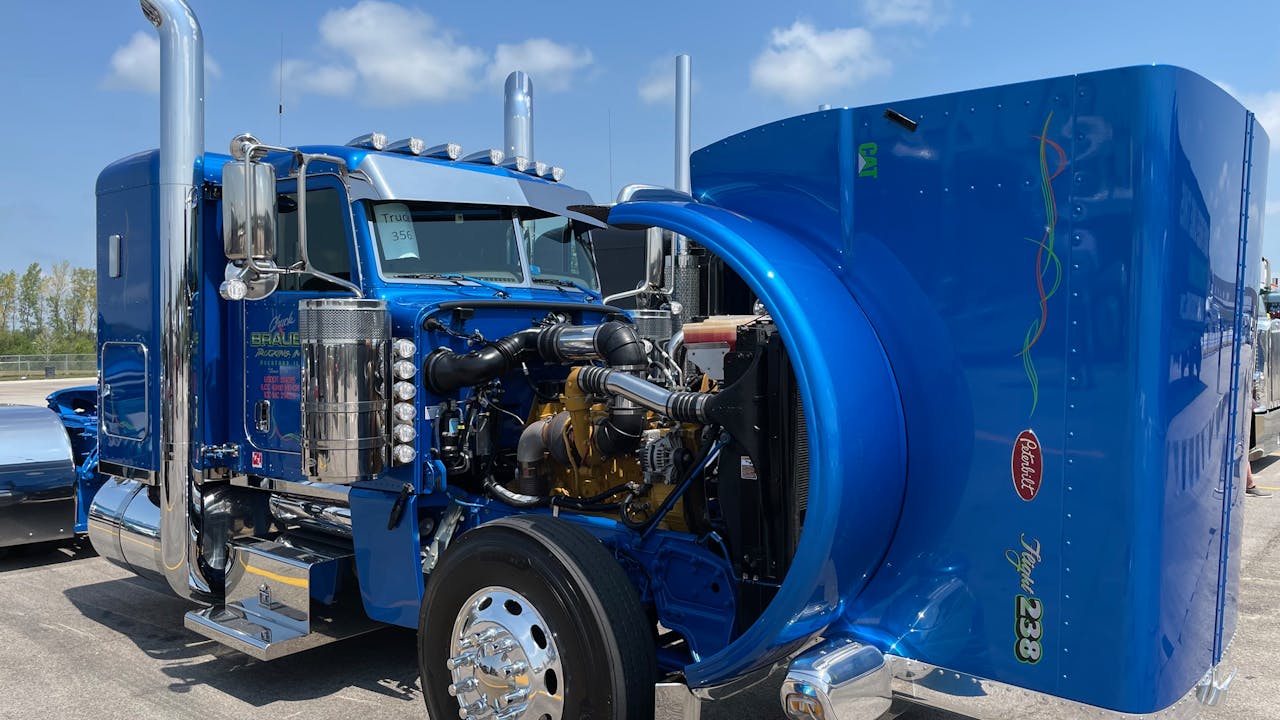 Finally, Austin Gottman drives "Family Tradition," this 2019 Peterbilt 389.