Looking for some sort of diversion in the depths of the upper-Midwest COVID wave back in October of 2020, DSD Transport small fleet owner Don Wood took this 2003 Peterbilt 379 and began to rebuild it from the bare frame to what it is today. Finishing in April, it's a fine flagship showpiece for his growing DSD Transport small fleet – 14 trucks owned, 19 owner-operators leased on.
Overdrive caught up with Wood at the 2021 Walcott Truckers Jamboree, following a big win in the rig's first show in the spring in Wildwood, Florida, at the 75 Chrome Shop.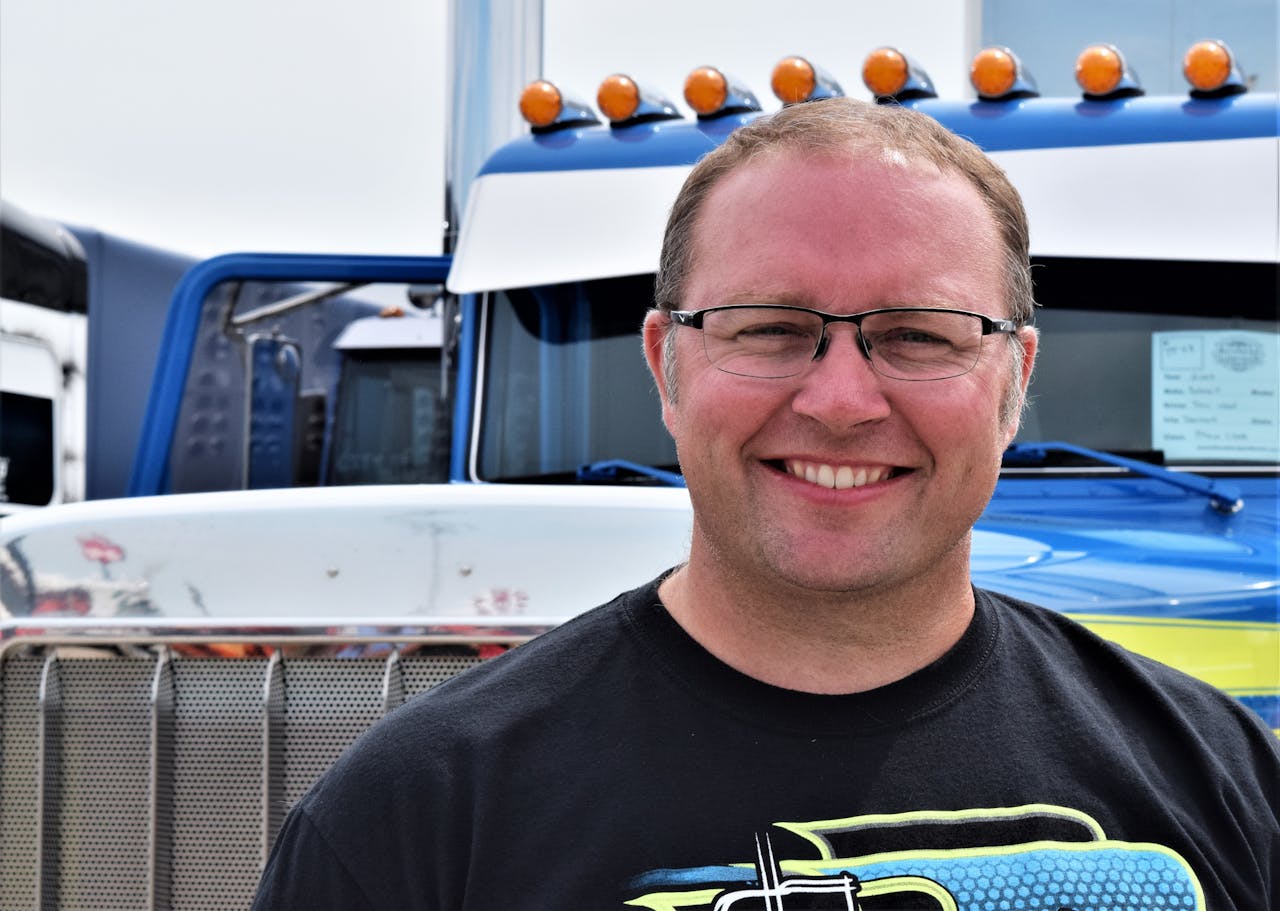 Small fleet owner Don Wood got his start trucking with authority early this century after having grown up the son of two reefer haulers.The Pete started its life as a Schneider lease-purchase truck, Wood said, before he purchased it in 2010, then removing the original stand-up sleeper to give it a custom daycab treatment. He was planning to haul more local leased to Rollin' Transport at the time – that company itself well-known for the custom-rigs mainstays of its owner, Vinnie Diorio.
Wood's style is of a piece with Diorio's in some ways, and this build is its biggest manifestation to date. It was certainly on a different order altogether from that initial daycab treatment. Wood and co. found a flattop sleeper from another 2003 in great condition out on the West Coast, then proceeded to build from the frame out in every direction. Mods range from the immaculate detailing of the 550-hp Cat motor (original), suicide doors and custom dash, clean lines in the custom paint work by TA Truck Painting and a huge amount of finish work by AmCan Truck Parts near Wood's native Denmark, Wisconsin.
It's a special rig, shown at Walcott with an equally special matching 2021 Mac flatbed and Quick Draw conestoga set-up.
At Walcott, Wood and the '03 Pete bagged a 1st in the Show Class, reserved for limited-mileage trucks, among other honors.
Catch plenty views of the rig in the video. A few stills follow, too.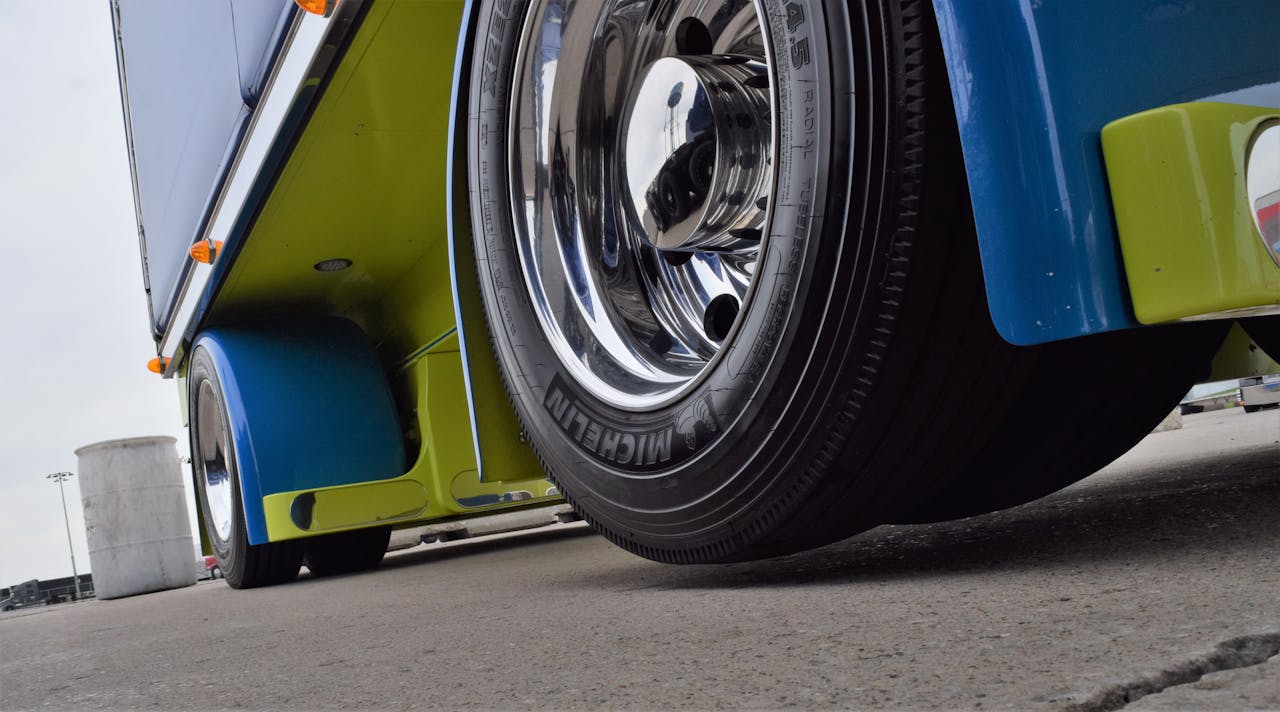 Wood put a little daylight under the front half of the spread-axle pair at the back of the 2021 Mac, illustrating the lift set-up for showgoers.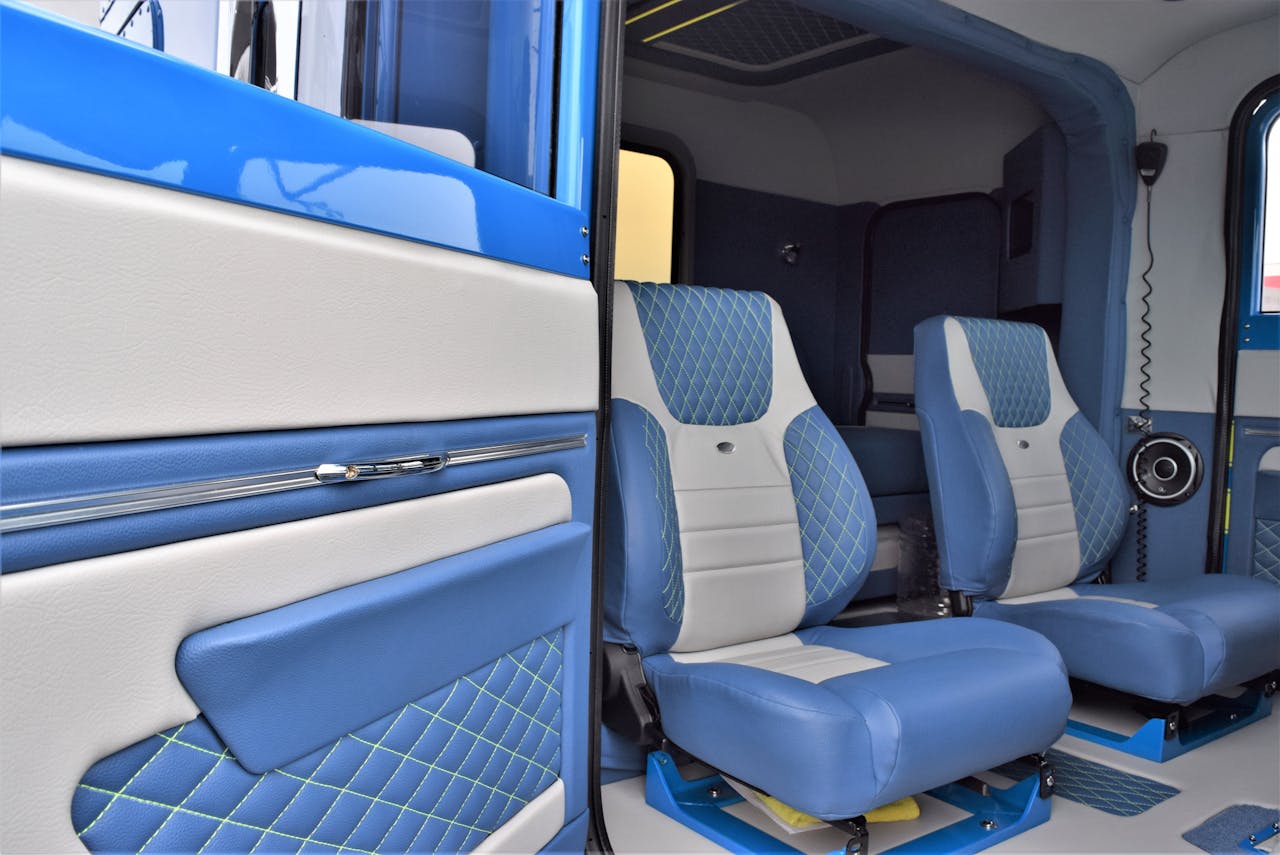 The interior of the '03 Pete is something else, immaculately conceived and executed, from the suicide doors all the way to the couch in the bunk.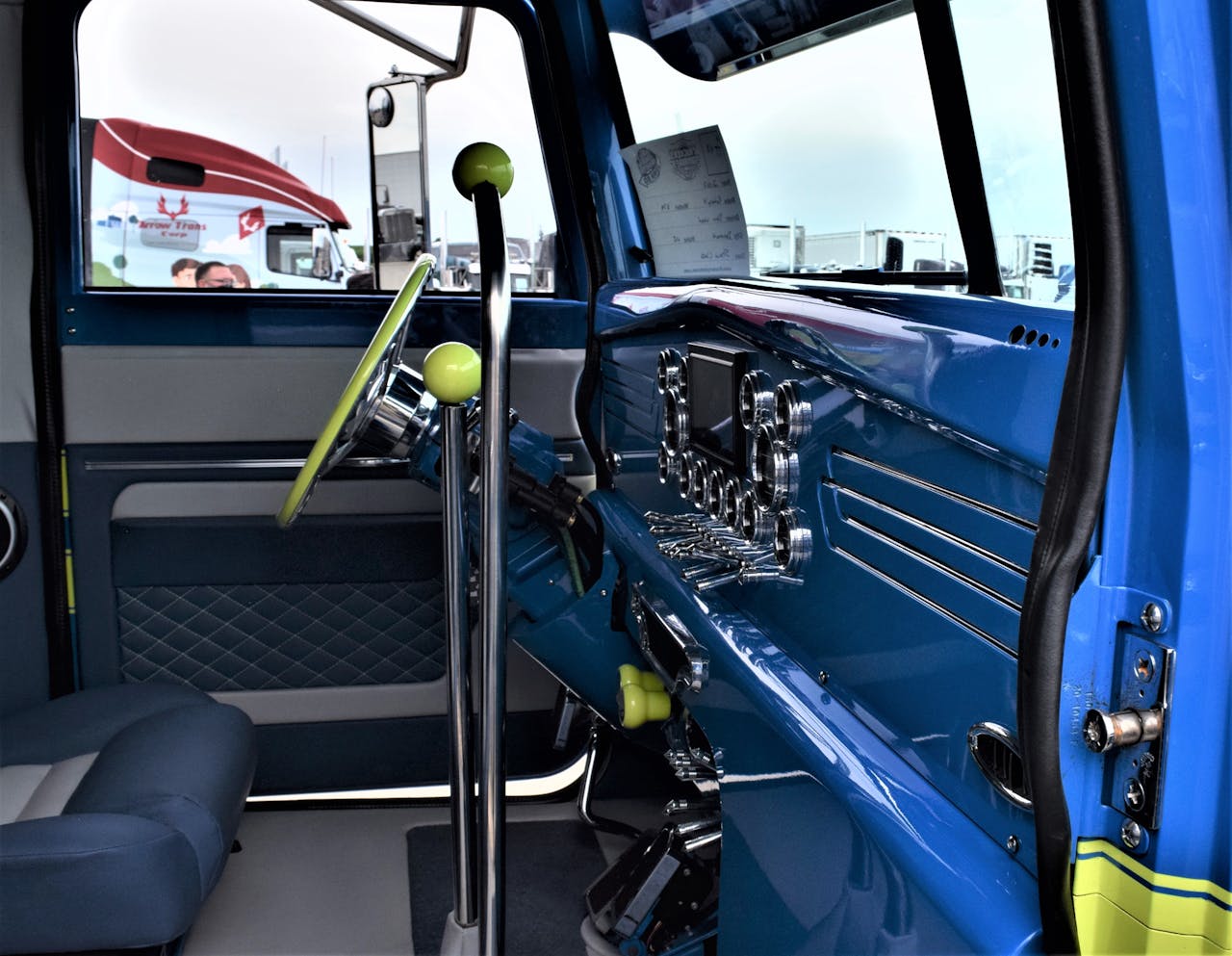 A window here on the custom dash – Wood and company built their own wiring harnesses in the course of rebuilding the unit, among other early pieces of the process when it was down to the frame.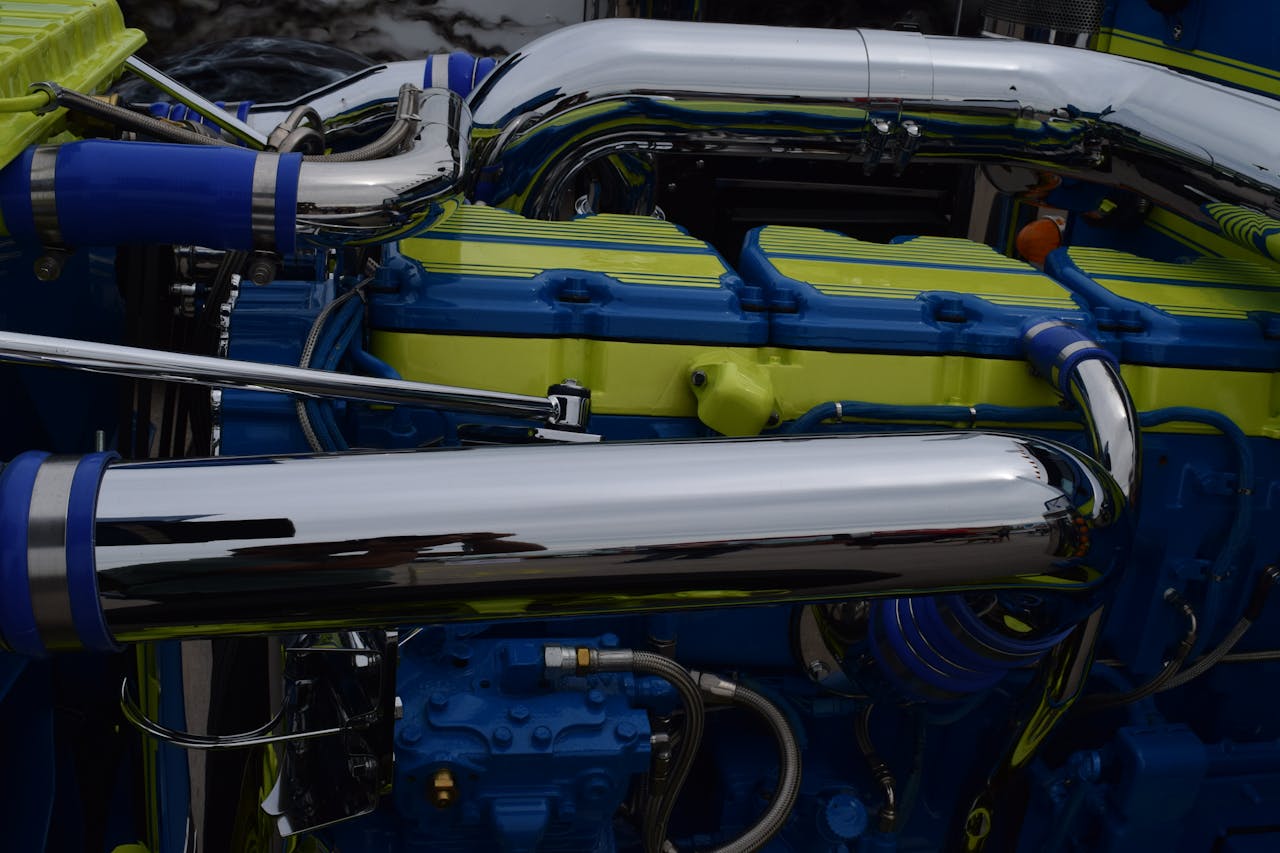 Contrasting, bold-yellow striping extends from the body around the firewall an even then to the top of the Cat motor, shown here.