The Kid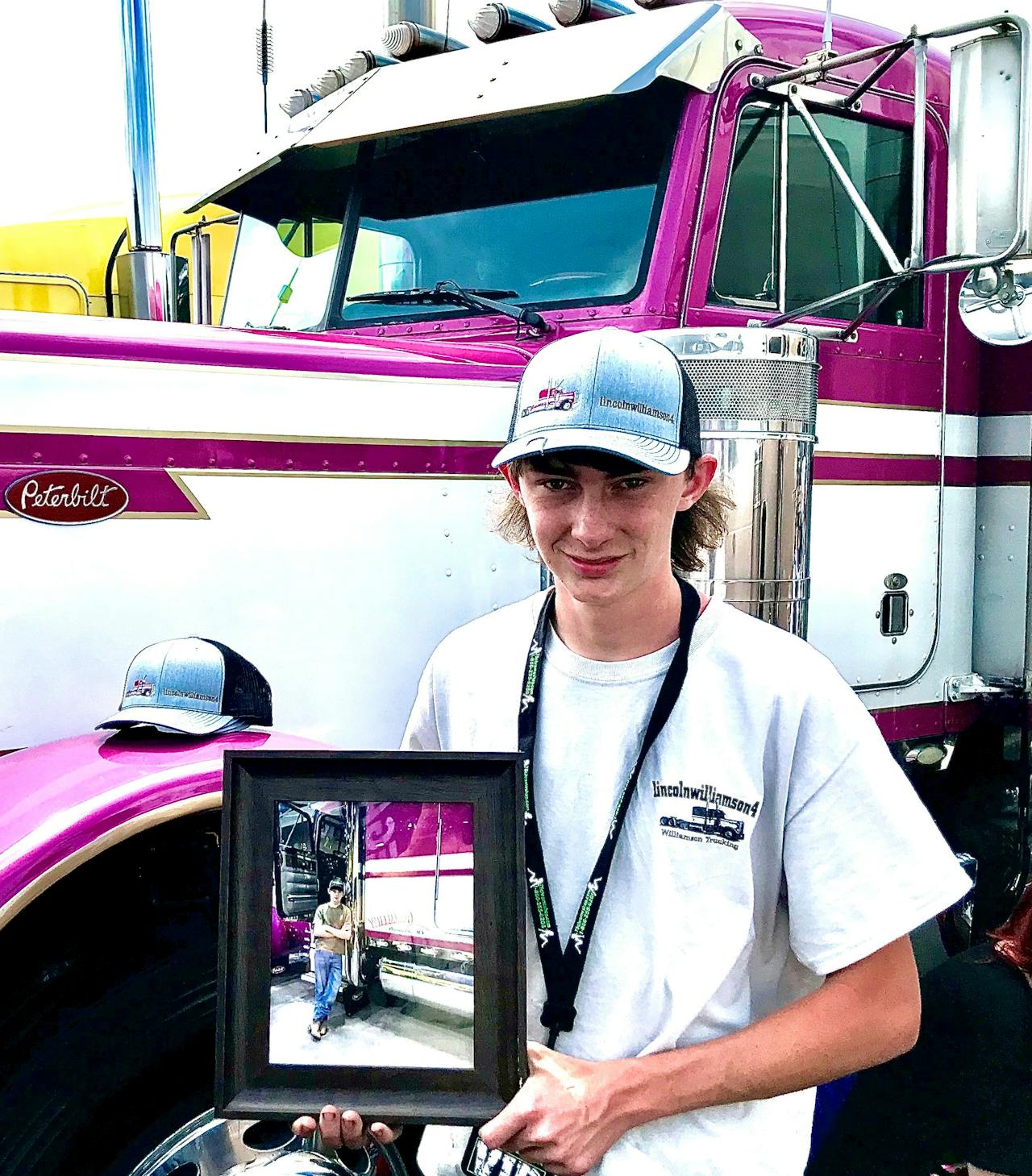 The son, grandson and great-grandson of truckers, Lincoln Williamson helps his father, Elvis, on their Mississippi trucking and ranching operation.

Lincoln Williamson, fourth-generation trucker
Age :19
Home 20: Poplarville, Mississippi
Truck: 1995 379 Peterbilt, 2003 6NZ Caterpillar, Eaton 13 speed double over, 3:70 rears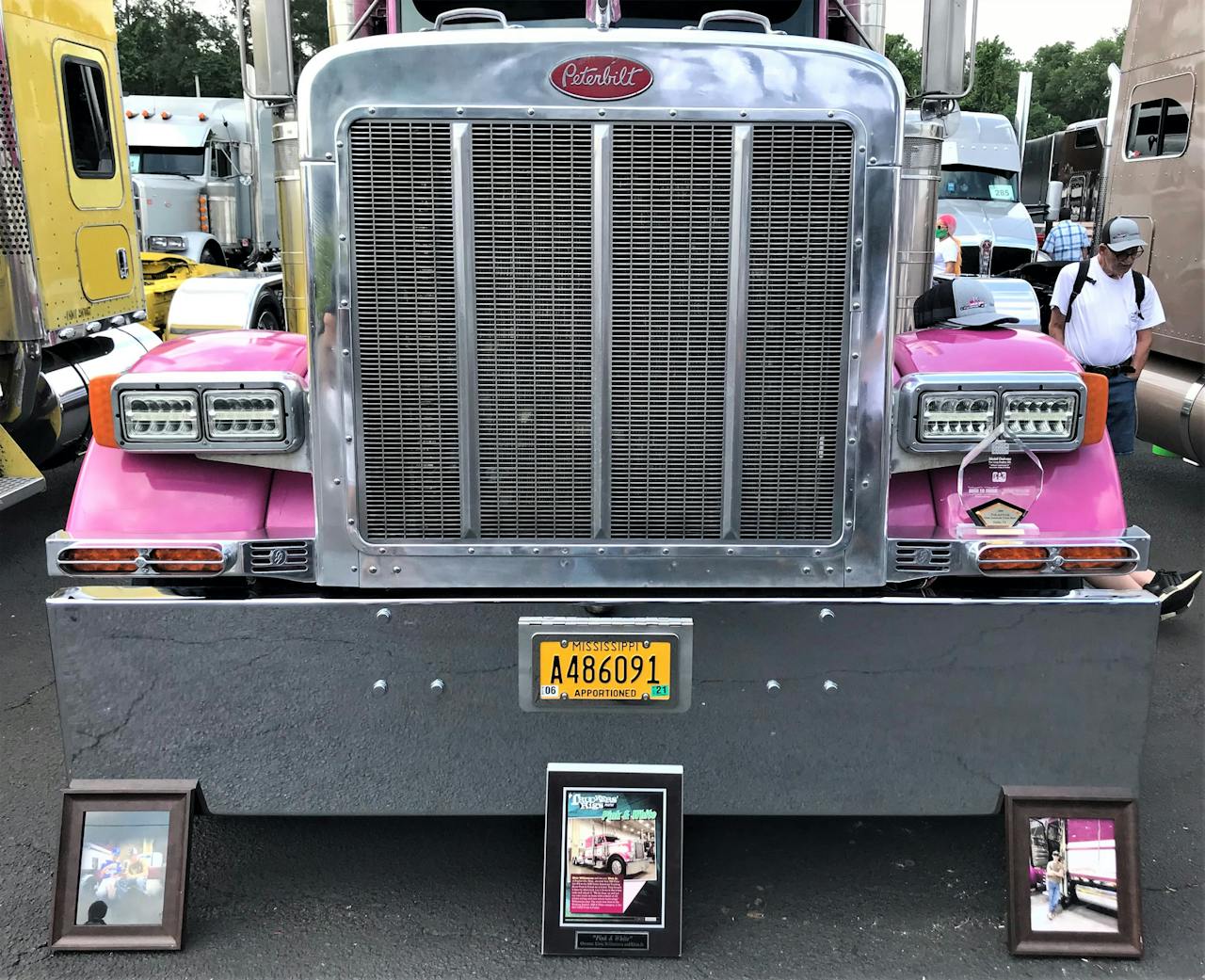 Williamson showed his 1995 Peterbilt at 75 Chrome Shop. All pictures in this story were taken April 24.

"When I was twelve, I was backing reefer trailers to the dock and loading them with pallets. I told my daddy, 'I'll never drive one of these sons of guns.'
"But when I turned 15, it just all sort of clicked. I haul Quickcrete out of Picayune. I just run Mississippi. I was blessed to have great teachers."
The Old Pro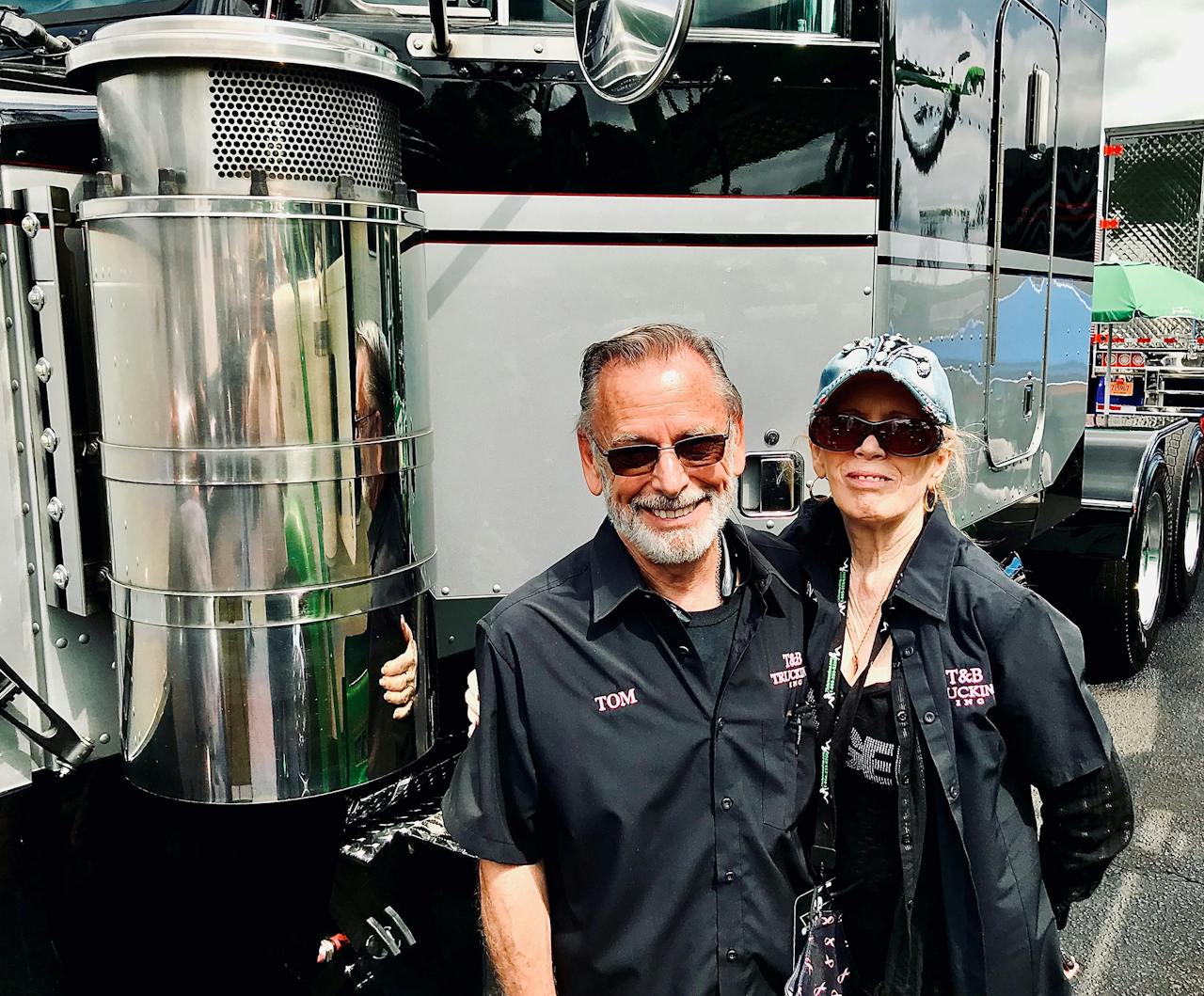 Tom and Sunny Billington

Tom Billington
Home 20: Hudson, Florida
Truck: 1995 Peterbilt 379, 550 Caterpillar, 18 speed double over, 3:55 rears
"I started with Saia in 1987. Good company. We run dry vans. Doubles. Back then, they had a lot of owner-operators. I'm the only [owner-operator] left out of Florida. I ran Valdosta out of Tampa for [them] for 20 years."
Standing next to their truck, Tom and his wife, Sunny, make a handsome couple. As I took their picture, I couldn't help but tell them so.
"That's because we love each other," Sunny explained.
Some guys have all the luck.
The Builder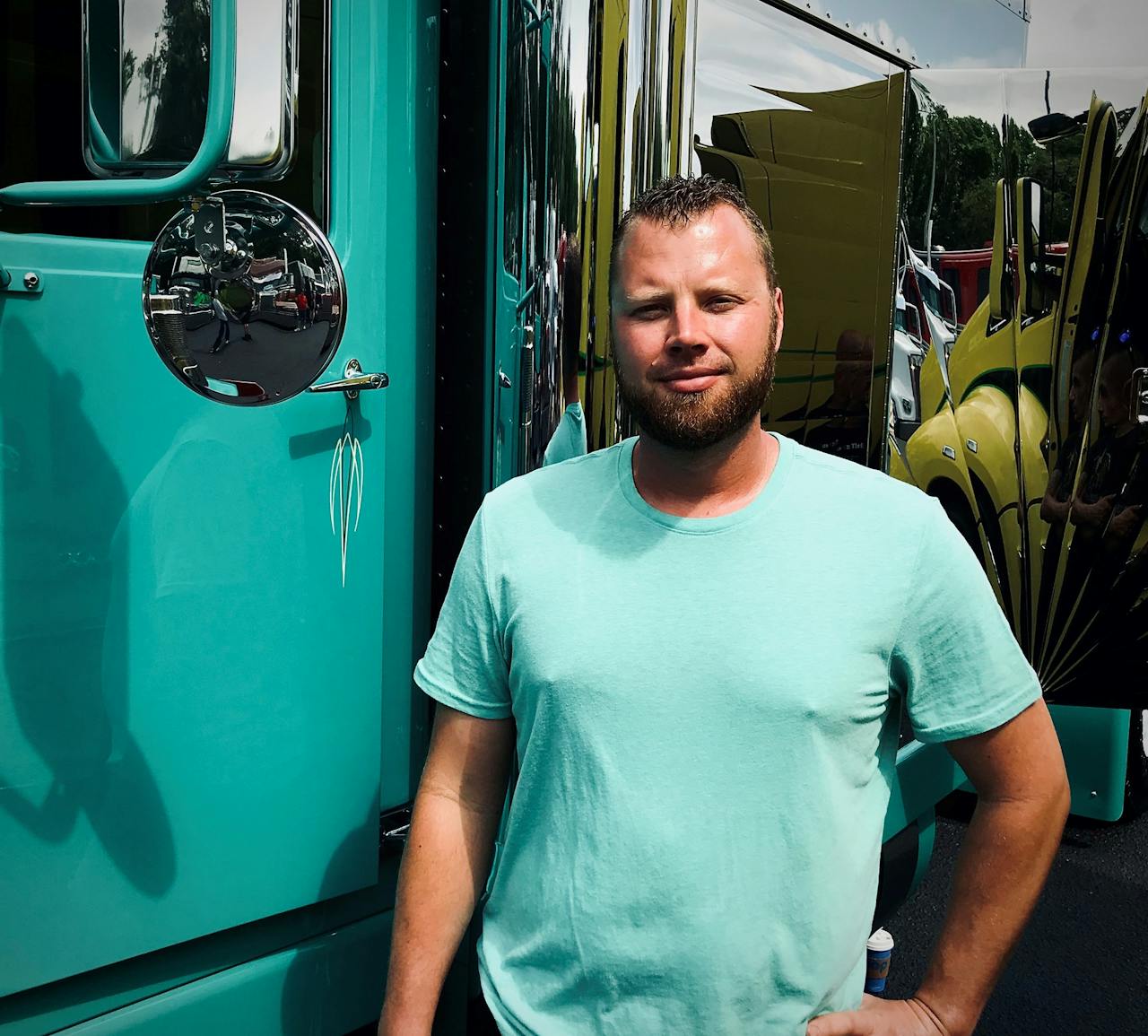 Dustin Dickerson of Thorntown, Indiana

Dustin Dickerson of Dickerson Custom Trucks
Home 20: Thorntown, Indiana
Truck: 1956 Peterbilt 351, 262 Cummins with a 5x3 transmission, custom- built for Bob Vogel
The show-stopper in Wildwood this weekend, for my eyes at least, was this stunning '56 model Pete. Sporting an aftermarket Mercury-inspired sleeper custom-made in Canada, this Key lime-colored beauty was truly a work of art.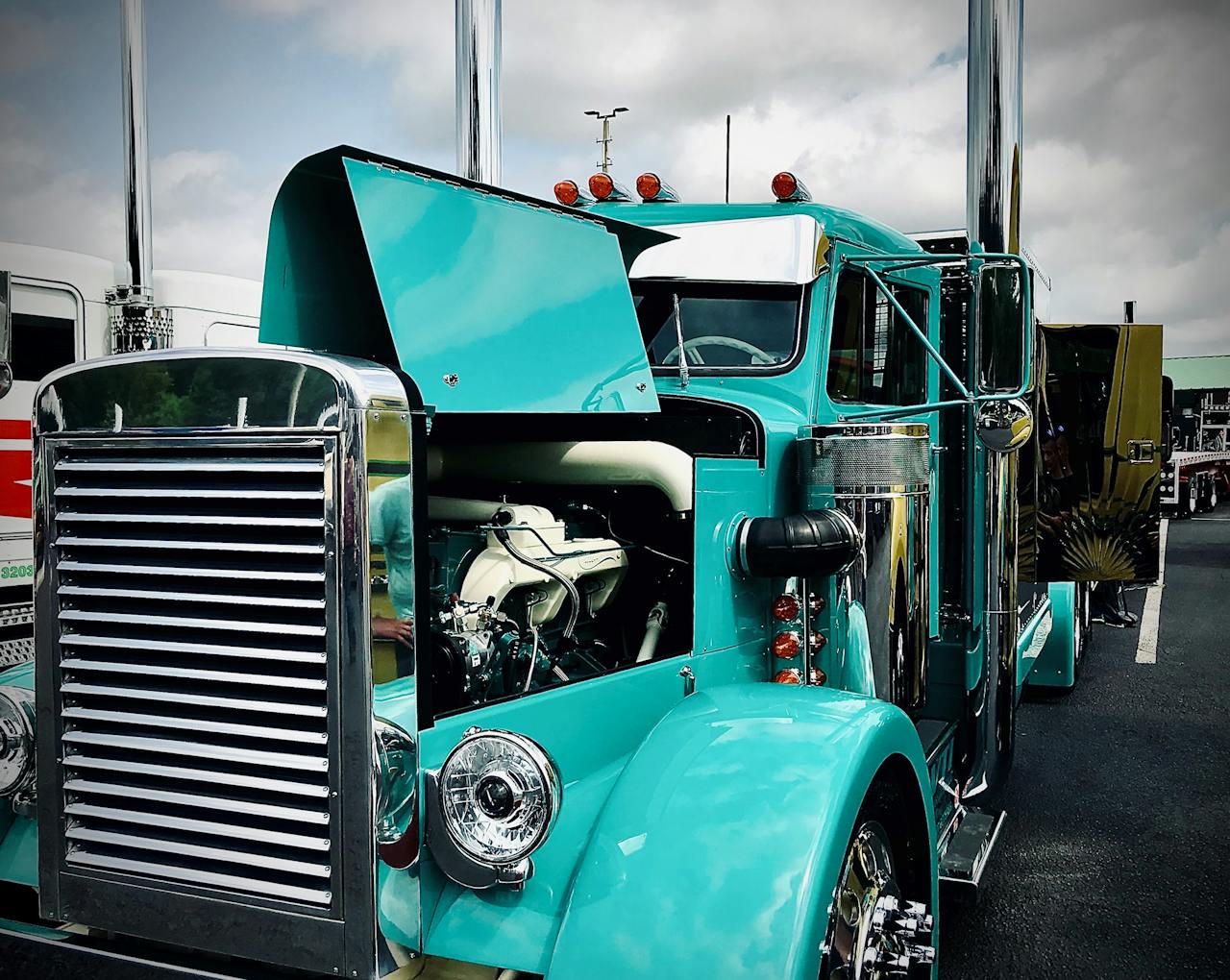 Dustin Dickerson, who builds trucks out of his Thorntown, Indiana, shop, spoke of this and other projects.
"Bob Vogel brought this to us to restore. He loves Key West. We went for that '50s Bel Air look. [The truck] has a chassis from a 2000 model 379. The motor is a 220 Cummins which was upgraded to a 262 in 1964.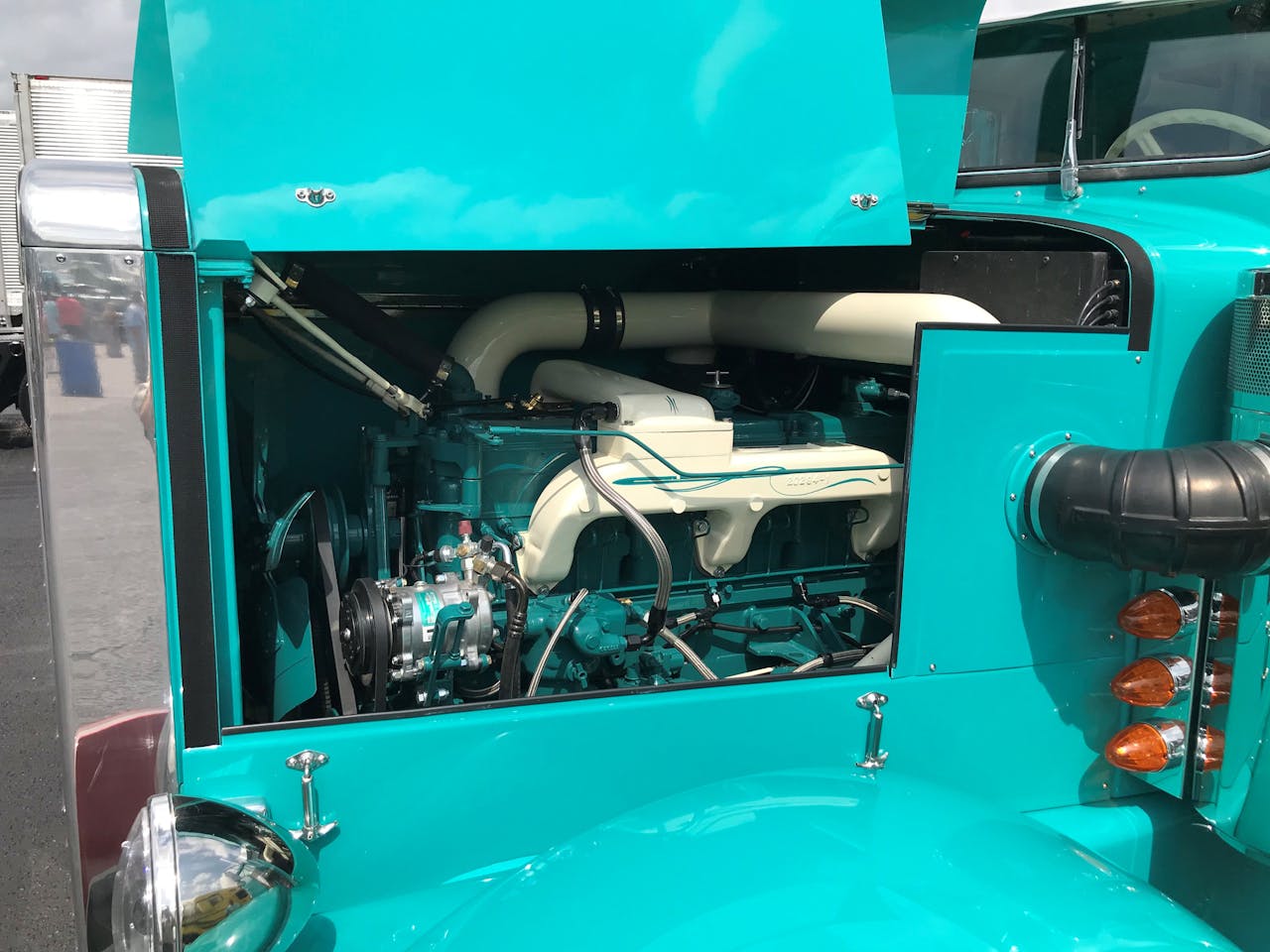 Engine colors mirror the exterior

"I've been busy at truck shows for 15 years. Last year was disappointing. We [just] went to Rantoul [in Illinois]. We [also] had a customer who bought a brand-new truck and trailer that he wanted us to customize. He wanted to do Louisville just one time in his life. Then it didn't happen. Now that truck's out working. They're never the same after you work them."
I could have spent five hours just gawking at this Pete and talking to the gentleman. But my clock was ticking, and I had to head North.
Shortly before leaving, I saw some old friends -- Robert Palm of Truckers Final Mile, as well as Misty and Tony Justice.
Making the hike back to the Pilot on the East side of the interstate, I was amazed at how jubilant I was just to have talked to people face to face again. It had been a long 14 months. Tony asked me to stick around and join him onstage. I had to beg off. Damn those ELDs.
Walking away was like leaving family. No worries. I would be my normal cantankerous old trucker self soon enough. Just as I made it past the Jersey barricades separating the 75 Chrome Shop and the Pilot West, a young man in a stretched-out red Pete called out, "Are you Long Haul Paul?"
I talked some more for good measure.
Read all the entries in Long Haul Paul Marhoefer's Faces of the Road series via this link.
And here's a big congrats to the People's Choice and Prime Shine Trophy winners at Wildwood this weekend. The following photos courtesy of 75 Chrome Shop. Find more at their Facebook page.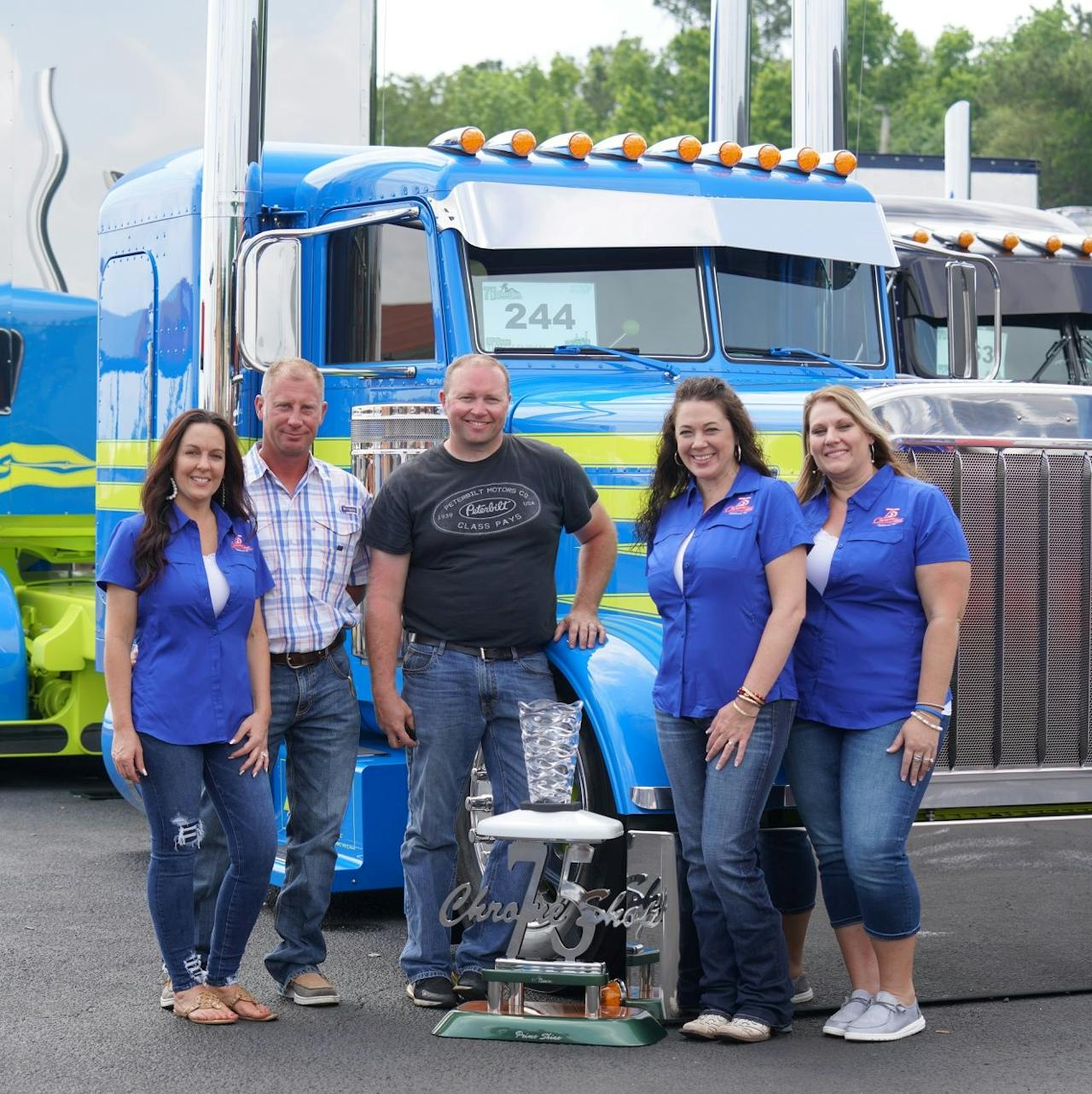 Don Wood of DSD Transport won the Prime Shine Trophy with his rig.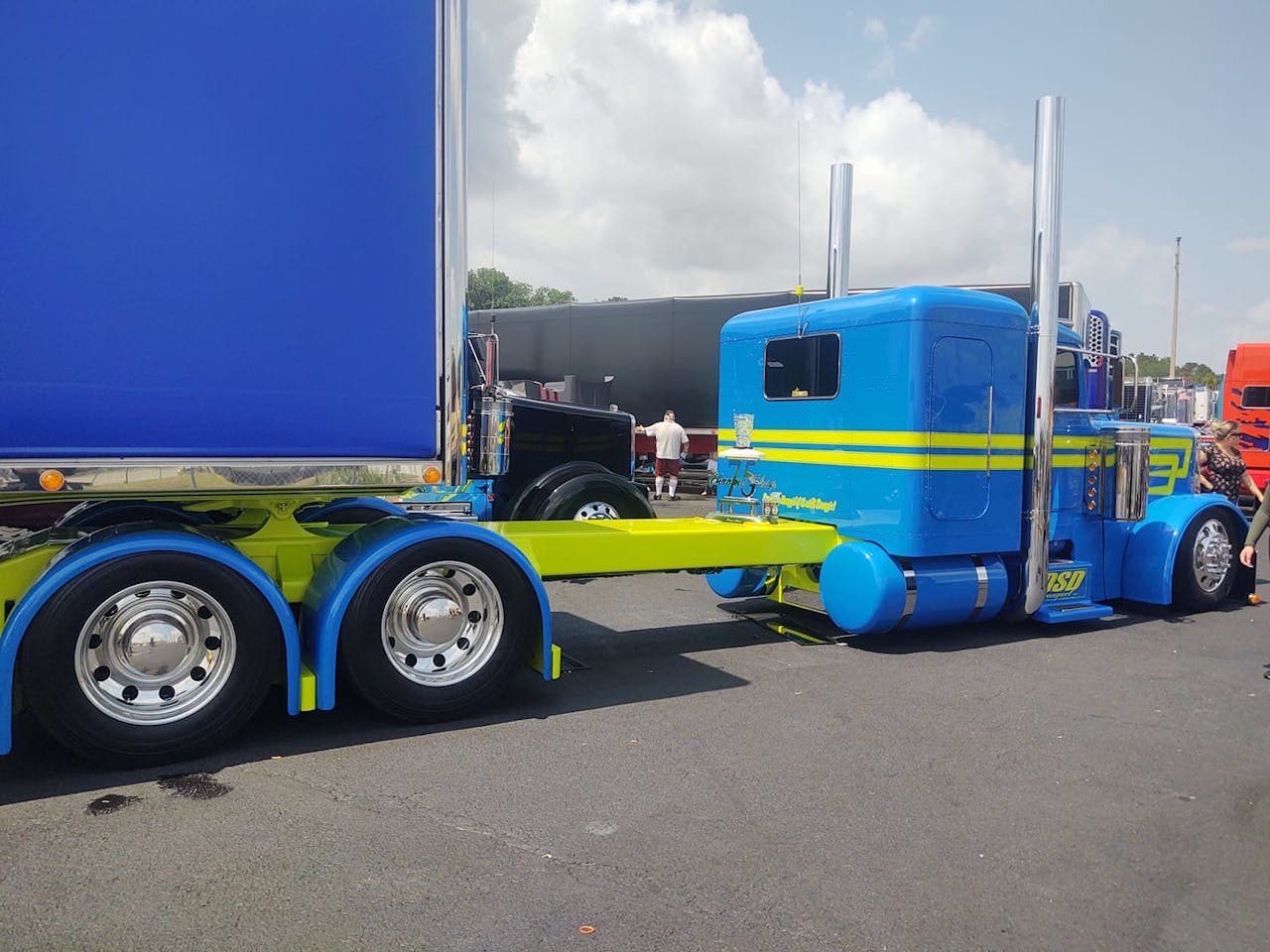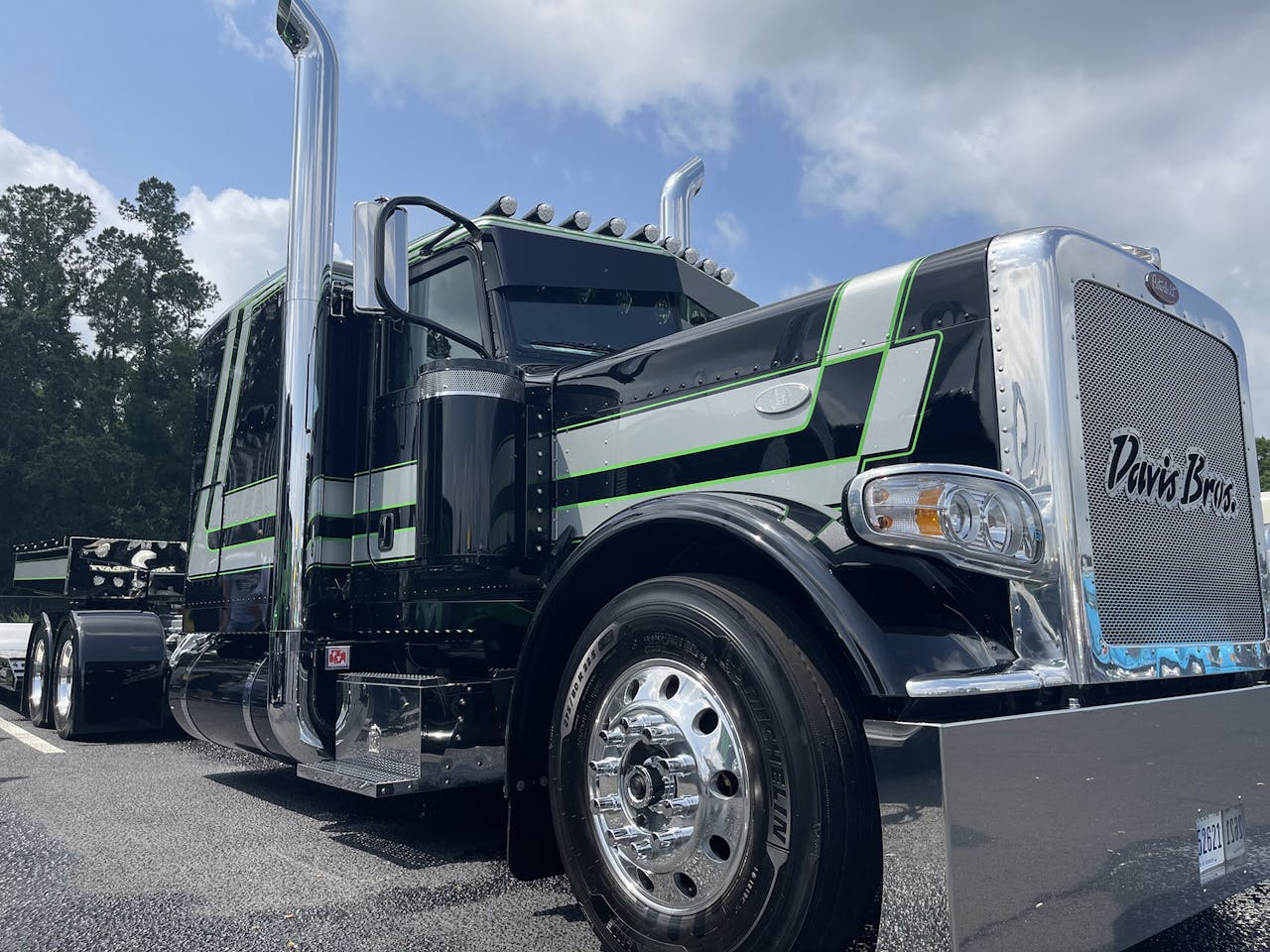 Davis Brothers Designs won People's Choice with this Pete.