Kate Whiting, an owner and operator of KW Pony Express out of Chetek, Wisconsin, bought this pristine 1973 Kenworth W900A in 2016, a year after she saw it in a driveway along her route.
She showed the truck at the 2022 Mid-America Trucking Show in Louisville, Kentucky, where it placed first in the Paint & Graphics category for working bobtails.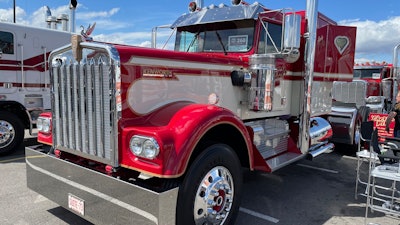 According to Whiting, it took about a year to convince the owner, who was in his 80s and retired, to sell her the truck. Eventually, though, he did.
The rig was originally a daycab, and for the first couple years of ownership, Whiting entered it in a truck shows locally around Wisconsin, as well as some truck pulls where she was able to show off the power of the rig's Caterpillar 3408.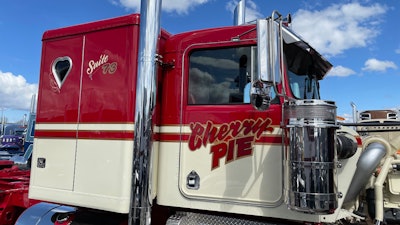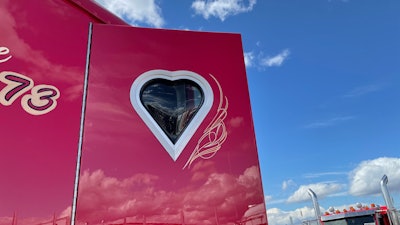 "It's been quite a dream come true for me" to own and rebuild the truck, Whiting said.
The rig got its "Cherry Pie" moniker after Whiting started buffing out the paint and found it to be a bright cherry red. Her son walked by during the process and said the truck "looks like cherry pie."
Whiting's journey to becoming an owner-operator wasn't necessarily a traditional one.
"I attended my first truck show eight years ago," she said. "I was never into trucking; I was a health coach. I went to a truck show and fell in love with the people and fell in love with these trucks. I couldn't believe the amount of personality these trucks were carrying, and the people -- it was really a great experience."
After continuing to work for a while with truck drivers as a health coach, she decided she wanted to be more involved in the industry and got her CDL. She started her own business, KW Pony Express, hauling furniture from manufacturers to stores locally around Wisconsin, which she still does today.