Gary Jones, owner of Lawson, Missouri-based SPB Trucking, showed this pristine 1984 Peterbilt 362 cabover, "Wasting Money," at the PKY Truck Beauty Championship as part of the 2022 Mid-America Trucking Show in March.
The customizations on the truck were done by Sweet Springs, Missouri-based Peasterbilt Customs. In the video above, Peasterbilt Customs owner Charley Peaster walks through the build process of the classic COE.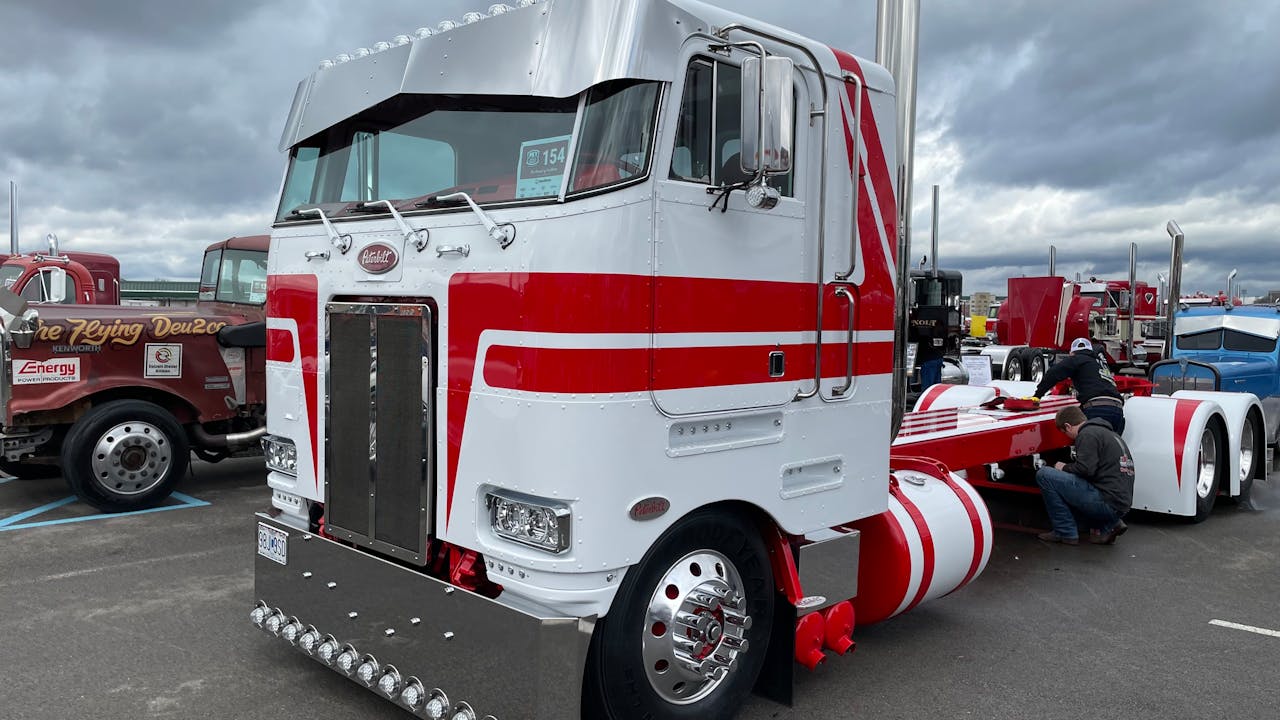 Peasterbilt Customs did a frame-up rebuild on this 1984 Peterbilt 362 for Gary Jones, owner of SPB Trucking. Everything from the paint to the interior to the brackets and more were customized on the rig.

The rig started out as a single-axle, but Peaster stretched the frame and added the second rear axle during the build. Most of the custom touches were built by Peasterbilt, aside from some of the larger items. The front bumper and visor came from RoadWorks, but Peasterbilt made the brackets in their style. The stacks come from American Eagle Exhaust.
Peaster said the truck had been sitting for a number of years in Lodi, California, before they brought it in for the frame-up rebuild. Peasterbilt did all the paint work, including the striping.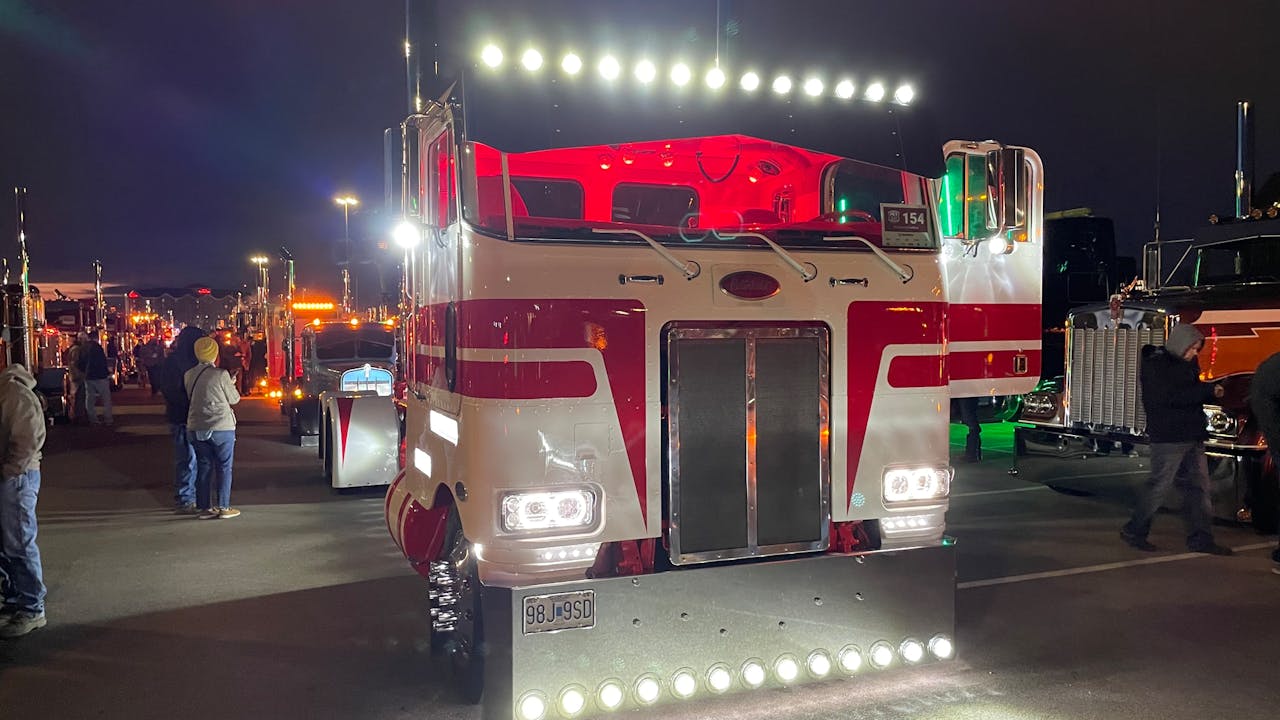 The truck features plenty of lights, both inside and out, that make it hard to miss at night. The lights also swap to amber during the day.

Among the unique touches on the rig include the custom-built battery box and steps that also serve as mudflap hangers.
"It was a fun build," Peaster said. "We haven't built a lot of cabovers, but we pretty much built this one from start to finish."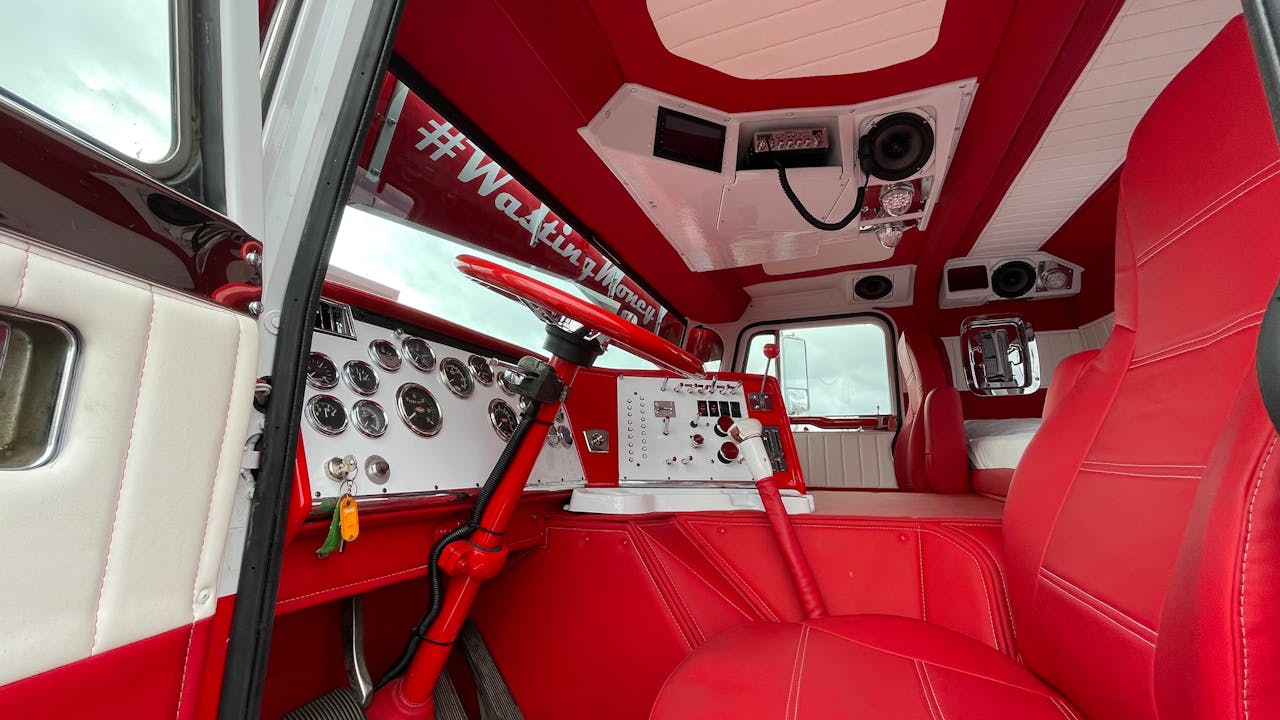 The interior of the truck was also done by Peasterbilt. They swapped out the soft dash for a fiberglass dash so it could be painted, among many other custom touches. Charley Peaster's wife, Evonne, does the upholstery work for the company.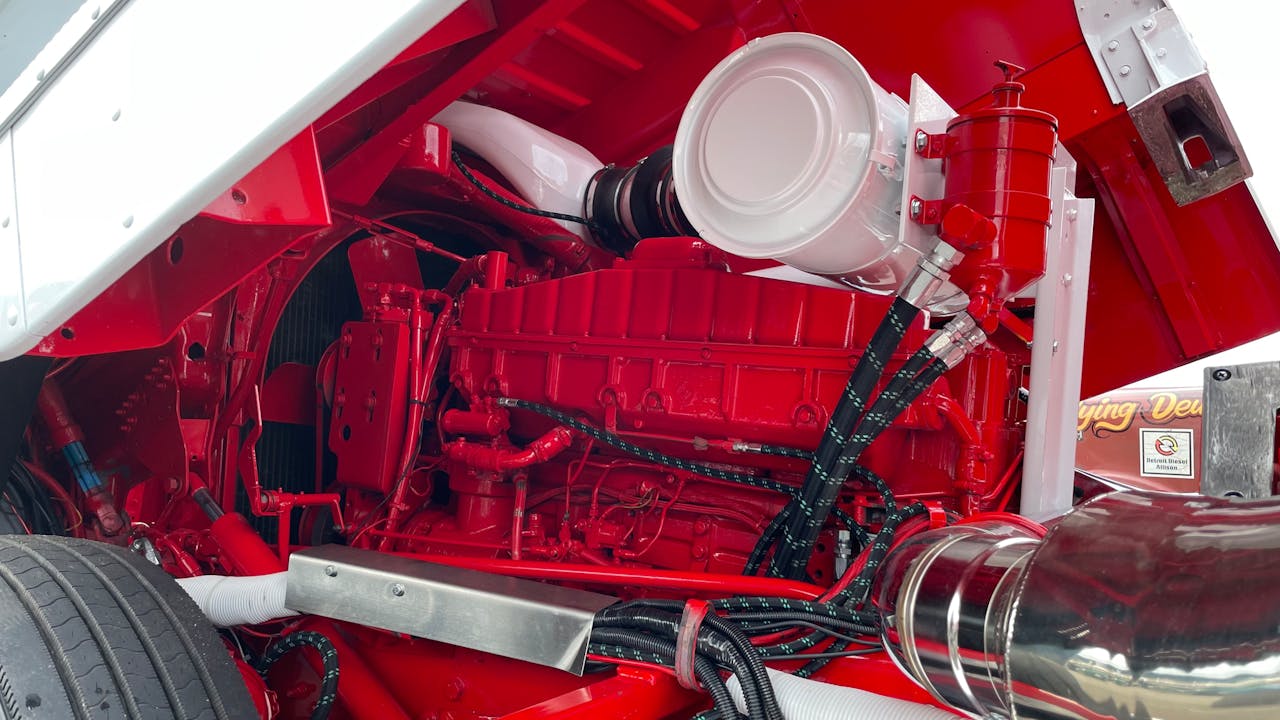 Charley Peaster said Peasterbilt Customs usually doesn't do much motor work, but they painted the engine of this 362.