Lawson, Missouri-based Gary Jones, owner of SPB Trucking, showed this standout 1991 Peterbilt 379 in the PKY Truck Beauty Championship as part of the Mid-America Trucking Show in March.
The rig is nicknamed "Not Daddy's Money" as a nod to small-fleet owner Jones' trucking success through the years.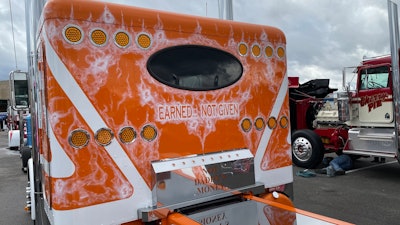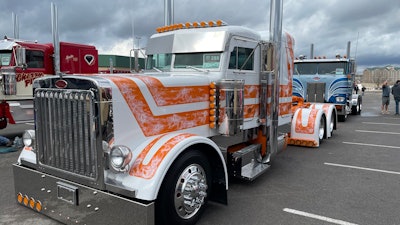 In the video above, Peaster talks through much of the build process. The truck was in pretty rough shape when he bought it out of California, he said. Jones then came to them with a lot of ideas for the truck, and "we worked together with Gary to fulfill what he wanted to build in his mind. We try really hard to satisfy that. It's hard to sometimes create everything a person dreams up, but this was his creation, and we kind of performed it for him."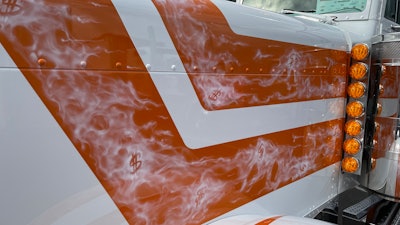 Peaster said about 90% of the truck was built in his shop and the other 10% -- including the airbrush work and the upholstery on the interior -- was done by other companies.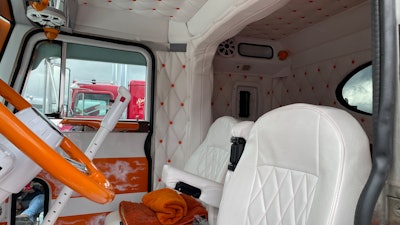 Peasterbilt likewise added custom fuel tanks with the filler cap in the back instead of on the side, rear T-bar, deck plate and much more.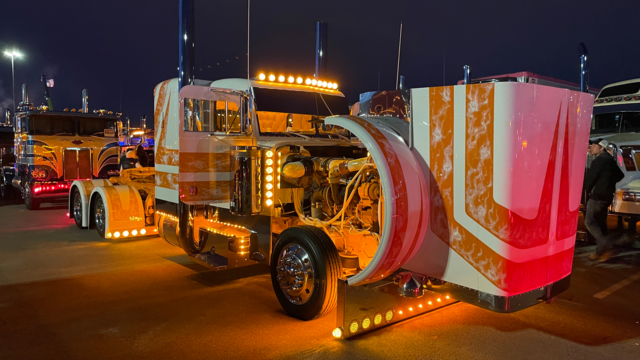 Keeping up with its orange and white scheme, the truck features orange underglow lights, orange interior lights and more.