Transcript
Grantsville, Maryland-based owner-operator Thomas Menges showed this classic beauty at the 2023 Mid-America Trucking Show in Louisville, Kentucky, in March.
Menges, owner of Thomas W. Menges Trucking, Inc., has been in business since 1973 and hauls mostly general freight. At one time in his career, he had as many as 15 trucks in the fleet. Today, he's down to one road tractor and three snow plows that he operates.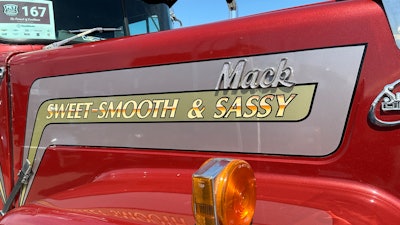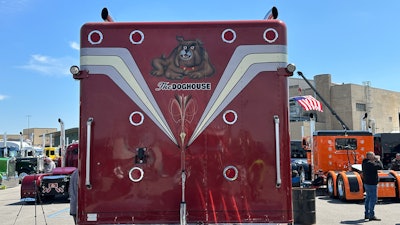 The 1986 Mack Super-Liner is still mostly original, including the paint and the 500-hp Mack V8 under the hood. Most of the changes Menges has made to it are with the lights and interior. Menges estimates that the truck only has about 400,000 original miles on it.
He bought it in April 2022, after it had been parked "in the weeds" for 11 years. He's been familiar with the truck since it was new and said the original owner took it to Mack truck shows for about seven years before he parked it.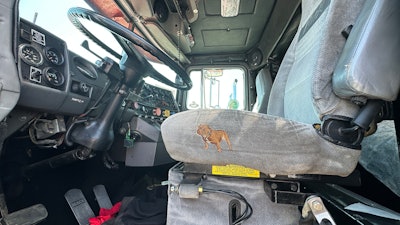 When the original owner passed, his son took ownership of the Mack. Menges said the son ran it for a short period of time before he parked it -- the IFTA sticker was from 2011 when Menges bought it.
The trip from Maryland to Louisville for MATS was the first Menges has made in the antique Mack, but he plans to work it part-time pulling a step deck and taking it to other truck shows.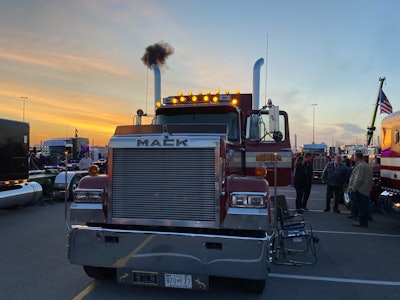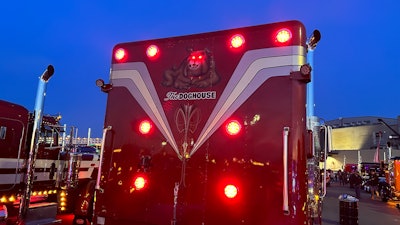 ---
Catch plenty more views of the Mack in the video up top. For custom-equipment features delivered to your email inbox, subscribe to Overdrive's weekly Custom Rigs newsletter via this link.
Transcript
Thomas Menges: My name's Thomas Menges. My business is Thomas W. Menges Trucking, Incorporated. I'm out of Grantsville, Maryland. The truck, it's a 1986 Mack Super-Liner with a 500 V8, 12-speed Mack transmission. Mack rear ends with a Canadians Neway Air Ride.
I've known this truck ever since it was new. The gentleman that bought it, I knew him and hauled for the people. Well, the gentleman that bought it, he had bought it originally. He did Mack truck shows for about seven years with this truck, and then they had just kind of parked the truck for a while, and then the gentleman had died that owned the truck and it'd just sit around and his son ended up with it. And I got to talking to him one day and he decided to let me have it. So I towed it home and started working on it.
The paint on it and everything's all original on this truck. All I did was change some lights and we replaced the interior of it. Everything else is the way it was bought new, it was built in Canada. We redid the ceiling, the interior, and then in the sleeper we had to tear all it out because of working on the lights. So we redid the upholstery in it.
This truck was sitting for 11 years in the weeds, and yeah, it wasn't inside. And the chrome and everything on it amazes me, and the way the doors and everything work is just so perfect. It's just amazing. You don't find the doors opening like that very often.
I mean, listen to the sound on this truck on the door. I mean, it sounds as solid as a car. It's things like that that amaze me how well-kept the truck was. Even though it sit outside, it's just something else.