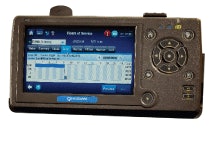 Omnitracs sell-off
The Qualcomm company in the late 1980s "pioneered the use of commercial vehicle telematics with the introduction of the first mobile information system for transportation and logistics," said company executive vice president Derek Aberle attendant to news Friday, Aug. 23, that the company had sold off its Omnitracs business unit, including its electronic on-board recorder solutions. 
Put another way, as was noted by more than one attendee of the Great American Trucking Show last week, "Qualcomm getting out of the electronic logging device business is like Kleenex no longer making, well, Kleenex." 
The Vista Equity Partners private-equity group acquired Omnitracs for $800 million in cash, reports Overdrive sister fleet publication CCJ. Click through this link for the full story.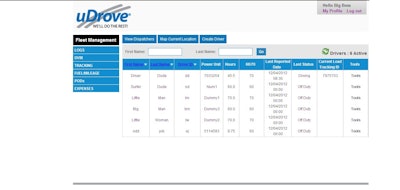 uDrove electronic logging device
Reporting from the Great American Trucking Show August 23, Overdrive's James Jaillet shared news of the uDrove Pro hardware module and uDrove Prime phone/tablet app, also in CCJ. Together, the two offerings make up the company's new electronic logging device/EOBR solution. "The uDrove Pro … is a 'plug and play' device that takes roughly five minutes to install" via connection to the truck's data port to the ECM, wrote Jaillet, and the Prime app "allows drivers to set their duty status by touching a button and warns drivers when they're close to running out of hours," among other business-management fuctionality associated with the uDrove product's app to date. For more on the device, follow this link for Jaillet's story.