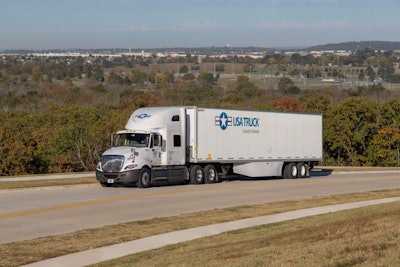 Owner-operators contracted to USA Truck (No. 68 on the CCJ Top 250) will now be able to purchase KeepTruckin electronic logging devices at a 20 percent discount through a new partnership between the two companies.
"Owner-operators and small carriers are the lifeblood of our business. We have partnered with KeepTruckin to help these carriers thrive in a post-ELD mandate environment," said Jim A. Craig, USA Truck EVP, Chief Commercial Officer and President of USAT Logistics.
KeepTruckin is a bring-your-own-device (BYOD) ELD that connects a driver's smartphone or tablet to a "black box" hooked to the truck's ECM.