The Linxup provider of GPS fleet management tools and asset trackers has registered and self-certified its electronic logging devices (ELDs) with the Federal Motor Carrier Safety Administration. To comply with the ELD mandate long-term, carriers must use a device included on FMCSA's registry of self-certified devices. Linxup ELDs are dedicated-unit devices that serve to allow drivers to keep track of hours of service (HOS) compliance, provide quick access to reports for roadside inspections and alert drivers and fleet managers of critical violations.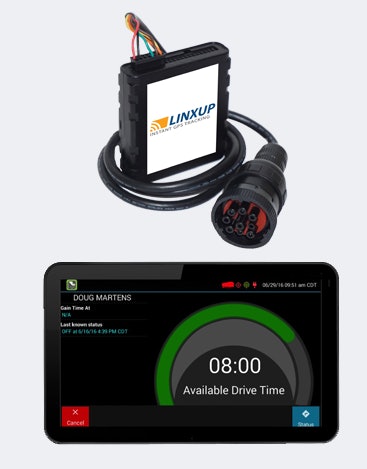 With Linxup ELD, fleet managers can also track vehicle maintenance and time spent idling. Linxup's GPS fleet tracking devices monitor fleet performance through direction and speed, time since last GPS report, current address of vehicle or equipment, and nearest driver to location. Customers can combine ELD and GPS services on one convenient bill, with dedicated devices and data plans for each service.
Find more information on pricing via Overdrive's quick-glance ELD comparison chart (below) or this link to Linxup's website.