Trucking news and briefs for Friday, Sept. 22, 2023:
FMCSA reinstates KSK ELD
Just over a week after revoking the ELD certification of the KSK ELD, the Federal Motor Carrier Safety Administration has reinstated the device to its list of registered devices.
Motor carriers and drivers who had used the KSK ELD device are now permitted to continue its use. FMCSA did not provide any details as to why the device was revoked initially, nor why it was reinstated within days.
At the time of the revocation, FMCSA said the device, along with the Falcon ELD, did not meet the minimum requirements established in 49 CFR part 395, subpart B, appendix A (functional specifications for ELDs).
KSK ELD that day told Overdrive that FMCSA's revocation was a "mistake."
[Related: Why FMCSA keeps revoking ELDs, and how to tell if yours is next]
Love's opens new Arkansas location
Love's Travel Stops this week opened a second location in Prescott, Arkansas, off Interstate 30 at 2005 Highway 19 North.
The location features 84 truck parking spaces and will feature the company's fourth truck wash, a newer amenity Love's started adding earlier this year.
"We're excited to open our second location in Prescott and add more amenities to help get customers back on the road quickly," said Shane Wharton, president of Love's. "This location will have ample parking, a Speedco and truck wash for professional drivers and all the amenities customers enjoy like fresh food, clean restrooms and friendly faces."
The location will also include a Bojangles restaurant opening Sept. 25, Speedco opening Oct. 20, truck wash opening Oct. 2, eight diesel bays, seven showers and more.
Driver recognized for helping fellow truckers after truck blow-overs
Kevin Maher, a truck driver out of Surprise, Arizona, has been named a Highway Angel by the Truckload Carriers Association for stopping to help three separate truckers when their tractor-trailers blew over in a rain and hail storm, trapping the drivers. Maher drives for ABF Freight out of Fort Smith, Arkansas.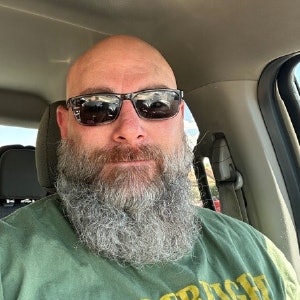 On July 27 around 4:20 p.m. in New Hope, Arizona, Maher was stuck in a storm on I-10. The traffic had come to a complete stop due to how bad the weather was, and Maher said that he could feel his tractor-trailer start to move and knew it was about to flip, so he maneuvered in a way to help stop this from happening.
"The winds and hail were enough to blow all the trucks over," he said of the other trucks. "As soon as the winds subsided enough, I jumped out to check the tractor-trailer in front of me."
Maher was able to kick out the truck's windshield and get the trapped driver out. He then drove a bit further down the road to another truck on its side.
"I jumped out and (the other truck driver) was pushing on his windshield trying to get out," Maher said.
He was able to help the driver and his passenger exit the overturned truck. The woman passenger was injured and bleeding, and Maher assessed her injuries. He had worked 17 years in the medical field and was able to determine the severity of the cut. Her wounds were superficial.
Maher then drove another 1,000 yards or so down the road and saw the next overturned truck. He jumped out and got the truck's windshield off. He told the passengers to stay in their truck until emergency vehicles arrived, since it was still hailing outside.
Maher didn't hesitate to stop to help -- he was highly trained with a rich background in the medical field.