Previously in this series: Sellers' market: Owner-operators adapt to skyrocketing used-truck prices with tight volume
Engine and emissions problems combined to account for the highest share of maintenance spending categories among used-truck buyers who responded to Overdrive's 2021 Truck Purchase and Lease Survey.
A combined 46% of used-truck buyers reported having to rebuild or conduct other engine work or having issues with emissions system components (23% each). Routine maintenance was the single-most common named maintenance issue, with 42% of used-truck buyers saying that has been their chief maintenance concern.
Robert Wafer, an owner-operator out of Plainview, Texas, leased to Cargill, owns a 2014 Peterbilt 579 that he bought used in 2016. The truck is equipped with a Cummins ISX engine with a 10-speed. He said he's experienced myriad issues with the truck's emissions system.
"I've paid for this truck three times with emissions problems," he said. Problems Wafer has had include having to replace various sensors related to the emissions system, replacing the DPF filter, replacing parts related to the selective catalytic reduction process and more. He estimates he's spent upwards of $50,000 on the laundry list of problems he's had with emissions. "It's just been a headache," he surmised.
Clearly, he's not alone in those headaches, though later model year systems show some evidence of improvement, even for used truck buyers.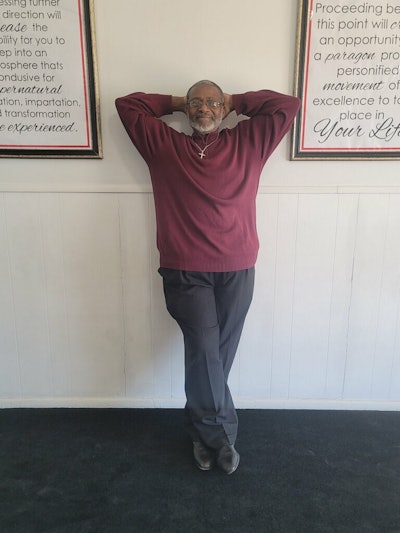 Wafer said his emissions problems have all cropped up just over the last three or four years.
Despite the issues, 62-year-old Wafer plans to try to keep the truck running another five or six years and then retire.
"This one's paid for – it's been paid off for two years," he said. "I've had friends tell me to get rid of it, but at this point, I've just about rebuilt the whole thing."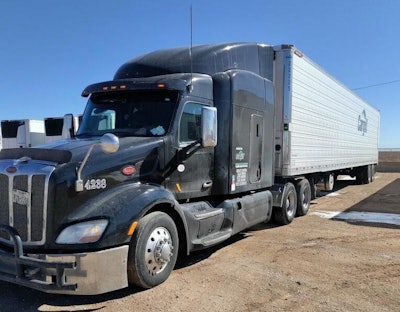 New truck buyers certainly aren't precluded from emissions problems stacking up, either. Of respondents to Overdrive's survey, 22% who had bought new trucks reported emissions system issues as their biggest maintenance issue.
Longtime owner Doug Schinzing of Nebraska-based Sure Trucking, who sold his 10 trucks in December and retired, only bought new trucks and had numerous emissions issues with them.
"It's not always the emissions systems themselves, but it's the sensors related to the emissions systems that go off," he said. "You have to take it off the road and put it in the shop to get the sensor fixed. Most of the problems we had, probably 50% were sensors related to emissions."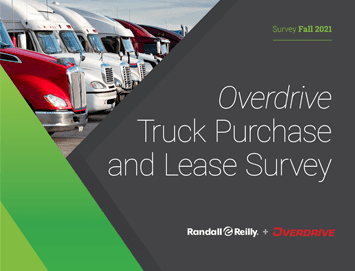 How do Overdrive readers acquire trucks for their business?
If you're an owner-operator trying to navigate the fast-changing truck purchase/leasing environment, you need to check out how your peers responded to this survey from Overdrive.
Download the survey results to access insights on:
→ Percentages of respondents who bought new vs. used trucks
→ Model years for trucks and engine/emissions spec
→ Truck financing and maintenance issues
→ Fuel-mileage performance
→ Your peers' interest in emerging electric powertrains
Among new and used owners, experiences reported aren't all bad, though. Small fleet owner Eric Starr, of Vermont-based Starr Sand & Gravel, buys new trucks mostly on a four-year trade cycle and hasn't encountered persnickety sensor or other problems in his operation.
[Related: Diesel emissions problems: How to get the right diagnosis, and repair, the first time]
"We've had good luck," he said. "I really have nothing bad to say about the emissions or how they've been operating on our vehicles. I feel that the manufacturers, for what we have now, pretty much have them how they need to be. I'm very comfortable purchasing new equipment and don't worry about emissions."
New Baden, Illinois-based owner Steve Baehr, who runs three-truck S-C Transport, most recently purchased a 2012 Freightliner Columbia glider in 2018, powered by a 60 Series Detroit and an Eaton 10-speed. His goal with the purchase: to avoid newer emissions equipment. Shortly into the purchase, Baehr did have the engine overhauled by Freightliner, and recently put a new transmission in it as well.
Next in this series: Electric trucks garner little interest from truck owner-operators, despite growth projections