Trucking news and briefs for Monday, Aug. 15, 2022:
Owner-operator named Highway Angel for stopping car with overdosing driver
Triple S Transport owner Corey Parker, out of Kenansville, North Carolina, has been named a Highway Angel by the Truckload Carriers Association for stopping an overdosing driver who was driving erratically on a busy Central Virginia highway.
In the early evening of June 21, Parker was driving south of Ashland, Virginia, when he noticed a Lexus sedan traveling recklessly from lane-to-lane.
"They smacked the barrier again and then went out to the middle of the road and then in and smacked the barrier again," Parker said. "I thought, something's definitely going on."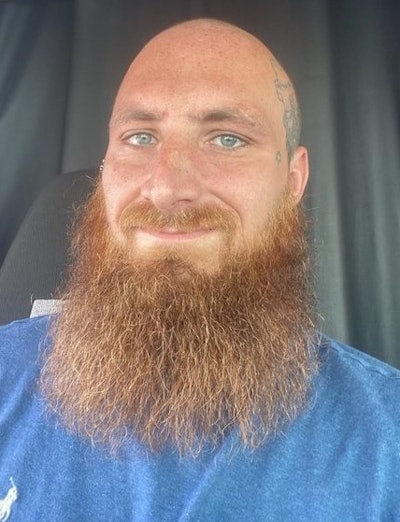 The North Carolina native followed the car from Ashland onto the Chippenham Parkway in Chesterfield. Parker blasted his horn and attempted to slow down traffic to warn travelers of the erratic driver.
"I didn't want to pull up right next to it since they were just smacking the barrier going in and out," he said. "So, I just started going in and out of all the lanes and made sure no cars got on the side."
Fearing the driver would crash into a car full of innocent people, Parker used his truck to slow the vehicle to a stop against a concrete barrier. "The car slowed down to about 10, 15 (miles per hour) and smacked the barrier," Parker said. "I knew that was the time to get in front of them."
Without hesitation, Parker quickly ran to the driver's side and opened the door and saw a Narcan pen in the driver's lap. Naloxone or Narcan is used to reverse the effects of a drug overdose. The driver was unconscious. Moments later, police arrived.
Virginia State Police said they responded to the scene on Chippenham Highway near Strathmore Road around 8 p.m.
"A green 2006 Lexus GS 300, driven by Antonio Hawkins, 32, of Richmond, had been seen all over the road by witnesses before running off the road to the left and striking a guard rail," according to an email from Sgt. Jessica Shehan, reported CBS News 6 in Richmond. Troopers on the scene noticed that both the driver and the passenger, a 28-year-old man from Richmond, were passed out and unresponsive. News reports said Chesterfield EMS and police on scene administered Narcan and they regained consciousness.
The driver was checked out by paramedics on scene and refused further medical treatment. The passenger was transported to Chippenham Hospital and was discharged, VSP told media outlets. The June 21 crash is still under investigation.
"All I could think of was that car hitting kids or something," Parker said, explaining why he went to such extraordinary lengths to stop the car.
He knows firsthand how drugs can impact and take over your life for the worse, as he served six years in jail due to his decisions while addicted. He has since recovered and owns his own trucking business, property, a home, and is now married.
The driver of the Lexus contacted Parker to thank him for saving his life. "I'm in the process of helping him get into rehab," Parker added.
TCA has presented him with a certificate, patches, lapel pin, and truck decals.
Two Navistar recalls hit more than 8,500 trucks
Two Navistar recalls announced recently impact more than 8,500 International trucks, according to National Highway Traffic Safety Administration documents.
The largest of the two affects approximately 8,483 model year 2018-2021 International LoneStar and 2016-2021 International LT vehicles. The cables that connect the batteries to the vehicle frame may become excessively hot, and in some cases, cause battery post separation.
The recall states that excessively hot battery ground cables can cause personal injury during battery maintenance repairs, and a battery post that separates from the battery can result in an engine stall without warning, increasing the risk of a crash.
Dealers will replace the alternator positive and ground cables, and relocate the alternator ground to the starter, free of charge. Owners can contact Navistar's customer service at 1-800-448-7825 with recall number 22516. NHTSA's recall number is 22V-546.
Navistar's second recall was prompted by an issue with the engine control module. In approximately 283 model year 2023 International LT, International Lonestar, International MV, International HV, International HX, and IC Bus TC Commercial buses, the ECM may experience an internal electrical short-circuit, causing the engine to stall.
The remedy is currently under development. Owners can contact Navistar customer service at 1-800-448-7825. NHTSA's recall number is 22V-609.
[Related: Another 47K trucks caught up in steering-gear recall]
Widespread steering gear recall hits terminal tractors
Terminal tractor manufacturers Kalmar Ottawa and Orange EV each issued recalls recently for units with Sheppard steering gears installed.
Kalmar's recall affects approximately 110 model year 2021-2022 Ottawa T2 terminal tractors in which the steering gears may have been assembled incorrectly.
Dealers will inspect and replace the steering gears, as necessary, free of charge. Owners can contact Kalmar customer service at 1-785-229-6327. NHTSA's recall number is 22V-566.
Orange EV's recall affects just a few model year 2021-2022 T-Series Pure Electric Terminal Truck and e-Triever vehicles.
Orange EV will inspect and replace the steering gears, as necessary, free of charge. Owners can contact Orange's customer service at 1-785-214-1072 with recall number 22E047. NHTSA's recall number is 22V-592.
Volvo recalls small number of trucks over ECM issue
Volvo Trucks North America is recalling approximately 12 model year 2023 Volvo VN trucks in which the engine control module may experience an internal electrical short-circuit, causing the engine to stall.
The remedy is currently under development. Owners can contact Volvo Trucks' customer service at 1-800-528-6586 with recall number RVXX2203. NHTSA's recall number is 22V-605.