Even the best, most proficient truck driver on the road today needs a little help from time to time, and he can get it from some of today's top technologies.
BlueParrott B350-XT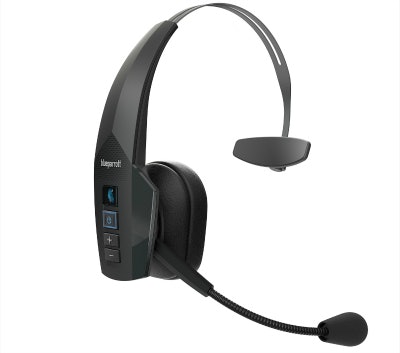 BlueParrott's updated version of its B350-XT headset now includes the company's VoiceControl technology. The new version of the headset allows drivers to answer or reject calls with just their voices, providing a totally hands-free experience while driving.
The new B350-XT features mostly the same design with a slightly wider headband for added comfort. The headset also features 24 hours of talk time on one charge and also offers noise cancellation that blocks out 96% of background noise.
Users also can customize the headset using the Parrott Button for one-touch access to the user's favorite features and apps. The headset has an IP54 rating to protect against dust and moisture and has an expanded wireless range of 300 feet from paired Bluetooth devices.
Rand McNally ClearDryve 200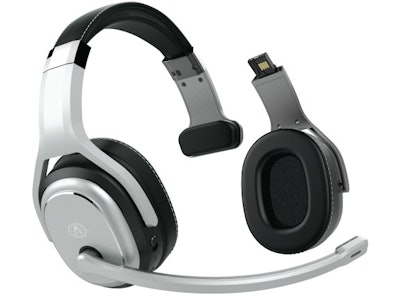 Rand McNally's ClearDryve 200 is a two-in-one Bluetooth-enabled headset/headphones made with truckers in mind. As stereo headphones, the ClearDryve 200 delivers the rich, clear sound you want when enjoying your playlist or streaming a movie when you are parked and relaxing.
Remove an earcup and move the boom microphone into place, and you're ready to stay connected when you hit the road again. The ClearDryve 200 lets you make and receive phone calls that will be heard and that you can hear. It uses multiple microphones for quality conversations you need to get trip-essential details. Its noise-canceling technology eliminates 90% of the background noise created by your truck and the highway.
Besides being a hardworking tech tool, the ClearDryve 200 is a refined highway companion. Its memory foam headband and earcups make it easy on the driver, who may need to wear it for most, if not all, of their 14-hour work day. And it's a reliable partner. The ClearDryve 200 provides 20 hours of talk or music listening time and 500 hours on standby.
Ayyie Solar Charger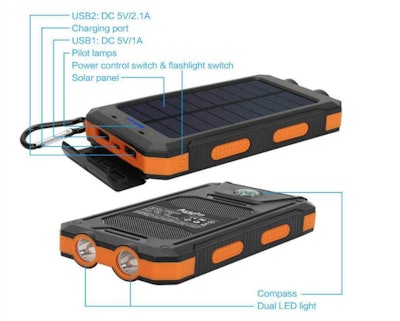 The Ayyie Solar Charger keeps your smartphone charged, your tablet playing your favorite post-drive video, your GPS keeping you on track and your handheld gaming console providing your entertainment.
And it does it all without making you worry about where to plug it in to reload it. Solar-powered, the CXLiy power bank packs 25,000Mah. It's compatible with USB devices including iPhones, Samsung, HTC, Nexus, Go-pro Camera, tablets, e-readers and other similar devices.
Its Smart Express Charge automatically detects the charging requirements from your devices and provides maximum speed up to 2.1A to each of its two ports. It also doubles as an LED flashlight.
B-2 Nano Blade Keychain Pocket Knife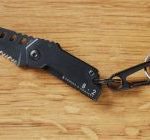 Frequent are the times on your truck or elsewhere you need a blade — nothing large, nothing industrial. All you need is something sharp with which to cut some twine or open a package.
The B-2 Nano Blade Keychain Pocket Knife may be just what you seek. It's small enough to keep with your keys but strong enough to do what is asked of it.
Weighing less than an ounce, the B-2 has a super-sharp serrated stainless-steel blade held in place with a lock lever. It's made of 440C stainless steel and comes with its own carabiner to attach to your keyring.
Heat Holders Thermal Socks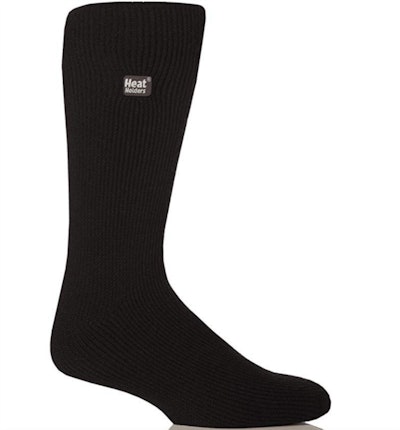 Heat Holders Thermal Socks are rated as some of the best to keep your feet warm. The Gear We Are website gave them a 95.3 out of 100 points, making them the second-highest-rated sock in their evaluation.
These socks are made with thermal yarn meant to hold warm air next to your feet while wicking away foot-chilling moisture. The soft yarn also keeps your feet comfortable all day.
The socks are designed to be diabetic-friendly and provide relief for cold feet due to circulation problems. They come in a variety of sizes (over the calf, crew, sport) for men and women.