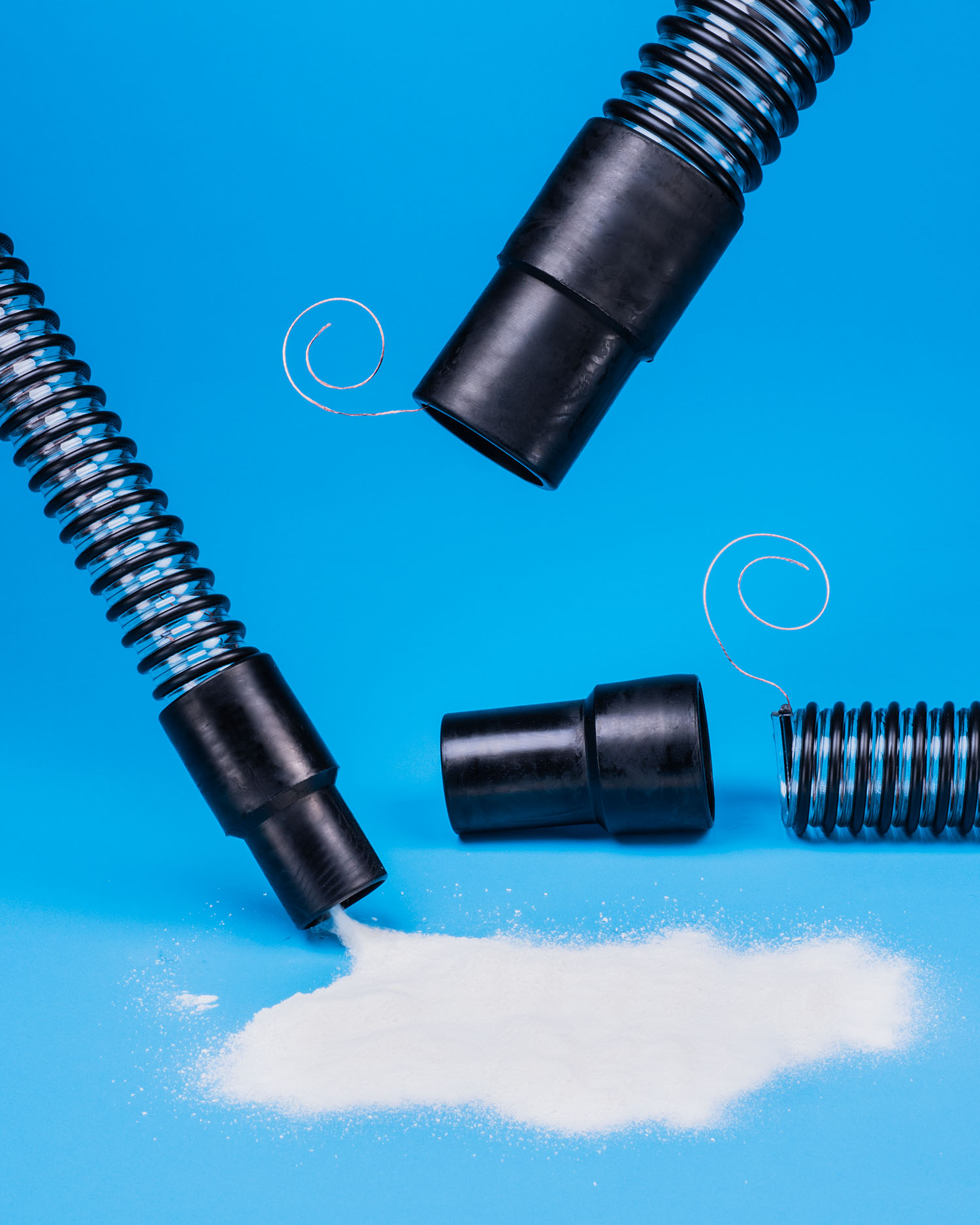 Venmark International
Keeping your products in front of the WorldFlexaust's FlexStat Static Dissipative Hose is extruded from clear polyurethane with an ABS helix and an embedded copper grounding wire to help reduce static buildup. Featuring screw-on conductive PVC cuffs for added protection and more secure equipment connections, the conductive cuffs are designed to allow the grounding wire to make full contact.
The 0.04-inch-thick hose is engineered to operate from -40 to 200 degrees Fahrenheit and comes in 1- to 8-inch I.D. sizes with cuffs for 1.25-, 1.50- and 2-inch sizes. A smooth interior is designed for minimum friction loss.
Flexaust, www.flexaust.com