Even the best, most proficient truck driver on the road today needs a little help from time to time, and he can get it from some of today's top technologies.
TomTom Trucker 620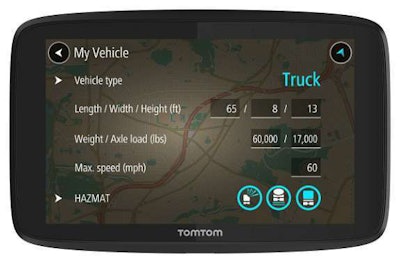 Loaded with features truckers need, the TomTom Trucker 620 is a GPS built for the needs and demands of the driver who must have reliable information to make safe choices on the road. It attaches to the dash of your truck with an easy-to-use magnetic mounting device.
With a 6-inch screen and built-in WiFi and Bluetooth connectivity, the Trucker 620 delivers its impressive services by voice control, meaning you keep your hands on the wheel but still get your smartphone's messages and make outgoing calls.
The Trucker 620's speaker and microphone deliver quality, hands-free calls. Just connect your phone via Bluetooth, and you'll see who's calling on your screen.
Plantronics Voyager Legend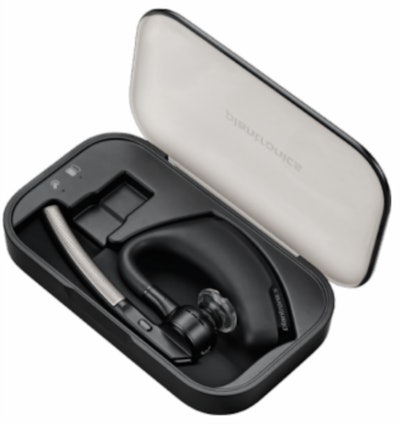 The Plantronics Voyager Legend stands out as a Bluetooth headset ideal for hands-free use by truck drivers. The Legend's smart sensor technology reacts when you put it on, letting you quickly take a call without a click. If you're already wearing it, Legend announces who's calling and waits for you to say "Answer" or "Ignore."
There are other functions of the Legend you control with your voice. Simply tap the voice command button and ask to check battery level, connection status and more. You can interact with Siri, Google Now or Cortana by pressing the call button.
The Legend also directs calls to your phone or headset, pauses music for incoming calls and allows you to automatically answer by simply placing the headset on your ear. Multiple microphones optimize your voice and minimize noise caused by wind, movement and background sounds.
Garmin dēzlCam 785 LMT-S GPS
The Garmin dēzlCam 785 LMT-S GPS truck navigator has a 7-inch touchscreen and voice-controlled navigation and delivers an array of features today's savvy truckers require. Its built-in dashcam continuously records your drive, capturing and saving the footage whenever an incident is detected.
Optional GPS overlay provides location, speed, date and time of the incident to verify when and where the events occurred. You can playback the video on the dēzlCam screen using the VIBA Mobile app on your smartphone or tablet to view and share your footage.
In addition to recording, the dashcam also enables advanced driver assistance features such as forward collision and lane departure warnings. It works with a Garmin eLog-compliant ELD (sold separately) for subscription-free hours of service recording.
Skullcandy Indy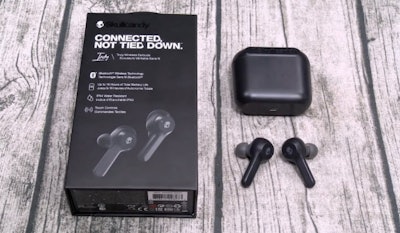 Skullcandy's newest entry in the audio field is the Indy, as in "independent", as it is truly wireless and totally hands-free.
The Bluetooth-enabled earbuds deliver maximum sound with minimum weight and intrusion, quickly and easily pairing with your smartphone or other devices. Its wireless design also eliminates cables that may get in your way as you drive.
The Indy also is easy to use. You can change songs, adjust the volume and manage calls just by tapping the earbuds.
BlueParrott B550-XT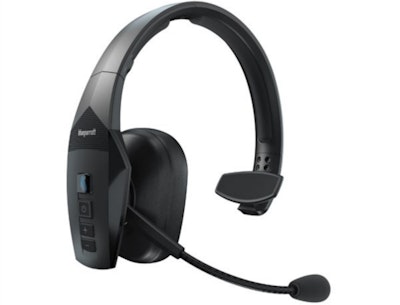 As a totally hands-free device, you tell the BlueParrott B550-XT headset what you want, and it does it. The headset uses Voice Control Pro to manage your calls, access voice assistants and control apps, music and GPS directions. All you have to say is "Hello BlueParrott," to make use of these and other features on the B550-XT.
The B550-XT delivers 24 hours of talk time and 500 hours of standby. It boasts 96 percent cancellation of background noise and has 300 feet of range to pair with other Bluetooth devices.
For added comfort, the cushion size has increased over 10 percent, and that means drivers can wear the headset all the time they are driving without discomfort.