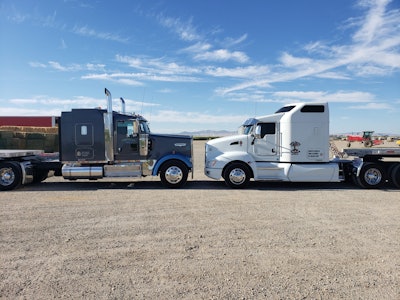 Submitted by Bill Bradley
2010 W900 and 2009 T660
I drive the W9 my son Billie drives the t660. It was my first truck. We run primarily the west coast. Hauling Alfalfa and building materials. But my wife Margie is the magic behind the scenes holding up the office side of things. We'd be lost without her.