Casey Carl, company driver
Nominated by Becky Menard-Carl, wife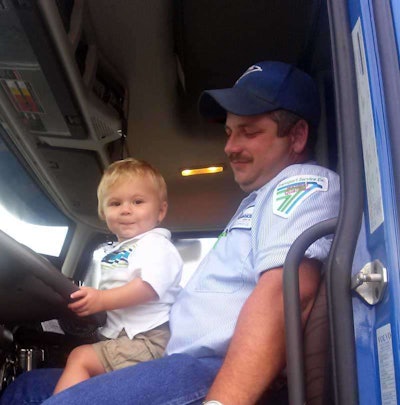 I have come from a long time of truckers, and then naturally have fallen in love with one. My husband is an awesome truck driver, husband and father. I gave him a nickname a long time ago, "supertrucker." He earned the name because in my eyes he can operate his 18-wheeler like it's nothing, in any situation. He may be always gone but he makes me feel like he is just a phone call away if I need him. He always tells me that he would drive his big rig across the map nonstop to get to me if I needed him. He is the kind of man that gets me excited when I know he is coming home because he loves the road but he loves me more. I will get random text messages through the day that say "I love you and miss you, can't wait to see you." He makes me feel special when his truck driving friends say he talks about me all the time on the road and that probably every truck driver in the world knows something about me. And this is why I love my trucker!