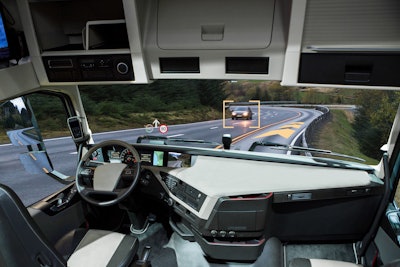 California lawmakers Cecilia Aguiar-Curry (D) and Tom Lackey (R) in January introduced a bill that would impose a de facto ban on autonomous trucks in the state by requiring a human operator behind the wheel, and despite a recent workshop to discuss loosening testing restrictions the state is drifting further from allowing driverless technologies on its roadways.
Despite pushback from stakeholders, AB316 passed out of the state Assembly Transportation Committee Monday and now moves to the Committee on Communications & Conveyance.
In advance of the meeting this week, more than 43 organizations signed a letter for the record opposing AB316, including CalChamber, California Small Business Association, U.S. Xpress (CCJ Top 250, No. 19), California Manufacturers & Technology Association, California Hispanic Chamber, California-based AV companies and more.
"Contrary to misconceptions, autonomous trucks will enhance safety on California's roads while supporting existing jobs and creating new ones," said Jeff Farrah, executive director of the Autonomous Vehicle Industry Association. "AB 316 is a premature ban on the technology at a time when California safety officials are overseeing a robust public stakeholder process."
California is home to more than a half-dozen developers of autonomous technologies, yet isn't one of the 22 states that allow the testing of driverless vehicles on the road with a gross weight over 10,000 pounds, and the state's regulations currently have California mostly sitting on the sidelines as autonomous tech companies increasingly forge freight-hauling partnerships and clear safety hurdles on a path to commercial viability.
While Farrah said his group was disappointed that lawmakers appears dug in with an unfriendly autonomous tech stance, "we aren't surprised given the number of co-sponsors on the committee. The AV industry welcomes open conversations about AV trucks' safety and economic benefits, and we will continue to oppose the bill's ban on the technology throughout the full legislative process," he said.
While state lawmakers pose a hurdle for autonomy in California, the California Department of Motor Vehicles is considering regulatory framework that would allow for autonomous vehicles in excess of 10,000 pounds to operate without consent from the state legislature.