Trucking news and briefs for Wednesday, March 22, 2023:
Eight-state HOS waiver extended into mid-April
Fuel haulers in eight states can continue to operate under an hours of service waiver after the Federal Motor Carrier Safety Administration extended a Regional Emergency Declaration that has been in effect since Dec. 22.
The waiver was initially prompted by an unanticipated shutdown of the Suncor refinery in Colorado, severe winter storms, and high demand resulting in difficulty in obtaining necessary fuel in the affected states -- Colorado, Kansas, Nebraska, New Mexico, Oklahoma, Texas, Utah and Wyoming.
Under the waiver, motor carriers and drivers providing direct assistance supporting emergency relief efforts transporting gasoline, diesel or jet fuel into the eight states are granted emergency relief 395.3 (maximum driving time) of the hours of service regs.
FMCSA first issued the waiver on Dec. 22 and extended the waiver the first time on Jan. 17 before extending it again on Feb. 14 through March 17.
The new extension extends the waiver through April 16. FMCSA said it intends to continually review the status of the extension and may take action to modify, extend or terminate the declaration if conditions warrant.
[Related: HOS carve-out for specialized carriers beyond the 30-minute break exemption?]
TA adds chef to enhance full-service restaurant offerings
TravelCenters of America announced earlier this month updates to its full-service restaurant business. Chef Maira Isabel now serves as TA's Corporate Executive Chef and will focus on adding flavorful, healthy offerings and integrating food trends and regional specialties into the menus of TA's Country Pride and Iron Skillet restaurants.
Before moving to the U.S., Isabel was a chef and on-air talent for multiple television shows for many years and was the Puerto Rico hostess of Bizarre Foods on the Travel Channel. Her career has spanned TV, print and online publications, including the Cooking Network, Travel Channel and Food & Beverage Magazine, and she is a best-selling cookbook author. She has spent time perfecting her culinary skills in Italy, France, Colombia, Spain, Mexico and Morocco.
With more than 150 full-service restaurants nationwide, TA continues expanding its portfolio to serve the needs of all travelers. In addition to proprietary brands Country Pride and Iron Skillet, TA launched Fork & Compass in January in Perrysburg, Ohio, which is designed to be an attractive option for all travelers and a destination spot for the community, with unique food options in a casual, comfortable, family-friendly atmosphere. TA also added five IHOPs and two Black Bear Diners in 2022, with plans to open more full-service restaurants this year.
Isabel's menus will offer healthy meal options approved by Cleveland Clinic and highlighted with a heart-healthy logo. TA plans to expand beyond these menu offerings by working with Cleveland Clinic to identify healthy snack and grab-and-go food options in its travel stores.
Alabama-based driver named Highway Angel for helping at accident scene
The Truckload Carriers Association (TCA) has named truck driver Terry Reavis, from Toney, Alabama, a Highway Angel for stopping to help injured passengers of an SUV that T-boned a pickup truck that was backing up on a highway. Reavis drives for Maverick Transportation out of North Little Rock, Arkansas.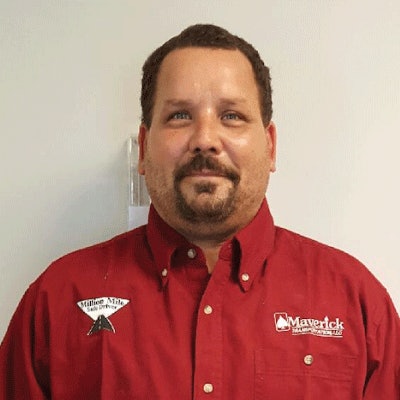 On Feb. 19 around 2:45 p.m., Reavis was traveling on I-95 in Brunswick, Georgia, when he witnessed a pickup truck on the shoulder backing up quickly and driving backwards across three lanes of traffic. An SUV T-boned the pickup truck, then took a nosedive so hard that the rear wheels came off the ground and a car went under it. A woman from the SUV was ejected through the windshield.
"It was the worst wreck I've seen in my 27 years as a trucker," Reavis said.
He hit his record button on his dashcam and pulled over. He was one of the first people on the scene. He proceeded to help pull three children from the SUV and then focused on the woman who had been ejected through the windshield.
A trained first responder, Reavis helped stop some of the bleeding, tried to keep the woman calm and held her in his lap until emergency personnel arrived.
"I stopped because it's what I was taught," he said. "Treat people the way you would want to be treated."
Fortunately, there were no fatalities from the accident.
[Related: Holding onto your humanity after a crash while confronting litigation threat]