Trucking news and briefs for Wednesday, Feb. 22, 2023:
Truck driver's HOS exemption request denied, while another is requested
The Federal Motor Carrier Safety Administration has denied truck driver Wayne Moore Jr.'s request for an exemption from the hours of service regulations.
Moore, who requested the waiver at the end of November, was seeking a five-year exemption from the 10-hour off-duty rule, the 14-hour driving window, the 30-minute break requirement, and the 70-hours-in-eight-days limit. He did not ask to drive more than 11 hours in an on-duty period.
In denying the request, FMCSA echoed other recent HOS exemption request denials, saying that Moore did not explain how he would maintain a level of safety equal to or greater than the current regulations.
"Although Mr. Moore stated that he would be responsible for ensuring that he has adequate rest and that he has an excellent driving record and no HOS violations, those representations do not provide a basis from which the agency could conclude that the proposed exemption would provide an equivalent level of safety," FMCSA said.
The agency has previously denied similar requests from owner-operators Lee and Lisa Schmitt, as well as operator Ronnie Brown III.
[Related: Owner-ops, groups: COVID hours of service waiver should open door for more flexibility]
FMCSA will also begin accepting comments on another truck driver's hours of service exemption request on Thursday, Feb. 23. Driver Matthew Killmer is seeking a waiver to allow him and other truck drivers to shorten the required seven-consecutive-hour sleeper-berth period to five hours to accumulate the required 10-hour rest period under split-sleeper rules.
Current regulations allow drivers to split sleeper-berth time into 8/2 or 7/3 segments to satisfy the 10-hour break requirement, as long as driving time before and after each rest period, when added together, does not exceed 11 hours or exceed the 14-hour on-duty limit.
Killmer, in his request, said in the current 10-hour break and 8/2 and 7/3 sleeper-berth splits FMCSA has not "considered the serious amount of lost time" a truck operator experiences on a weekly basis. "Already commercial vehicle operators face lost time from family, hardships with safe parking, lost income/revenue and much more. The 5/5 sleeper-berth split may not alleviate some of what they face, yet it will effectively help them in safe truck parking and lost income/revenue."
Comments on Killmer's request will be accepted for 30 days beginning Thursday, Feb. 23. Comments can be made at www.regulations.gov by searching Docket No. FMCSA-2023-0013.
[Related: CDL Drivers Unlimited, a new advocacy/support organization, makes first push]
DAT pushing password resets for customers after 'unusual activity' detected
Following public reports alleging a potential security breach, DAT Freight & Analytics Director of Corporate Communications Annabel Reeves noted in a statement that the company was asking load board users to reset their passwords after their security team identified "unusual account activity on a small number of accounts," she said. "We are working quickly to investigate the activity further in coordination with our security partners and law enforcement. Once this investigation has concluded, we will be able to share additional information with customers as appropriate."
Reeves went on to note the importance of security for the company, and apologized for any inconvenience associated with the necessary password resets.
[Related: Fight double-brokering fraud: Attorney on prevention, ways to elevate enforcement]
Fleet denied request to hire foreign drivers
The Department of Labor has denied a request from trucking company I Transport for temporary foreign labor certification under the H-2B non-immigrant program.
On Nov. 21, I Transport submitted an H-2B application to the Department of Labor for temporary employment certification to hire 10 truck drivers from Feb. 4 to Nov. 3, 2023.
"The need to hire foreign drivers has arisen from the ongoing and critical shortage of truck drivers in the U.S.," I Transport said in its application. "Two-thirds of all freight is transported on trucks in U.S. and keeping trucks moving is critical for U.S. economy. There have been numerous articles and reports of truck driver shortage which is only getting worse. The solution and the need of the hour is to hire foreign drivers to fill the gap and fill those positions."
[Related: Three glaring problems with 'driver shortage' narratives]
On Nov. 30, DOL issued a notice to the company listing a number of deficiencies in its application, including a failure to establish that the job opportunity was temporary and that there was a temporary need for the number of workers requested, and more. I Transport provided more information related to the deficiencies DOL identified, but on Jan. 2, DOL issued a final determination, finding that the fleet's request:
Did not establish that the job opportunity is temporary in nature
Did not establish temporary need for the number of workers requested
Improperly identified numerous worksites outside of the area of intended employment in the same application
The basic wage identified was inconsistent throughout the application
I Transport's response to the notice of deficiencies did not cure its incomplete and inconsistent application
As a result, I Transport requested administrative review of the denial of its request. DOL's Board of Alien Labor Certification Appeals determined "it is abundantly clear" that I Transport "did not establish a temporary peakload need for workers." The Board said I Transport's purported payroll documents to support its need for workers were actually IRS 1099 forms that reflected non-employee compensation paid to various individuals. The DOL board concluded that, "thus, based on the evidence in the record (and in contrast to [I Transport]'s statement that it employs five truck drivers), it appears that [I Transport] does not permanently employ any truck drivers but instead utilizes independent contractors."
Further supporting documentation submitted by I Transport with the application, the Board noted, did not establish a temporary need for labor.
[Related: Cabotage across the pond: How deregulatory moves in the EU sparked backlash]
I-75 closure planned in Michigan this weekend
Weather permitting, the rebuilding of Interstate 75 in Oakland County, Michigan, near Detroit will resume Friday, Feb. 24, with a freeway closure to install a traffic shift. Shifting traffic will allow for the expedited rebuilding of southbound I-75 from 13 Mile Road to I-696, according to a statement from the Michigan Department of Transportation.
I-75 will be closed in both directions between I-696 and I-75 Business Loop (Square Lake Road) at 11 p.m. Friday, Feb. 24, and reopen by 5 a.m. Monday, Feb. 27. Crews will begin closing ramps at 9 p.m. and lanes on I-75 at 10 p.m. All ramps to NB I-75 will be closed from I-696 to 14 Mile Road. All ramps to SB I-75 will be closed from M-59 to 11 Mile Road.
During the closure, NB I-75 traffic will be detoured west on I-696 to NB M-1 (Woodward Avenue), then EB Square Lake Road back to NB I-75. Entrance ramps to NB I-75 will remain open from 14 Mile Road to Crooks Road/Corporate Drive for local traffic. SB I-75 traffic will use westbound Square Lake Road to SB M-1, then EB I-696 back to SB I-75.
Beginning Monday, Feb. 27, two-way traffic will be sharing the NB lanes of I-75 between 13 Mile Road and I-696. Two lanes will be maintained in each direction. In addition, the following ramp closures will be in place until the end of the 2023 construction season.
The 12 Mile Road exit and entrance ramps to SB I-75
The 11 Mile Road exit and entrance ramps to SB I-75
The SB I-75 ramps to I-696, both directions
Starting Friday morning, 12 Mile Road will be closed under I-75 to allow crews to safely rebuild the bridge that carries SB I-75 over 12 Mile Road. In addition, the 12 Mile Road ramps to and from SB I-75 will close in the morning. Starting Monday, access to NB I-75 from WB 12 Mile Road and the NB I-75 exit to EB 12 Mile Road will be maintained.
Driver named Highway Angel after stopping to help young snowmobiler hit by car
The Truckload Carriers Association has named truck driver Dawna Jacobsen, from Winnipeg, Manitoba, a Highway Angel for stopping to help a 12-year-old boy who drove his snowmobile across the highway and was hit by a car. Jacobsen drives for Erb Transport, out of New Hamburg, Ontario, Canada.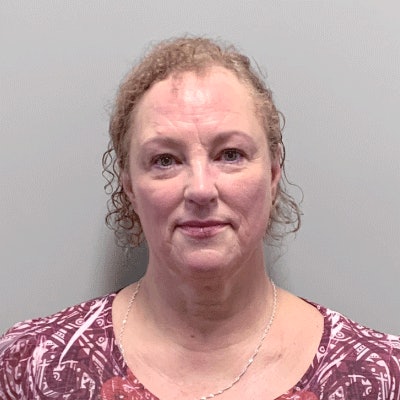 On Dec. 15 around 6 p.m., Jacobsen was driving on Highway 11 in Northern Ontario, just west of Kapuskasing.
"I saw something coming toward me, I saw lights that were not from the cars, and I just knew something wasn't right," she said. "I slowed down, put my flashers on and pulled over to not get hit by what I thought was a large box -- it turned out to be a Ski-doo (snowmobile) coming at me."
Realizing then that there was someone on the road, Jacobsen saw the 12-year-old boy, injured. She immediately called 911. His legs were mangled, she said. Two men stopped their vehicles to help and tended to the injured boy while she communicated with the emergency responders, answering questions and relaying information. The ambulance arrived within 15 minutes.
Eventually, she gave the officers the video footage from her truck to help. Jacobsen happened to be the first at the incident. Recognizing a pickup truck suddenly stopping and the strange lights in the distance, she immediately took the right steps to slow down and stop. This protected the boy from sustaining any further injuries and signaled something had happened to a southbound truck, which was able to stop before running over the young snowmobiler.
It turned out the boy was with several of his friends traveling on Ski-doo snowmobiles, and the others had crossed the highway, but this boy didn't make it across in time. He was hit by a car and seriously injured.
The next day Jacobsen spoke to Tom Boehler, Erb's senior director of safety and compliance, who reviewed and studied the footage captured on the dashcam. Boehler said if Jacobsen had not taken the maneuver to the right, the oncoming truck heading east would have driven over the boy. When he saw her pull over and stop, he stopped, along with all the other traffic.
"We are grateful and honored to have a professional and alert driver like Dawna on our team," said Sheldon Wheeler, a spokesperson for Erb Transport. "Her ability to recognize potential danger and to react appropriately helped save a young boy's life."