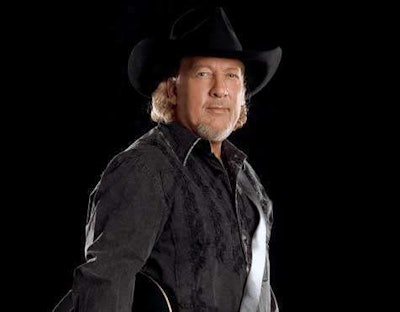 The 2012 Great American Trucking Show in Dallas promises to have attractions for people of many different tastes and interests. Highlights include a free concert from multi-award-winning singer John Anderson, Smart Sessions educational seminars, the Pride & Polish National Championship and Partners in Business workshops.
Anderson will perform on Friday, Aug. 24. The Mobil Delvac-sponsored concert starts at 5:30 p.m. and tickets will be available on a first-come, first-served basis starting Aug. 24 at 9 a.m. at the Mobil Delvac tent in the show's registration lobby.
In the early 1980s, Anderson gained fame with hits such as "Swingin'" — the Country Music Association's 1983 Song of the Year — "Wild and Blue," "I'm Just an Old Chunk of Coal," "1959," "I Just Came Home to Count the Memories" and "Black Sheep," among others. He returned to prominence in the 1990s with the release of his platinum-plus "Seminole Wind" album, whose lead single, "Straight Tequila Night," became a No. 1 hit on country charts. The album's title track also reached No. 1. He's since released five other albums.
Registration for the Custom Rigs Pride & Polish Truck Beauty Competition National Championship can be completed online at PrideandPolish.com.
Partners in Business is a business-training program for owner-operators and includes free workshop sessions. Trucking radio host and Overdrive columnist Kevin Rutherford will present. The event is sponsored by Shell Lubricants, Ryder System and Bridgestone Bandag Tire Solutions. It's produced by Overdrive and the consultants at ATBS (ATBSshow.com).
GATS will also host the Commercial Vehicle Outlook Conference, produced in conjunction with Randall-Reilly Business Media & Information and the Heavy Duty Manufacturers Association, prior to the show.
EVENT INFORMATION
What: The 2012 Great American Trucking Show
Where: Dallas Convention Center
When: Thursday, Aug. 23: Noon to 5 p.m.
Friday, Aug. 24: 10 a.m. to 5 p.m.
Saturday, Aug. 25: 10 a.m. to 5 p.m.
Register: Attendees can register for free online at GATSonline.com.
Lodging: Hotel information can be found online here. You can either book online or by phone by calling 800-221-3531 or 212-532-1660 Monday through Friday from 9 a.m. to 7 p.m. EDT.
Truck parking: Free truck parking will be available across the street from the Dallas Convention Center.
Additional Information: Visit GATSonline.com or call 888-349-4287.