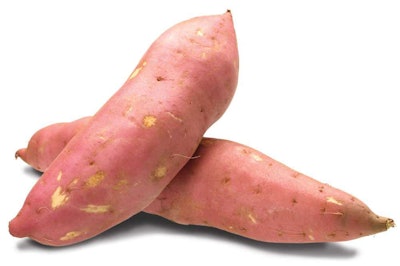 Health benefits
• Vitamin A, vitamin C.
• Aids in digestive tract health (irritable bowel syndrome), anti-inflammatory nutrients and blood clotting nutrients.
Storage
• Keep in paper bag (poked with air holes) in ventilated, cool, dark area of cab for up to 10 days.
Preparation
• Steam if you have the equipment. Otherwise, microwave or boil and mash. Top with a small amount of butter, salt and pepper.
Note: Always serve sweet potatoes with a small amount of fat (nuts, butter) to help your body absorb nutrients.