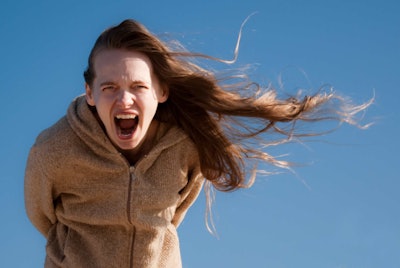 Dear Carolyn,
My wife and I are dealing with a pair of spoiled rotten teenagers. Our daughter is 16 and already giving us trouble. She's running with a bad crowd and her straight A's have turned into barely passing grades. Our son is 17 and he's already crashed his car twice. I'm on the road all the time and my wife has to deal with their constant attitudes. When I was their age, I wouldn't dare talk to my parents the way they do. My daughter prefers screaming to talking!
We've given them everything and this is the thanks we get. Please help. Both my wife and I like your no-nonsense advice. Maybe you could come over and give our brats a piece of your mind?
Just say'n, (ha ha)
Charlie
Dear Charlie,
Here's I view life with teenagers: It's you against them. They are evil creatures that kidnaped your formerly sweet children and turned them into aliens. I had two darling girls who morphed into the living dead when they were teenagers. I survived by getting tough on both the girls and on my own tender self.
You can't control how they act but you can control how you react to them. Right now, they control you and are ruining your happiness. She screams? That's going to stop right now! How to take back the power? It's not easy if they have grown up getting "everything." But, it can be done.
1. Figure out what they really like. Cars, phones, allowance?
2. Set up rules and consequences. If they get bad grades, they lose what they like.
3. Tie attitude to the punishment. If they have a pleasant attitude, you can reduce the duration of the punishment.
4. Stick to it. They won't like it but if they are like most teenagers, they will do what it takes to get what they want.
5. Support your wife. She's on the front lines and the first thing they learn is to divide and conquer.
As far as your request to come shake a stick at your kids? Nope. Been there and done that.
FYI, mine turned into perfectly wonderful human adults.
I'm just say'n,
Carolyn