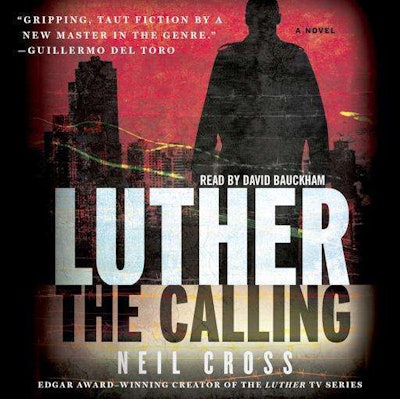 By Neil Cross
Read by David Bauckham
Simon & Schuster Audio
Available on SimonandSchuster.com, Audible.com
British television has become increasingly popular in the United States these days. In the early days, only their comedies tended to cross the pond, like "Monty Python's Flying Circus." But now shows like "Doctor Who," "Sherlock" and "Downton Abbey" have made British TV far more visible to American audiences.
"Luther: The Calling" is another example of British television coming to America. Based on the BBC crime drama "Luther," the novel "Luther: The Calling" is written by the creator of the show, Neil Cross, so you can expect to get from the book what you see in the show. The book is a rather gritty and dark crime story similar to the most gruesome crimes in an episode of "CSI," minus the science and light-hearted distractions.
A prequel to the show, the novel follows Detective Chief Inspector John Luther as he attempts to sew up two separate crimes. The first involves a property developer using intimidation and physical threats to urge an elderly tenant to move out of his home of several years. The story begins with Luther finding his colleague Ian Reed hospitalized trying to protect the man. The prominent and scene stealing crime, however, is a grisly, bloody crime involving the double homicide of a married couple and the theft of a baby stolen straight from the mother's womb.
The 11-hour audiobook has quite a bit of blood and violence contained within, but it fits the feel of the novel. Read by David Bauckham, there are a lot of interesting accents and voices to go through. It is British, so some may sound odd at first, but they're pretty easily separable. If you enjoy crime dramas like "Castle" or "Dexter," you might want to give this book a chance.