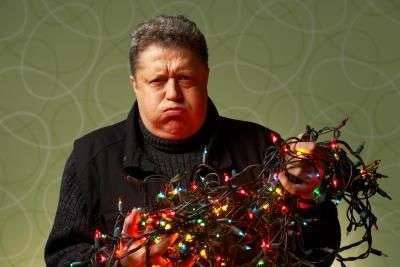 Dear Carolyn,
I'm sick of reading all the snarky articles about how difficult it is to put up with family over the holidays and the endless Facebook posts about how to deal with the stress of Christmas. Really? Because for some of us; there is no holiday stress. I wish I had a list of people to buy for or the burden of what to bring to a holiday party. Other than a few acquaintances, I don't have anyone to celebrate with. I'm not looking for sympathy; I just want to remind people to count their blessings instead of complaining. Some of us would trade places with the busy, stressed-out people who have so much to do over the holidays. It may be hard to believe but I WANT some holiday stress.
Just unloading,
Lee
Dear Lee,
I hear ya. The holiday stress stories drive me crazy too and believe me, I have written plenty of them over the years. They usually begin with all the ways people feel guilty/overwhelmed/depressed by expectations. The solutions usually involve cutting back on activities and saying no to things you don't want to do.
I've come full circle about those cliché suggestions. Now, I believe you should do more than you plan to do. Work in a shelter, foster a rescue animal or visit a nursing home. There is always someone in need and not only over the holidays. You bring up a good point about counting blessings. Tap into appreciating what you have instead of dwelling on what you lack. It's an amazing gift to yourself.
Just say'n,
Carolyn