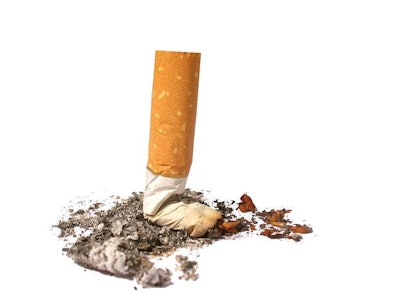 Dear Carolyn,
How are you coming on your 2013 New Year's resolutions? I've already broken 2 out of 10. I'm never going to actually lose 50 pounds or quit smoking. I feel like such a failure. My other 8 resolutions have to do with my truck and all is well there. I'm a great truck driver and a lousy human.
Well, I have to go. Time to eat a bag of chips and then smoke a few cigarettes.
Frank
Dear Frank,
Only eat half of the chips. And then, only smoke one cigarette. Tomorrow, wake up and take a brisk walk. Your goals may be too ambitious. If you break it down into small, achievable tasks, they will add up over time. When you want to smoke or eat, try distracting yourself with a book, funny video or some good music.
You are not a lousy human. You are a lousy junk food eater and smoker. Stop beating yourself up and use that energy to do something positive. I know it's not easy but it's worth the trouble. Check out this website for tips on quitting smoking.
Good luck and please check back and let us know how you are doing.
Carolyn